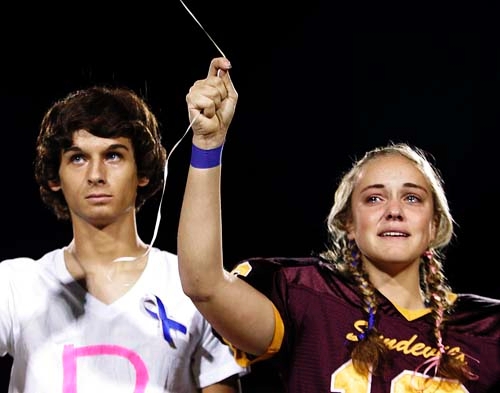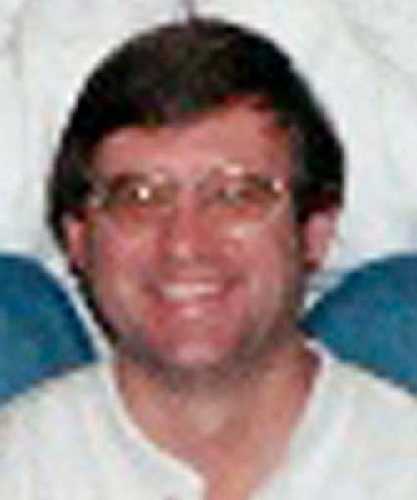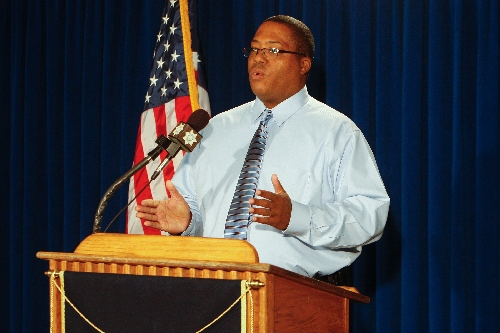 Las Vegas police said Thursday that a robbery spree earlier this week that involved the beating of several victims and played a part in the death of a high school teacher didn't result in much financial gain for the unknown perpetrators.
Because of that, investigators have not ruled out the possibility the assailants committed the brazen street attacks early Wednesday morning in the east and northeast valley as thrill crimes "just because."
"The common theme is that the suspects assaulted the victims," homicide Lt. Lew Roberts said. "These (victims) aren't people that have any sort of real financial means."
Roberts noted that one of the victims was homeless, and at least one more was waiting at a bus stop. He described the attacks as "crimes of opportunity," which occurred when the victims were alone or in remote areas.
"The suspects are assaulting people that are out minding their business, going about their day-to-day routine," Roberts said.
He added police will recommend murder charges against the assailants. Police are seeking at least three suspects, described as Hispanic men and one Hispanic woman. The suspects were described as young adults, between the ages of 18 and 30.
The attacks culminated in the robbery of 50-year-old Timothy VanDerbosch, a science teacher at Eldorado High School, who was beaten by the suspects and then struck by a passing motorist.
VanDerbosch was headed to work at 5:30 a.m. Wednesday when he was targeted in what Las Vegas police described as "a brutal and violent robbery." He lived in an apartment a mile from campus and walked to work early each morning to get a jump on the day.
Police received reports that VanDerbosch was attacked and beaten by several men before he was hit by a vehicle.
VanDerbosch was taken to University Medical Center, where he died.
Roberts said Thursday that VanDerbosch was running away from the suspects when he was struck by the car. The motorist stayed at the scene and is not being charged.
Police think the robbery in the intersection of Washington Avenue and Betty Lane was one of at least four violent acts committed that morning by the same group of suspects.
The first incident happened about 2 a.m. in the 6100 block of East Sahara Avenue near Sloan Lane. Four to six suspects armed with guns and knives committed a robbery on the street, police said. One person was stabbed and taken to an area hospital.
Police reported three other robberies: one near Lake Mead Boulevard and Los Feliz Boulevard, another near Vegas Valley Drive and Hollywood Boulevard, and a third near Bonanza Road and Nellis Boulevard.
At least two other victims were taken to the hospital after being beaten by suspects, said officer Bill Cassell, a police spokesman.
Cassell said the suspects attacked between seven to 10 people. Roberts said Thursday the surviving victims of the attacks were expected to recover.
VanDerbosch's death devastated the Eldorado High School community.
Students were so distressed that they could not bear to go into VanDerbosch's classroom Thursday, school staff said. Some of his classes were held in other rooms in the building, they said.
Because VanDerbosch liked to wear blue dress shirts, students planned to wear blue shirts to Eldorado's home football game against Rancho High School on Thursday night.
Principal Danielle Miller bought a lunch of submarine sandwiches for the staff on Thursday.
She announced there would be a candlelight vigil in the school's north parking lot at 6 a.m. on Monday. The vigil will follow a march from Washington Avenue and Betty Lane, retracing the path VanDerbosch took to school.
Pam Orr-Sowers, an Eldorado special education teacher who recently died after being in ill health, also will be remembered during Monday's ceremony.
Police are searching for a getaway vehicle described as a white Nissan that is possibly a four-door sedan.
Roberts said detectives are pursuing leads.
"It is our hope that we have some arrests that will be made in the near future," he said.
Anyone with any information regarding the attacks and robberies is urged to call Crime Stoppers at 385-5555 or the Las Vegas police Homicide Section at 828-3521.
Reporter James Haug contributed to this report. Contact reporter Antonio Planas at aplanas@reviewjournal.com or 702-383-4638.
Metro releases details about the death of Eldorado High teacher