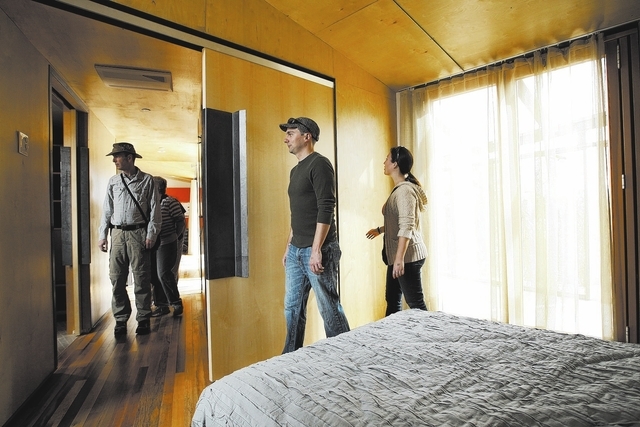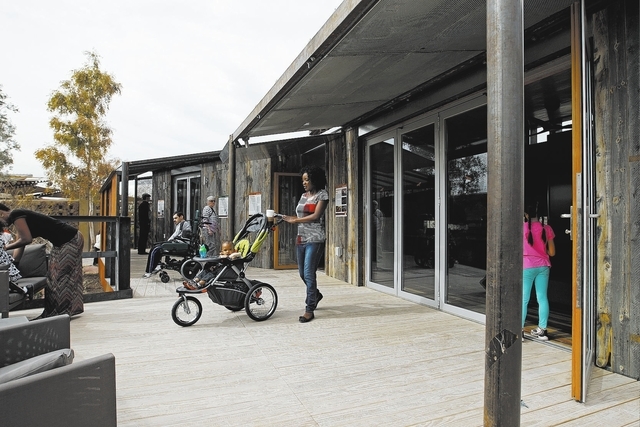 DesertSol, the award-winning solar-powered vacation house created by UNLV students, has found a permanent home.
The house opened to the public on Saturday at the Botanical Gardens at the Springs Preserve, 333 S. Valley View Blvd.
The exhibit is free for Springs Preserve members and is included with general admission.
In October, DesertSol took second place in the Department of Energy Solar Decathlon, a biennial competition that challenges college students to build solar-powered homes that are attractive, affordable and efficient.
Team Austria, from the Vienna University of Technology, placed first, and a team from the Czech Republic placed third.
"We designed DesertSol to show Las Vegas residents that the time is now to build and live in an ultra-efficient solar home with style, and conserve water at the same time," said Alexia Chen, project manager for Team Las Vegas. "Our design aptly aligns with the mission of the Springs Preserve, and the lush gardens provide the perfect backdrop."
Chen also said the team is excited that the public can visit the house it worked so hard to build.
DesertSol is a modular, 754-square-foot dwelling that is controlled by a smart pad. Its exterior is made of preweathered materials, meant to withstand the harsh desert environment.
It is outfitted with photovoltaic panels and solar-thermal collectors, which provide enough power for the house to sustain itself and generate power.
Judging consisted of five measured and five juried contests. In juried contests, UNLV won first place in market appeal, second place in communications and third place in engineering. In measured contests, the team tied for first in the Hot Water and Energy Balance categories.
Contact reporter Kristy Totten at ktotten@reviewjournal.com or 702-477-3809. Follow @kristy_tea on Twitter.