Battle for Henderson council race heats up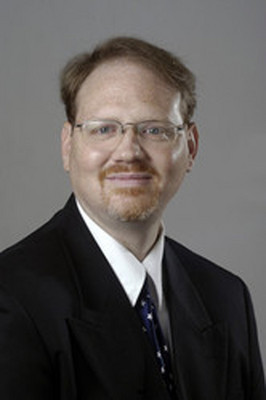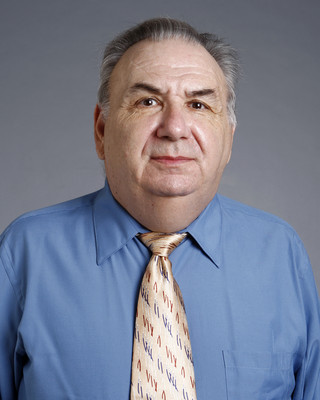 Kathleen Boutin wants you to know that she has the vision and the drive necessary to lead Henderson as a member of the City Council.
Brandon Cassut, Bruce Cutler, Jim Dunn and Cathy Rosenfield want you to know they're also in the race to replace term-limited Councilman Jack Clark in Ward 3.
Much has been made of Boutin's massive war chest and powerful supporters, and for good reason.
She has raised almost $190,000 since she launched her first campaign for elected office in October 2007, almost five times more than all the other candidates combined. Almost $93,000 of that money has rolled in since Jan. 1 from casino companies, utility companies, law firms, home builders, car dealerships, unions and a slate of cab companies.
Individual contributors include Jack Binion, Rep. Dina Titus, Ward 2 Councilman and mayoral candidate Andy Hafen, former Clark County Commissioner Chip Maxfield and current Commissioners Larry Brown, Tom Collins and Steve Sisolak.
Among Boutin's campaign material for the nonpartisan seat is a glowing endorsement from former Nevada first lady Sandy Miller and a letter of support from prominent Republicans including former Rep. Jon Porter, former UNLV basketball coach Jerry Tarkanian, and political heavyweight Sig Rogich.
The other candidates can't help but feel like underdogs — and try to sell themselves that way.
"I don't have the money one of my opponents," Rosenfield said, "but I've got the heart."
Casutt called the disparity in campaign funds "disheartening" but not untenable.
"If people are looking at what we can do now and what we can do into the future, I think I've got a good chance of winning," he said. "If money decides it, it won't be me."
Jason Frayer did not respond to interview requests for this story and did not file a campaign finance report with the city clerk's office.
Boutin makes no apologies for her fundraising success or the relationships she has made through her charitable work on behalf of homeless children.
"These people have been working with me for 10 years, and they know my character," she said. "This hasn't been easy, and I'm very proud of my accomplishments."
Boutin is a valley native who went from being a ward of the state at age 12 to graduating high school a year early, earning a college degree, and running several small businesses. She also worked for publicly traded companies and the Clark County Health District before founding the Nevada Partnership for Homeless Youth.
"I'm your classic rags-to-riches story," she said.
If elected, Boutin said she would be "laser-focused" on improving the city's relationships with county, state and federal leaders who can help Henderson ride out the mortgage crisis and overall economic slump.
She said the city has been too dependent on gaming and development, so she wants to diversify the economy by making Henderson the vanguard of renewable energy research and development.
Rosenfield has lived in Henderson for 20 years and served the city in various capacities for more than a decade, including as chairwoman of the parks and recreation board.
Through that service, she has formed good working relationships with the City Council and staff, she said.
In her first run for office, Rosenfield promised to be a steadying influence on a once-veteran council now being reshaped by term limits.
"I really like the vision the city has had, and I want to see that continue," she said. "My children were born here. This is my home."
Rosenfield reports spending just over $6,300 and raising $7,100 since Jan. 1. She got $1,500 from Ward 1 City Councilwoman Gerri Schroder and $300 from Andy Hafen, who is running for mayor.
Casutt said he is running on a platform of "service and ideas."
The service concerns the son he lost to cystic fibrosis and the daughter who is still battling the disease. He said that if elected he would donate his council paycheck to a cystic fibrosis foundation for which he serves as chief executive officer.
As for his ideas, Casutt thinks he can use his experience as a small-business owner to save Henderson money.
To address the foreclosure problem, he wants Henderson to follow the lead of other cities by instituting a "right of redemption" policy that would give homeowners the first right to buy their home back after the bank takes it. A family also would be free to sell their first right to another prospective buyer and use the proceeds as they look for somewhere else to live.
"I don't think it would solve the problem, but I think it would help," Casutt said.
He also thinks the city can stimulate the economy by cutting property taxes and giving homeowners more money to spend.
Records indicate Casutt has spent more than $31,100 on his campaign. Nearly all of the money came from him or his family, though Andy Hafen did contribute $300.
This is his third campaign for public office. He previously ran unsuccessfully for the state Senate and Assembly.
Cutler is a retired insurance salesman who has lived in Henderson for the past 17 years.
He said he serves on the board of the Whitney Ranch homeowners association and figured he would "just step up into the City Council in Ward 3," which covers the north central part of the city.
Cutler said he shoots from the hip and is not part of the "good old boy network" in Henderson. "I'm a new face with new ideas," he said.
Cutler has not raised any money for his campaign and reports spending less than $230 on some signs.
Dunn, who has lived in Henderson for almost a decade, declined to be interviewed over the telephone. In answer to questions via e-mail, he pledged to "keep the seat in Ward 3 conservative."
Dunn said what sets him apart is that he is not a politician. "Others in the campaign have planned their lives, social events, where they live, volunteer work and friends in order to create a political career," he wrote.
Dunn reported spending about $225 of his own money on his campaign, which is his first run for public office.
Contact reporter Henry Brean at hbrean@reviewjournal.com or 702-383-0350.