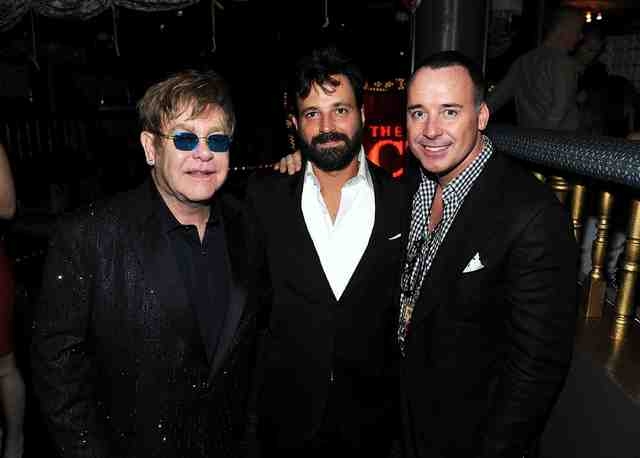 Beach Boys genius Brian Wilson is not in love with Vegas. Is it something we said? No.
"I've been there a lot of times," Wilson says by phone — yet he doesn't have "really any memories" of Vegas.
"Vegas is not one of my favorite cities," he says. "It's just too cluttered. I don't know, I can't explain it."
Perhaps this is a clue why frantic Vegas seems too cluttered to him. Wilson, 71, has struggled for decades with the ultimate clutter. He hears voices in his head, sometimes telling him he could die.
He was diagnosed with bipolar schizoaffective disorder. He has blamed the voices on having tripped on LSD. He told Ability magazine in 2006:
"Well, for the past 40 years I've had auditory hallucinations in my head, all day every day, and I can't get them out. Every few minutes the voices say something derogatory to me, which discourages me a little bit, but I have to be strong enough to say to them, 'Hey, would you quit stalking me?'
"Even today, when I sing I have to force myself not to listen to them. But when the concert is over, the voices come back."
On Friday, Wilson performs at the Palms with guitar great Jeff Beck and Beach Boys Al Jardine and David Marks.
Wilson will play hits such as "Good Vibrations," "California Girls," "Wouldn't It Be Nice" and "God Only Knows."
"Those are my favorites," he tells me. "I like those songs, because each one of those songs has a different message for the world — love messages, rock 'n' roll messages."
He's working on a new album of "easier-listening mellow stuff." His message for fans:
"Just please come to my concert if you want to hear a good concert."
ACT OUT
It's fun to look back on an interview I did with Simon Hammerstein before he opened The Act last year. The Act closed over the weekend after fighting The Venetian over sensual content.
I told Hammerstein that Vegas regulations likely would not allow him to feature his New York performer who picks up a bottle with his bottom.
"Probably not," he said.
He said The Act would be "a great fit for people who want to live a fantasy life" of pushing boundaries without judgment.
I asked if Venetian honcho Sheldon Adelson had seen Hammerstein's crazier New York club, The Box, which the Act was based on.
He said no, but Adelson's "close associates" had.
"They've all seen the show, and they all knew what I was about, and here we were," Hammerstein said. "If you're easily embarrassed, you shouldn't come."
AIR GROBAN
Josh Groban sang last night at the MGM Grand. I forgot to mention in my interview with him last week he is taking flying lessons. Which sounds crazy to me, considering all the famous people who die on little planes.
"I want to be a pilot, because I hear when you crash and die, your album sales go through the roof," Groban joked.
He feels like he's in "The Truman Show," the movie where Jim Carrey's character is on TV 24-7.
"I want to pack my trunk and go to Fiji," Groban said, then dropped a line from "South Park:" "Screw you guys, I'm going home."
CREAM OF TWEET
@joshgroban: "If anyone wants to hang tonight in Vegas I'm at the Polo Towers, room 666."
Comedian @DaneCook: "Vegas you did a great job. Killer shows. Sin-sational after parities. Incredible company. And I won 75 bucks on slots at the airport."
"Rave hipster" @Kipjaime8: "There is no walk of shame in Vegas. Just a walk lol"
Doug Elfman's column appears on Page 3A on Mondays, Tuesdays, Thursdays and Saturdays. He also writes for Neon on Fridays. Email him at delfman@reviewjournal.com. He blogs at reviewjournal.com/elfman.