Berkley bides her time on Senate race
February 21, 2011 - 2:00 am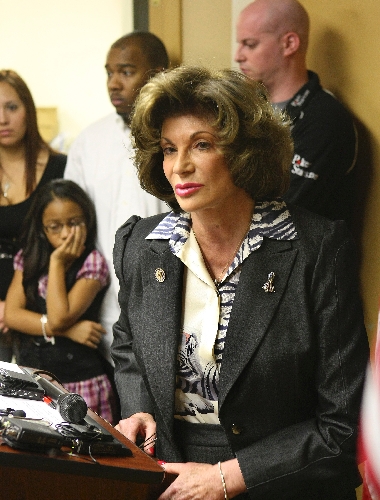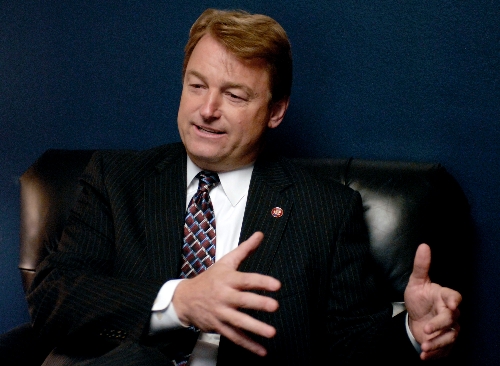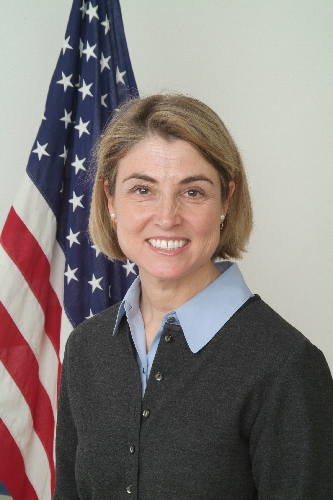 Waiting to exhale. That's what insiders are doing, watching the political soap opera known as the 2012 U.S. Senate race in Nevada.
And we're talking about the Democrats.
Most attention has been on Republican angst as GOP leaders have signaled madly that they don't want U.S. Sen. John Ensign to run for re-election after admitting to an affair and being the target of an ongoing Senate ethics investigation.
So far, he has ignored them. Sending up another signal flare last week, U.S. Rep. Dean Heller released a poll that showed him with a 53-38 advantage over Ensign among Republican voters if the GOP primary were held today.
Heller hasn't officially announced, although the internal poll and GOP leaders are pushing him to run.
While the Republican world turns, Democrats are tuned in to their own long-running Senate drama.
Rep. Shelley Berkley said last week she needs more time, perhaps until summer, to decide whether to jump into the race.
"I think people are getting anxious," said Dan Hart, a Democratic operative who believes Berkley would do well. "I think it would be better for everybody to have a clear idea of who is doing what. Uncertainty in politics can be very painful to a campaign."
Other potential Democratic contenders are waiting in the wings, giving the popular congresswoman first dibs on seeking the seat. They include Secretary of State Ross Miller, Attorney General Catherine Cortez Masto and State Treasurer Kate Marshall. They all are officials who just won re-election in statewide races, giving them an advantage over any political newcomers.
The longer Berkley delays a decision, the tougher it will be for another Democrat to run. It takes time to raise millions of dollars and ramp up a campaign worthy of what promises to be a high-profile, heated contest with control of the U.S. Senate at stake.
It could take up to $15 million to run a winning race, and Berkley already has $1 million banked.
"We're very aware of the pressure. In politics, time is pressure," said Renee Aschoff, who managed Berkley's easy re-election to a seventh term in the 1st Congressional District, a Democrat-friendly district centered around urban Las Vegas. "But she needs to take the time to see if there's a path to victory. I don't think she's setting her clock to anyone else's."
Democrats in Washington, D.C., have said they are worried Berkley might not have enough support in conservative rural and Northern Nevada, Heller's turf where he is popular and well known.
Lately, Berkley has been traveling to Reno to get to know people in Washoe County, the second most populous county in the state after Clark County, where 70 percent of Nevadans live.
At least one recent public poll suggested Heller, a former secretary of state who has a small Southern Nevada following, could beat Berkley by double digits. The Public Policy Polling survey in January had Heller over Berkley, 51-38.
Berkley's campaign is planning in-depth polling and focus groups to determine whether she could win a general election Senate race, whether it's against Heller, Ensign or some other Republican. But the surveys aren't under way yet.
"It's a process and you have to do your research first," said Berkley campaign manager Aschoff.
If Berkley does get in, it will be "all in," she said last week.
Few doubt Berkley's campaign abilities, honed over the past four decades, starting when she was in college and helped campaign for U.S. Sen. Harry Reid.
She was on the trail again with Reid last year and saw firsthand how to beat the odds and expectations and flay an opponent on the way to victory.
"I would never bet against Shelley Berkley," Hart said. "She has tremendous energy. She is relentless."
Another Democratic operative said he has seen private polling that shows Berkley can beat both Heller and Ensign. The surveys weren't focused on the Senate race and so are less scientific, based mostly on name recognition and popularity. But they counter any public perception that Berkley might have trouble running statewide.
The operative also questioned the accuracy of Heller's private polling showing him so far ahead of Ensign, given the senator's fairly strong approval among his conservative base despite his troubles.
Pre-scandal, Ensign nearly beat Reid in 1998, two years before he first won his own seat.
Now, Ensign's overall popularity rating is the same as Reid's, with about half of Nevadans unhappy with him. That dismal showing didn't get in the way of the Democrat's re-election in 2010.
As for Berkley, she seems comfortable taking her time to decide her next move.
"It's going to take a few more months," she told the National Journal last week in Washington. "I'm not going to rush into this, and nobody, quite frankly, is pushing me to make a decision."
Contact reporter Laura Myers at lmyers @reviewjournal.com or 702-387-2919.
Political Eye blog