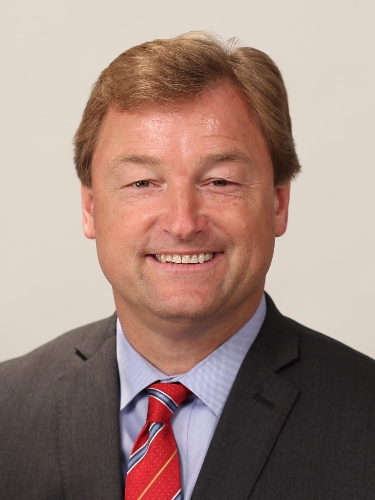 U.S. Sen. Dean Heller's campaign on Thursday put out a lengthy memo accusing U.S. Rep. Shelley Berkley and Democrats of "distortions, attacks and outright lies" in defending her in an ethics investigation involving a Las Vegas kidney transplant center in which her husband has a business interest.
Heller campaign manager Mac Abrams said the House Ethics Committee's probe goes beyond looking at her actions to help save the center at the University Medical Center, but also is reviewing bills she backed to benefit nephrologists such as her husband without disclosing she could profit financially.
"There is much more to this story than the distractions, distortions, attacks and outright lies of the State Democratic Party and Shelley Berkley that, in my view, deserve greater attention," Abrams wrote in a 983-word memo addressed to "Nevada and national media." "And, while the UMC contract may be a component of this investigation, it is far from being the only one."
Democrats sharply dismissed the memo as a desperate plea for attention and a move to keep the ethics questions in the news because the issue may hurt Berkley in her tight Senate race against Heller. Berkley has said repeatedly she only had the interests of Nevada patients in mind with her kidney advocacy.
"This breathless memo clearly shows that the Heller campaign is concerned they're not getting the mileage out of this issue like they were depending on," said Zac Petkanas, a senior Democratic strategist in Nevada. "Berkley's campaign has not only been able to effectively address this issue, but put Heller on the defensive – to the point where Senator Heller is not even willing to stand by his own attack ad."
Last week, Heller's campaign launched a TV ad hitting Berkley on the ethics question, but the senator himself appeared this week to distance himself from the commercial attack.
"I haven't made any comments on it," Heller told the Hill newspaper in Washington, D.C., on Tuesday. "It's one of those things that I let the Ethics Committee do its job and I'll do my job."
Pressed further on the attack ad, Heller refused to discuss it, telling the Hill: "If you have any questions or comments it'd probably be better if you directed those towards the campaign. Just talk to the campaign, they're the ones dealing specifically with this issue. Right now, I'm just worried about jobs and the economy."
Heller's campaign is being aggressive, recognizing the ethics issue could sink Berkley in the close race.
For the first time, Abrams said Heller wasn't aware Berkley's husband, Dr. Larry Lehrner, is a kidney doctor who had a financial interest in the center when they teamed up to rescue the UMC kidney program.
Abrams acknowledged that Heller, when he served in Congress with Berkley, signed onto a letter in 2008 with then-U.S. Rep. Jon Porter, R-Nev., to work together to successfully keep the kidney center from closing.
"It is also true that Dean Heller did not know that Congresswoman Berkley's husband was a kidney doctor or stood to profit from the contract," Abrams wrote.
Berkley's campaign disputed that, noting that newspaper articles have often mentioned her husband's profession and that she testified during the health care debate that she has doctors in the family.
"In an effort to give full disclosure, my husband is a nephrologist. My stepdaughter is a primary care physician," Berkley said June 24, 2009, during a House Ways and Means Committee hearing with Heller present, according to a transcript the Berkley campaign distributed as proof Heller knew what her husband did for a living.
That 2009 hearing happened long after Berkley, Heller and Porter jumped in to save the kidney center, however.
Berkley's financial disclosure statements over the years also have detailed her husband's business holdings.
Whether Berkley properly disclosed her husband's interest in the UMC kidney center is one of the questions a House Ethics subcommittee is reviewing as part of its investigation announced July 9. Berkley has said she believed her husband's profession was common knowledge, but that might not be enough to satisfy ethics rules.
In his memo, Abrams laid out nine "facts" about the case, the first that all five Democrats and five Republicans on the House Ethics Committee voted unanimously to move forward with an investigation. Berkley and her campaign, in a new TV ad launched last week and on the trail, have portrayed the probe as politically motivated.
The Nevada Republican Party filed the complaint against Berkley, based on a Sept. 5, 2011, story in the New York Times that laid out her advocacy on behalf of the UMC kidney center and physicians like her husband.
Abrams noted that the Office of Congressional Ethics recommended further action in the matter and the House Ethics Committee agreed. "These two groups have not agreed to do that since 2009," he wrote.
Beyond the UMC kidney center, Abrams pointed out that Berkley wrote a letter to Rep. Pete Stark, D-Calif., the chairman of a panel with jurisdiction over Medicare, "warning him to move carefully in considering changes in compensating doctors who provided dialysis treatments," the New York Times reported.
"Shelley Berkley lobbied single-handedly to protect her husband's industry," Abrams said.
Berkley's husband also was behind a political action committee "that regularly turned to Berkley to champion its caucuses," the Times story concluded. Berkley co-sponsored at least five House bills to expand federal reimbursement rates for Medicare or for other assistance for kidney care, the story said.
"Shelley Berkley's husband's actions over the years have come dangerously close to the line defining what a lobbyist is and what it is not," Abrams said.
Berkley has said repeatedly her husband is not a lobbyist, but is a busy, full-time doctor.
Berkley's campaign noted that during her seven terms in office, she has sponsored or co-sponsored 114 pieces of legislation related to health care, including for breast cancer, osteoporosis, heart diseases and lung cancer. The Heller campaign, however, said the focus of the investigation is on whether she helped her husband too much.
"Shelley Berkley's Democratic talking points completely ignore the complexity and weight of the situation," Abrams said "Not to mention, there may have been additional violations uncovered by the Office of Congressional Ethics." Abrams accused Berkley of being "flippant and casual" about the investigation.
"As a lawyer and a Congresswoman who has sworn to adhere to and uphold the law of this country, and respect and honor the rules of the House, is Shelley Berkley suggesting that the end (the contract for the hospital) justified the means (not property disclosing that she and her husband could benefit financially)?" Abrams wrote.
Contact Laura Myers at lmyers@reviewjournal.com or 702-387-2919. Follow @lmyerslvrj on Twitter.