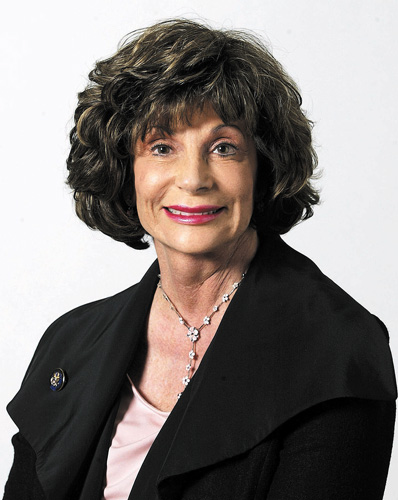 WASHINGTON — Rep. Shelley Berkley, one of the more prominent lawmakers on U.S. relations with Israel, lost a platform Wednesday when she was unable to rejoin the House Foreign Affairs Committee in the new Congress.
Berkley lost her seat in a numbers game. Democrats forfeited so many slots on various committees following the Republican takeover in the House that there was a scramble for placements.
The Nevada Democrat will continue to serve on the House Ways and Means Committee.
In past years, she had been granted a waiver by party leaders to add a second committee, which had been Veterans Affairs, and then Foreign Affairs.
But this year, "there are no more slots on Foreign Affairs," Berkley said.
Berkley, the granddaughter of Jewish immigrants from Greece and Russia, had been an active member of the Foreign Affairs Committee, particularly on the Middle East where she was an outspoken defender of Israel.
Berkley said she has talked with committee leaders about attending selected hearings as a nonmember. She also will remain U.S. chairman of a U.S.-European exchange called the Transatlantic Legislators' Dialogue.
"I am sure I will have a strong hand in foreign affairs," Berkley said. "It is too much of a passion of mine not to."