Black community pushed to end racial discrimination in Las Vegas
February 15, 2014 - 9:36 pm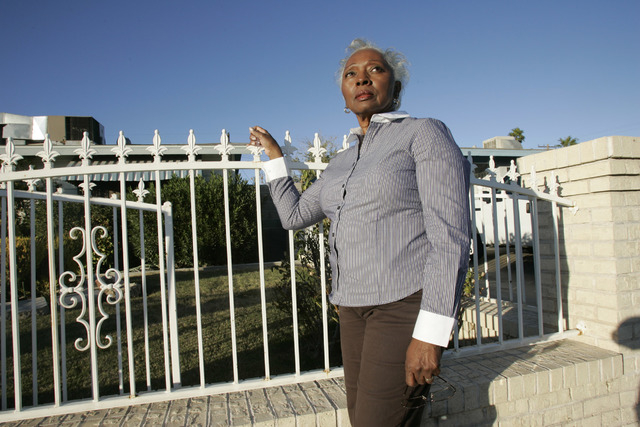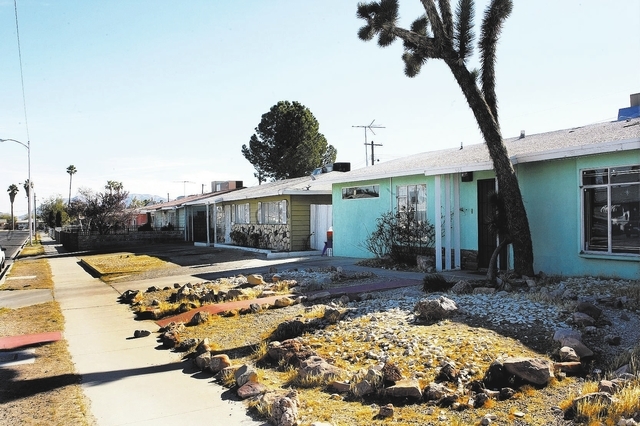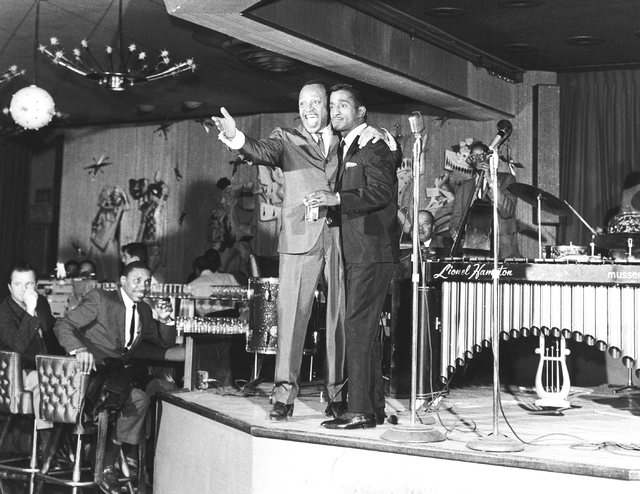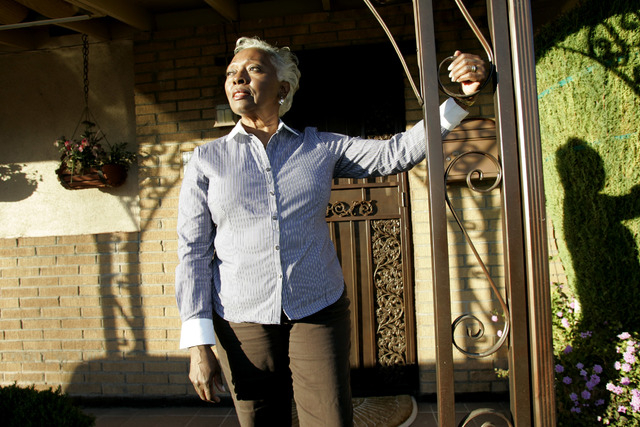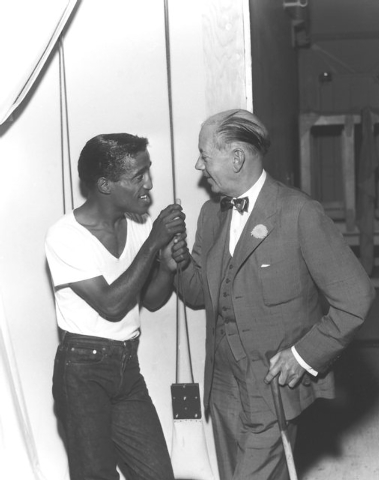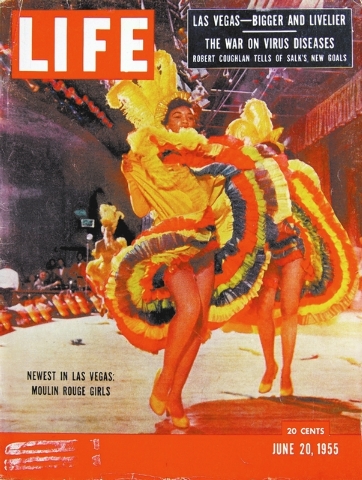 Editor's Note: Nevada 150 is a yearlong series highlighting the people, places and things that make up the history of the state.
When it comes to racial equality, much of Nevada's 150 years as a state has a shameful record. And Las Vegas was no stranger to discrimination.
"As a rule of thumb, if an African-American went into a casino, they were escorted out," said Michael Green, a College of Southern Nevada history professor. "It just depended on the casino and the operator on how you were escorted out. In that period, African-Americans knew the code (the casinos) ran by. If they didn't, they would learn fast or run into trouble."
It didn't matter whether the person was a famous entertainer or athlete either, as New York Giants baseball player Willie Mays found out firsthand. The de facto policy was, "no blacks allowed," Green said.
"The manager saw him and said, 'Get that (expletive) out of here,' " he said. "He later explained to a newspaper reporter that Las Vegas was the South and it's what customers wanted."
Fed up with that mindset and prejudicial treatment by 1960, the local chapter of the National Association for the Advancement of Colored People met and decided the black community — inspired by nationwide demonstrations — would stage a peaceful protest in front of notable properties in an effort to end racist policies.
Dr. James McMillan, the first black dentist in Las Vegas who also happened to lead the local chapter of the NAACP, announced the community would storm the Strip.
"Whether he knew it or not, casinos were afraid of that type of publicity," Green said. "It would have generated a lot of press coverage."
Casino owners buckled under the mere threat of a march.
After decades of discrimination, the black community finally saw results.
YEARS OF SEGREGATION
Green said since the establishment of Las Vegas, minority groups have been segregated.
When Las Vegas was forming around 1905, the few minorities who came to work on the railroad downtown were asked to leave the area they set up for living.
"They moved across the way to the west side and that's when segregation started," said Claytee White, director of oral histories research at UNLV.
Green said the city also embraced policies to keep minorities separated.
"The city started redline policies," he said. "They wouldn't issue business licenses or mortgages (to people who crossed a certain line). It pushed people across the tracks."
Many even called Las Vegas the "Mississippi of the West."
It wasn't the only place in town that set up specific areas for black people.
During the construction of the Hoover Dam, contractors would hire some black workers.
"Out of 20,000 workers, 42 were African-American," White said.
In Henderson during the 1940s, Carver Park was designed to house African-American workers from the Basic Magnesium Plant.
Around that time, more black people started to migrate out West in search of jobs as Las Vegas began to grow and needed workers in gaming and hotel service.
"You had maids making $8, which was more money than they had ever made," White said.
Green said even with better money and access to jobs, minorities were treated unfairly.
"Say a porter had a phone call and needed to be paged over the intercom," Green said, "normally, they would page the employee by his last name, so it would be, 'Paging Mr. Green,' for example. For black workers, they used his first name and his job title so it would be, 'Paging Fred Porter.' "
A GROWING BUSINESS COMMUNITY
While some sought jobs with the new hotels and casinos sprouting up, others joined the growing number of African-American community businesses on the west side.
The Berkley Square neighborhood, bound by Owens Avenue and D Street, was the first subdivision built for the black community, and it was designed by black architect Paul Revere Williams, who also designed La Concha Motel and Carver Park in Henderson.
"We moved to the area when I was 9," said Jarmilla McMillan-Arnold. "I was a little upset because I remembered the black area in Michigan where we'd come from was more affluent."
But it was community nonetheless.
"Because of segregation, people bonded together," she said. "You might not have liked the person living on the other street, but you all had the same goal. You all wanted a safe community. There was a sense of togetherness."
The first African-American dentist McMillan (McMillan-Arnold's father), lawyer Charles Kellar and doctor Charles West moved into the area and played key roles in developing the community.
McMillan, for instance, opened his home as a community swimming area when the community center refused to let black people use the pool.
"My stepmother took us (to the community center), and they wouldn't accept us," she said. "Our father built an Olympic-sized pool and all the kids would come."
White said the area was soon brimming with beauty shops and nightclubs along Jackson Avenue.
"Jackson and D Street were our main drags," said McMillan-Arnold. "We had all the clubs where we went for gambling and entertainment since we weren't allowed on the Strip."
Because of segregation policies at Strip properties, White said it wasn't uncommon to find black entertainers frequenting the nightclubs or staying in the area.
"They would be outside having jam sessions," White said.
McMillan-Arnold said she had the most outrageous childhood because of the entertainers she got to meet. Singer Dinah Washington stopped by her house and Harry Belafonte played football on the streets with neighborhood boys.
WELCOME AT THE ROUGE
Black entertainers such as Nat King Cole and Sammy Davis Jr. were invited to perform on the Strip, but they faced racism offstage.
"They couldn't stay at the property," White said. "They had to stay at a boarding house."
Lena Horne told the Flamingo she was staying at the property or would refuse to perform. She was allowed to stay, thanks to the ultimatum.
When the Moulin Rouge, the first integrated hotel, opened in 1955, it offered something new for the community.
It featured the first all-black line of showgirls.
Many of the black entertainers would head to the Moulin Rouge after hours, because they weren't welcome to stick around after their shows at segregated properties.
Green said that often included Frank Sinatra, who followed Rat Pack counterpart Sammy Davis Jr.
"Sinatra liked to stick around after he performed and hang out in the lounges," he said. "But since Sammy Davis Jr. couldn't go into the lounge, Sinatra would pack up and say, 'To the Rouge.' "
In the Moulin Rouge's six-month heyday, White said it opened the door for more black performers. It was a steppingstone for a changing time.
But the community, which was growing stronger, wanted more.
PLANNING TO MARCH
In 1960, McMillan announced there would be a peaceful civil rights demonstration that March.
Seeking an alternative, several members of the black community met with the police chief, mayor, county commissioners and other prominent leaders to discuss the issue.
This was called the Moulin Rouge Agreement, Green said.
Strip hotels agreed they had to integrate by March 26, 1960, or the community would take to the streets.
Properties such as the Desert Inn and the Stardust agreed to end segregation and allow blacks as patrons, while others tried to hold out.
White said a few couples walked into casinos to test the agreement.
"They weren't served right away," she said. "But they weren't kicked out, either."
The community didn't stop there. They began fighting for the chance to rise in upper-level management positions at Strip properties and fo welfare rights.
The Civil Rights Act of 1964 was intended to end forms of discrimination in businesses nationwide.
But it wasn't until 1971 when Kellar, who was now a lawyer for the local NAACP, sued the Las Vegas gaming industry, using Title VII of the Civil Rights Act to show hotels their hiring practices were discriminatory toward blacks, that real action was taken.
Hotels were forced to sign a consent decree, which required 12 percent of all jobs to go to African-Americans.
"These two documents combined (the Civil Rights Act and the consent decree) helped Las Vegas come out of the dark ages," White said.
Contact Henderson/Anthem View reporter Michael Lyle at mlyle@viewnews.com or 702-387-5201.

Celebrating the Silver State