Blast rocks TIMET plant near Henderson
Updated January 24, 2018 - 8:44 pm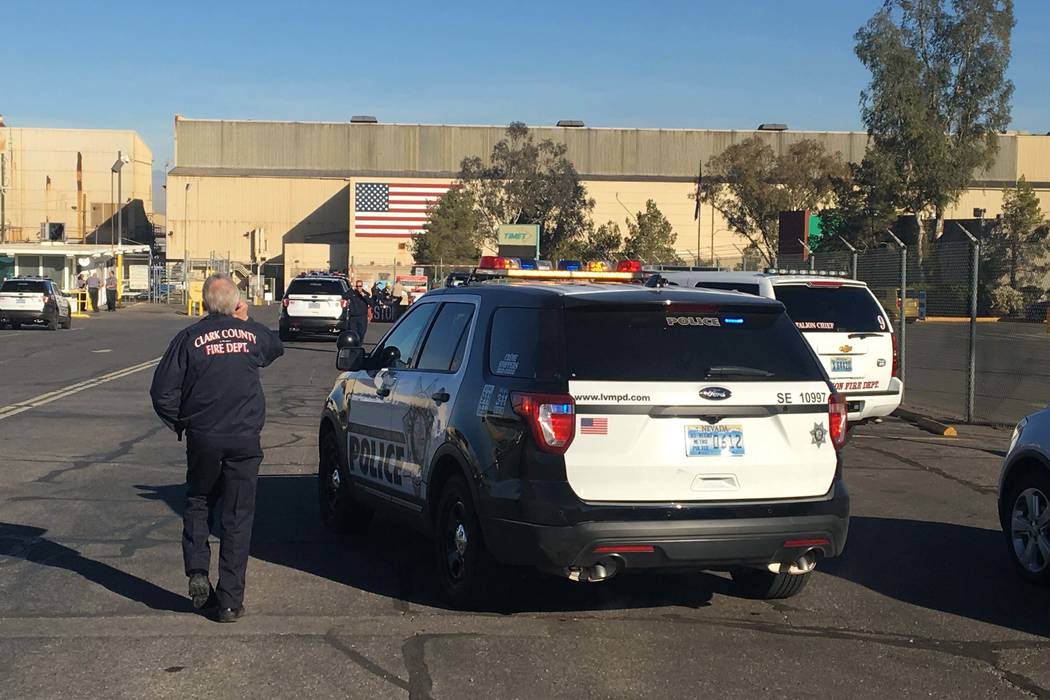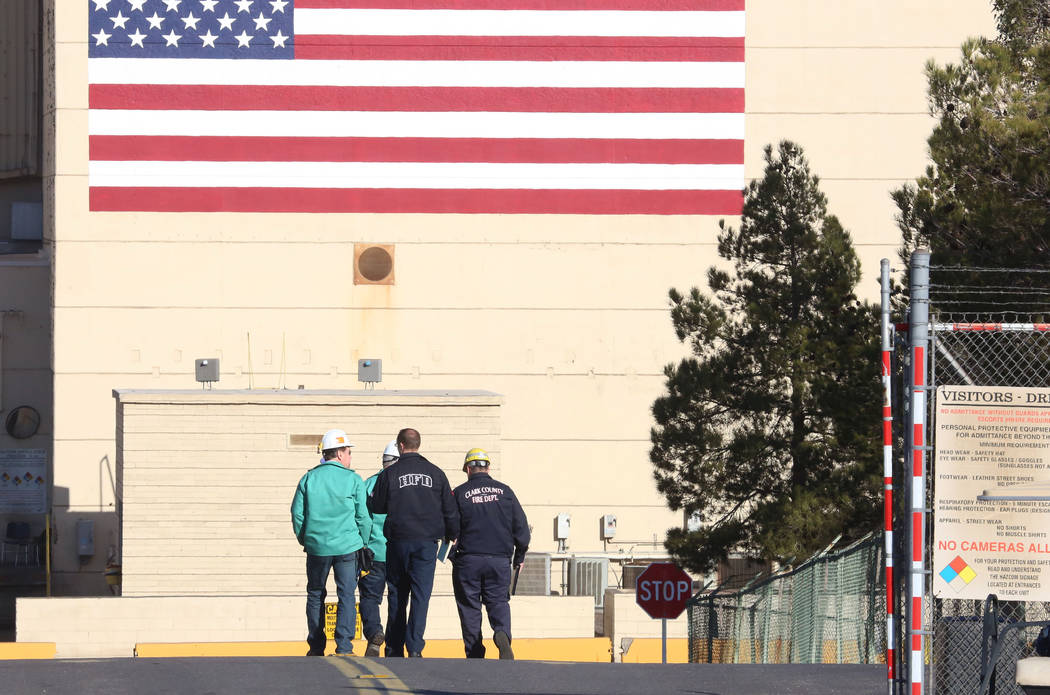 An explosion rocked the TIMET plant Wednesday morning near downtown Henderson, officials said.
The explosion occurred about 8:15 a.m. at the plant, 181 N. Water St., Henderson spokeswoman Kathleen Richards said.
The explosion was contained to the plant and did not cause a fire or release hazardous material, she said.
Two people suffered minor injuries, but did not need medical treatment, the Henderson Fire Department tweeted.
The explosion occurred during a magnesium recycling operation, which is part of the manufacturing process of titanium, TIMET spokesman David Dugan said. The plant produces titanium that is used in airplanes and other industries.
"It was loud, but it caused minimal damage," Dugan said.
Dugan said TIMET will investigate the explosion.
Henderson residents reported hearing the blast from a dozen miles away from the plant at the Black Mountain Industrial Complex, a county island inside Henderson.
The company has had previous safety issues.
The company reached a settlement with the U.S. Environmental Protection Agency in 2016 for an accidental chlorine release at the plant four years earlier, which lasted for hours and drew odor complaints from people living miles from the plant.
The EPA said TIMET did not immediately notify authorities of the release. The company agreed to pay a $500,000 penalty and hire an independent auditor to assess emergency preparedness and chemical safety.
In 2014, the company agreed to pay a $13.8 million penalty for producing and dumping banned cancer-causing PCB at the site for years.
The company also paid $430,000 in 1999 to settle a lawsuit claiming it had violated the federal Clean Air Act with excessive sulfur dioxide emissions.
The plant accidentally released chlorine gas multiple times in 1996, including an incident that sickened a dozen students at a nearby middle school and led to a $10,000 fine by Clark County health officials.
Contact Blake Apgar at bapgar@reviewjournal.com or 702-387-5298. Follow @blakeapgar on Twitter.