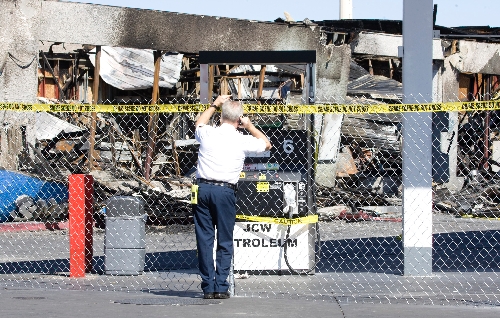 North Las Vegas police are investigating the discovery of a body found at a vacant gas station where an explosion occurred Sunday morning.
Police spokesman Sgt. Tim Bedwell said the body was found Monday after investigators searched through the debris.
The station, located near Craig and Pecos roads, had recently gone out of business.
The cause of the fire and the identity of the victim are both under investigation. It's not clear why the victim was inside the building.