'BundyFest' could become a reality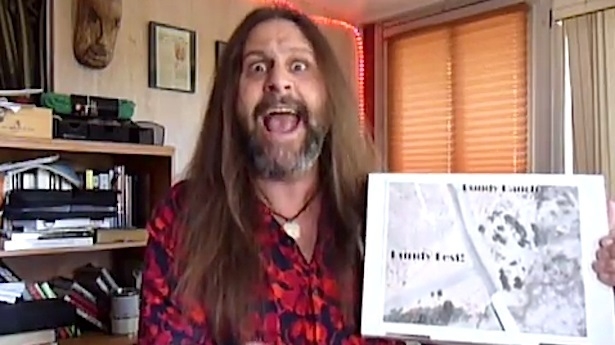 BundyFest, a Nevada festival based on the Bundy ranch "saga," may or may not actually happen.
The festival is being organized to mock Cliven Bundy, saying this on the official BundyFest Facebook page: "For years, we paid permitting fees to hold Burning Man on the beautiful Playa in Northern Nevada. But now, Cliven Bundy has shown us a new way! Absolute freedom! Bundy has declared the entire area surrounding Bundy Ranch as a totally rules-free zone! Anything goes! Woo-hoo!"
Despite what the Internet is claiming, this needs clarification: BundyFest has no association with Burning Man. "I am not the organizer of Burning Man…. My apologies to Burning Man," Sean Shealy says on the BundyFest Facebook page, "When I used the word 'we' in the video, in conjunction with Burning Man, it is because I consider those desert artists and freedom-loving participants to be part of my culture. I have in fact never been to Burning Man."
The misconception developed from posts saying that BundyFest should be seen as an extension of Burning Man.
Next, let's clarify that the event is not in support of Cliven Bundy, although articles and some comments on Facebook make it seem that way.
The event is "organized" by Shealy, who is self described on Twitter as a "progressive activist." He is the author of "Corruption & Cover-Ups of the Bush White House Unmasked" and "Killing Limbaugh."
Shealy has not met the Bundy family, but says, "I would like to at some point, perhaps. I hear they are nice people."
The plan is for BundyFest, beginning Sept. 5, to be held across the street from Bundy's ranch in Bunkerville.
The festival will need no permits, Shealy says on Facebook, nor any actual rules. Even full nudity will be permitted in the gay-friendly festival. Basically, make your own rules.
Bad news — there won't be restrooms. "You're free to let it all hang out right there, just like Bundy's cattle, right there in the Virgin River, if you want to," Shealy said.
The festival page has exploded since its creation on Monday. As of Wednesday afternoon it had 3,173 likes.
"I believe that I can say with some certainty that if I were to take down all the pages and vanish tomorrow, BundyFest would still happen. This has now become a movement of its own," Shealy told the Review-Journal.
So, whether or not all 50,000 Burning Man attendees drive south for BundyFest, or if anyone else outside of that community even shows up for it, Sept. 5 should prove to be an interesting day at the Bundy's Bunkerville home.
Contact Kristen DeSilva at kdesilva@reviewjournal.com or on Twitter: @kristendesilva.