Bunkerville defendant says he didn't intend threat
August 14, 2017 - 7:39 pm
Updated August 14, 2017 - 9:24 pm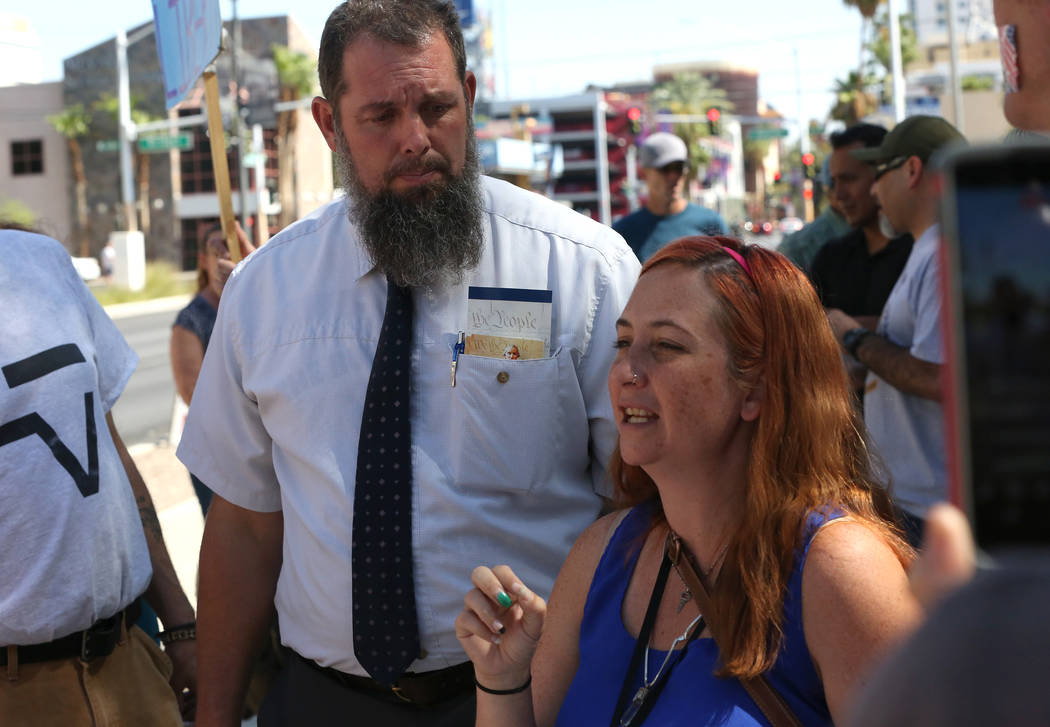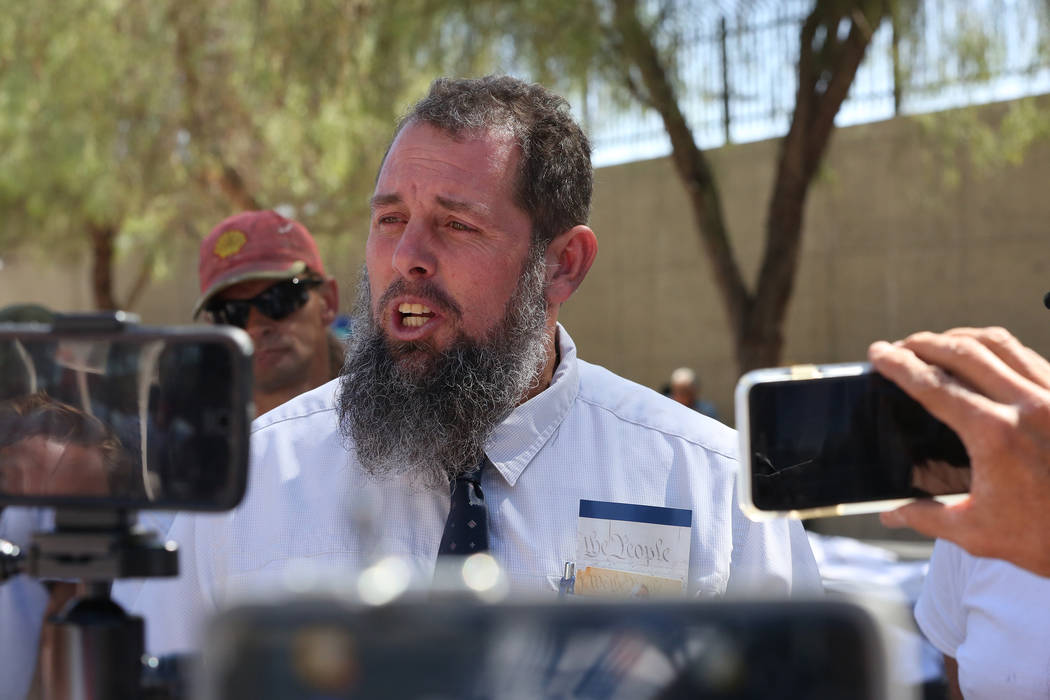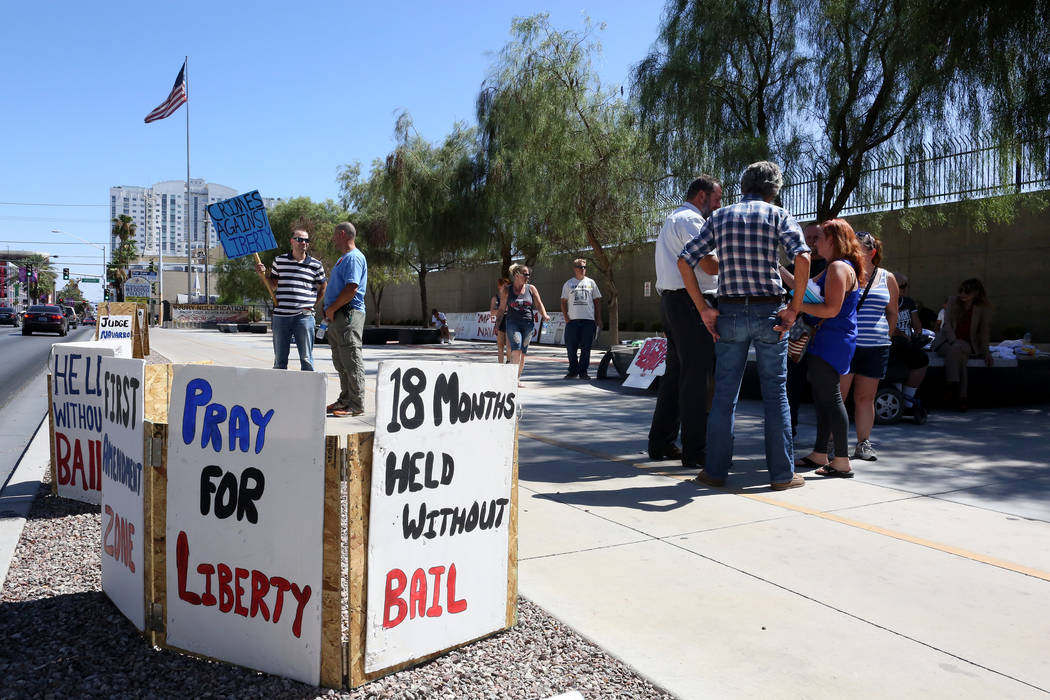 Scott Drexler tucked the butt of his AR-15 into his shoulder and slipped the barrel through a crack in a wall along a northbound Interstate 15 bridge in Bunkerville.
Under the southbound lanes, less than a couple of hundred yards away, Bureau of Land Management agents stood behind white trucks on the other side of a cattle fence. Dozens of people moved toward the agents in the midst of the 2014 standoff.
And on Monday, the day before attorneys were scheduled to give closing arguments in the retrial of four men facing federal charges for their roles in the encounter with the agents, Drexler told jurors that he saw others pointing weapons. He initially said he kept his gun hidden behind the barrier and denied that he could even see the BLM authorities.
"I had no intent to assault, to intimidate," he testified, responding to questions from his attorney, Todd Leventhal. "I wanted to take away any type of threat they may have felt by seeing me. My intent was to disappear and not be any kind of threat to the people in the wash."
But on cross-examination from Assistant U.S. Attorney Erin Creegan, the Idaho man admitted that he had also brought a pistol and 250 rounds of ammunition on his trip to the rural town in southeastern Nevada.
The prosecutor pointed to statements Drexler made to undercover FBI agents, in which he said he wanted civility among the authorities.
Creegan displayed an image that appeared to show Drexler, dressed in camouflage pants and a green vest, staring down the barrel of his long gun.
He said he wasn't taking aim.
"I wasn't pointing my gun at anyone," he said. "I'm not looking through the sights. That's the only way I could look through the crack. … I doubt I could have hit the (BLM) truck that day."
But he later said his gun was pointed "in the general direction" of law enforcement officers, and "I thought they were going to kill me." U.S. District Judge Gloria Navarro ordered jurors to disregard the latter statement.
Closing arguments are expected to begin Tuesday in the retrial. The first trial ended after jurors failed to reach a unanimous decision on charges against Drexler and three others, including Eric Parker, who also was photographed in April 2014 pointing a long gun through a barrier on the I-15 overpass.
Parker's testimony was cut short last week after Navarro ruled that he made statements to jurors that were prohibited during trial.
Two other defendants, Steven Stewart and Ricky Lovelien, told the judge they do not intend to testify.
The four men had driven to the rural Clark County town in support of rancher Cliven Bundy, who prosecutors allege conspired to thwart the federal government's roundup of roughly 1,000 cows from public land.
Contact David Ferrara at dferrara@reviewjournal.com or 702-380-1039. Follow @randompoker on Twitter.
Bunkerville retrial
Scott Drexler, one of four defendants in the retrial of the 2014 armed standoff in Bunkerville, testified Monday that he never intended to threaten Bureau of Land Management agents. He was captured in photographs of the standoff pointing a long gun through a crack in a barrier wall on Interstate 15.
"My barrel was in a safe direction," he told jurors.