Cliven Bundy has new lawyer in Bunkerville standoff case
October 25, 2016 - 10:57 am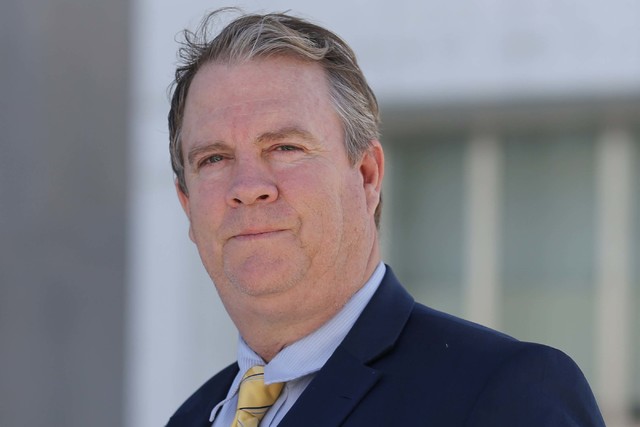 Longtime Las Vegas attorney Bret Whipple has agreed to defend rancher Cliven Bundy in the Bunkerville standoff case.
Whipple filed notice late Monday that Bundy has retained him in the high-profile case, which is set for trial on Feb. 6 before Chief U.S. District Judge Gloria Navarro.
Earlier this month, the veteran defense lawyer estimated that his legal services would cost Bundy $150,000 but said the fee was negotiable.
Bundy, who is in federal custody, has indicated in court that he has roughly $312,000 in assets, mostly tied up in his Bunkerville ranch and cattle.
His previous lawyer, Joel Hansen, was allowed to withdraw from the case because of back troubles that would prevent him from participating in the trial.
Bundy is facing criminal charges stemming from the April 12, 2014, armed standoff with law enforcement near his ranch. Sixteen other defendants, including four of his sons, are charged with him.
The defendants are accused of conspiring to assault Bureau of Land Management agents and take back impounded cattle that had been grazing on federal land. Bundy has been accused of not paying the BLM hundreds of thousands of dollars in grazing fees.
Navarro has refused to let conservative Washington, D.C., lawyer Larry Klayman join Bundy's defense until he can provide proof that "ethical disciplinary proceedings" against him have been resolved in his favor.
Klayman has challenged Navarro's order at the 9th U.S. Circuit Court of Appeals in San Francisco.
Contact Jeff German at jgerman@reviewjournal.com or 702-380-8135. Follow @JGermanRJ on Twitter.
Previous coverage
Full coverage of the feud between the Bundy family and the BLM