Interior secretary, BLM chief warn employees to be vigilant after Oregon verdicts
October 28, 2016 - 11:51 am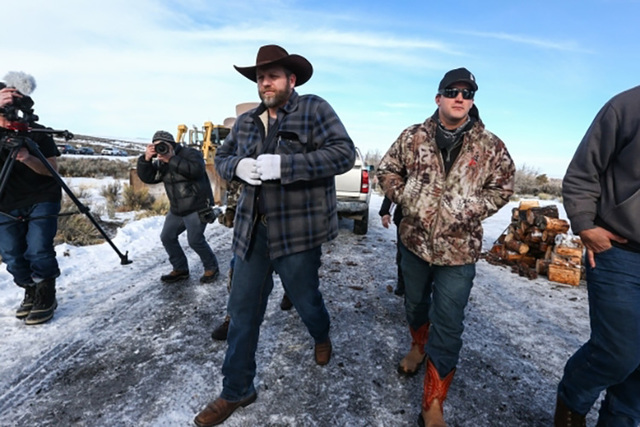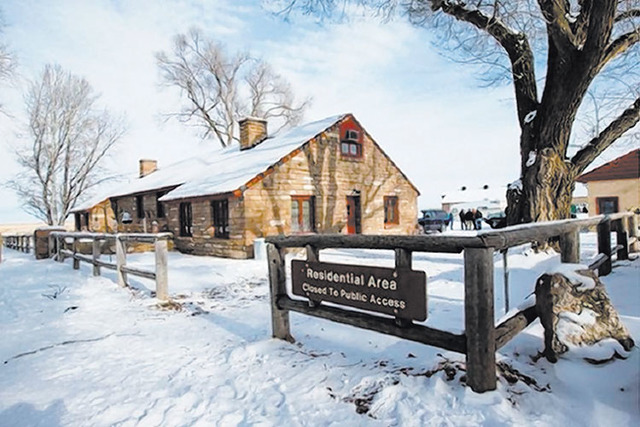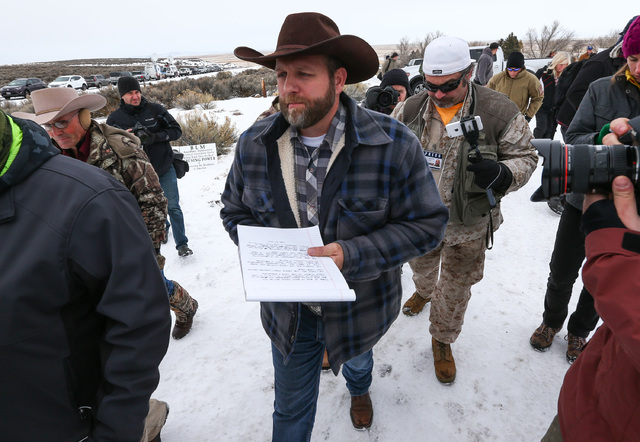 Interior Secretary Sally Jewell on Friday urged department employees to be vigilant after the leaders of an armed group were acquitted of charges stemming from their takeover of a national wildlife refuge in Oregon.
In a message of encouragement sent to all Department of Interior employees, Jewell said she was "profoundly disappointed" by the verdict and "concerned about its potential implications for our employees and for the effective management of public lands."
She called on employees to respect the court's decision and continue their work in a safe and professional manner.
"As we digest the jury's verdict, our foremost priority continues to be the safety, security and well-being of people who comprise the federal family and those visiting America's public lands," Jewell wrote. "In the coming days and weeks, I encourage you to take care of yourselves and your fellow employees. The armed occupation in Oregon was and continues to be a reminder that employees in all offices should remain vigilant and report any suspicious activity to your supervisor and, where appropriate, law enforcement officials."
Bureau of Land Management Director Neil Kornze struck a similar tone in a message to agency employees late Friday morning, saying he was "greatly disappointed" by the outcome of the case in Oregon.
"Our BLM family — which is 10,000 strong — will continue to press ahead with our important work," he wrote. "These are not easy jobs. But your efforts have a profound positive impact on our nation and the public lands legacy that we pass to the next generation.
"Your BLM and departmental leadership team are behind you 100 percent, and we will not pause in our efforts to ensure that you have the support and opportunities you need to succeed. That includes ensuring that your well-being and safety remains the agency's top priority, both in the office and in the field."
Jurors in Oregon on Thursday found Ammon and Ryan Bundy, two sons of Bunkerville rancher Cliven Bundy, not guilty of illegal gun possession and conspiring to impede federal workers from their jobs at the Malheur National Wildlife Refuge, 300 miles southeast of Portland.
Five co-defendants also were acquitted after the five-week trial in Portland in connection with the 41-day standoff.
The Bundy brothers remain in federal custody pending their trial in Nevada early next year on criminal charges stemming from a 2014 armed standoff with federal agents in Bunkerville, 75 miles northeast of Las Vegas. A total of 17 defendants, including Cliven, Ammon, Ryan and two other Bundy sons, are facing charges in connection with that incident on April 12, 2014, near the family's ranch.
Attorneys for the Bundys and their father said the verdicts in Oregon bode well for the case, which is scheduled for trial on Feb. 6 before Chief U.S. District Judge Gloria Navarro in Las Vegas federal court.
In his message to employees Friday, the BLM's Kornze expressed concern that the Oregon case could have repercussions.
"While we must remain respectful of the jury's decision, we must also be clear-eyed about the potential impacts of yesterday's verdict," he wrote.
He didn't elaborate on what those impacts might be, but conservation groups warn that the acquittals in Oregon could embolden militia groups and lead to increased threats and attacks against federal employees and property.
Citing documents obtained from the BLM and the U.S. Fish and Wildlife Service under a Freedom of Information Act request, the Colorado-based Center for Western Priorities said Friday that government employees are regularly threatened by militia and so-called sovereign citizens groups, which routinely use public lands for training.
One longtime activist for private land rights also believes Thursday's verdict will "embolden more people to take on the federal government," but he says that could be a good thing so long as those challenges are peaceful.
"My advice to people is not to involve firearms when they do it," said Chuck Cushman, founder and executive director of the American Land Rights Association, a Washington state-based advocacy group.
Cushman said he has organized three different peaceful — and firearm-free — protests at the Malheur refuge over the past 20 years, and it was his email alerts about the situation there involving an Oregon ranch family that helped draw the Bundys into the fray.
"I don't approve of how they did what they did," Cushman said. "But I don't criticize the Bundys for protesting and bringing attention to the government for overreaching and being too heavy handed."
In her message Friday, Jewell recounted her visit to the Malheur refuge in March, after the armed standoff ended.
"It was painful to hear from employees who had devoted entire careers to public service and were worried about their safety as they carried out their important missions on behalf of the American people," Jewell wrote. "It was disheartening to walk room to room and survey the damage and destruction caused by occupiers to the natural, cultural, and tribal resources. And yet, I left Malheur inspired by the incredible collaboration and partnerships that the U.S. Fish and Wildlife Service and Bureau of Land Management had formed with the residents of Harney County long before the occupiers traveled to Oregon. These relationships will endure long after the jury's verdict."
Contact Henry Brean at hbrean@reviewjournal.com or 702-383-0350. Follow @RefriedBrean on Twitter.