Kirkpatrick: No plans for Nevada legislative probe of Bundy-BLM incident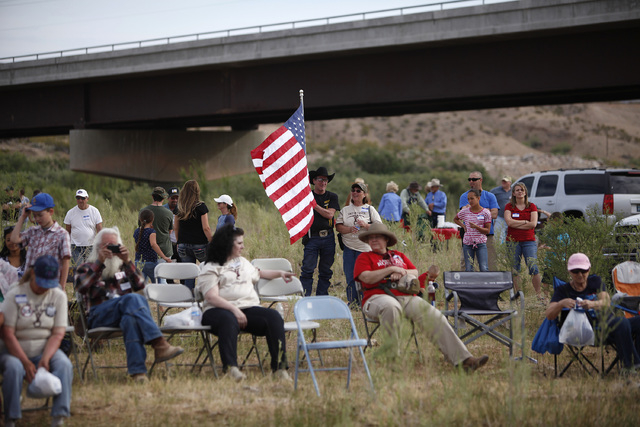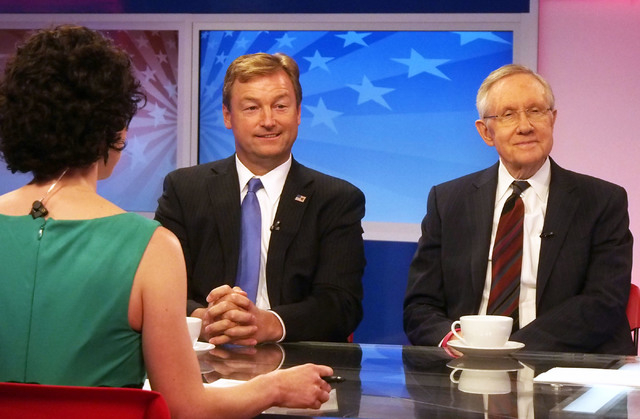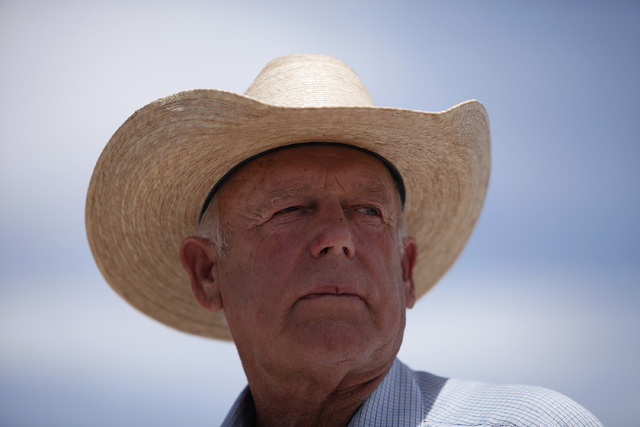 CARSON CITY — Assembly Speaker Marilyn Kirkpatrick said Friday she has no plans to launch a legislative inquiry into the recent dispute involving Bunkerville rancher Cliven Bundy and the U.S. Bureau of Land Management.
Assemblyman Jim Wheeler, R-Gardnerville, and several Republican colleagues Wednesday sent a letter to Kirkpatrick, D-North Las Vegas, asking for an investigation.
"I just don't think that the questions they are asking are within our purview, honestly," Kirkpatrick said. "It's more of a federal government and Clark County issue, not so much the state."
Kirkpatrick also said the Legislature doesn't have any surplus in the budget for such an inquiry, and that the request to have the Legislative Committee on Public Lands do the investigation is probably not the proper venue for such a review.
U.S. Sen. Dean Heller, R-Nev., has said he would like Congress to review the incident.
Bundy and the BLM clashed earlier this month when the federal agency attempted to round up cattle on public lands that Bundy uses. The agency said Bundy owes more than $1 million in grazing fees and fines and hasn't paid the BLM for more than 20 years. The effort was halted on April 12 to avoid violence after armed militias from across the country traveled to his ranch to confront the BLM.
Wheeler said Thursday a review needs to be done to ensure such a situation does not recur.
"The idea is to find out what happened and what caused it," he said. "The main purpose is to make sure it never happens again.
"It doesn't matter who was right and who was wrong," he said. "In my view, Bundy was just as culpable. But the fact of the matter is there were Nevada citizens out there, and there was almost an armed conflict."
The letter also asked for Nevada Attorney General Catherine Cortez Masto to perform her own investigation.
Some of the specific questions the letter said should be answered include: "Who ordered the armed incursion? At what decision-making level was this ordered? Were any elected officials involved in this?"
An attorney general's office spokeswoman said Thursday the office had not yet received the letter and that it could not confirm or deny the existence of any investigation.
Gov. Brian Sandoval also was copied on the request.
Spokesman Tyler Klimas said Thursday: "This matter was directed to the attorney general's office. The governor trusts it will be handled appropriately."
Contact Capital Bureau reporter Sean Whaley at swhaley@reviewjournal.com or 775-687-3900. Find him on Twitter: @seanw801.