No retrial planned for 2 Bunkerville standoff defendants
Updated May 17, 2017 - 10:27 pm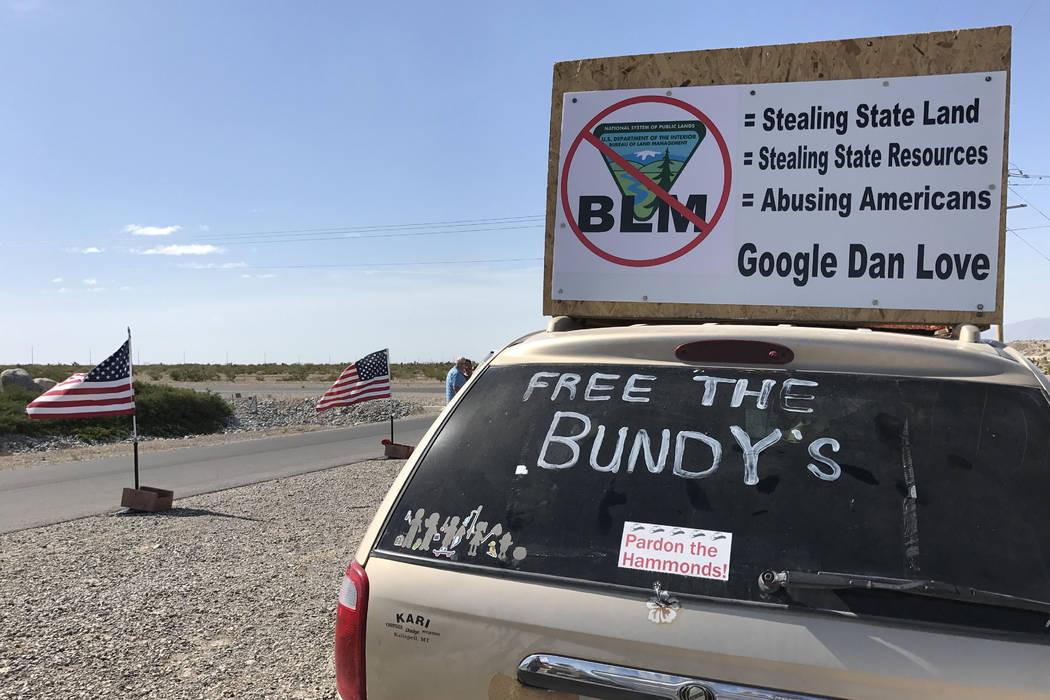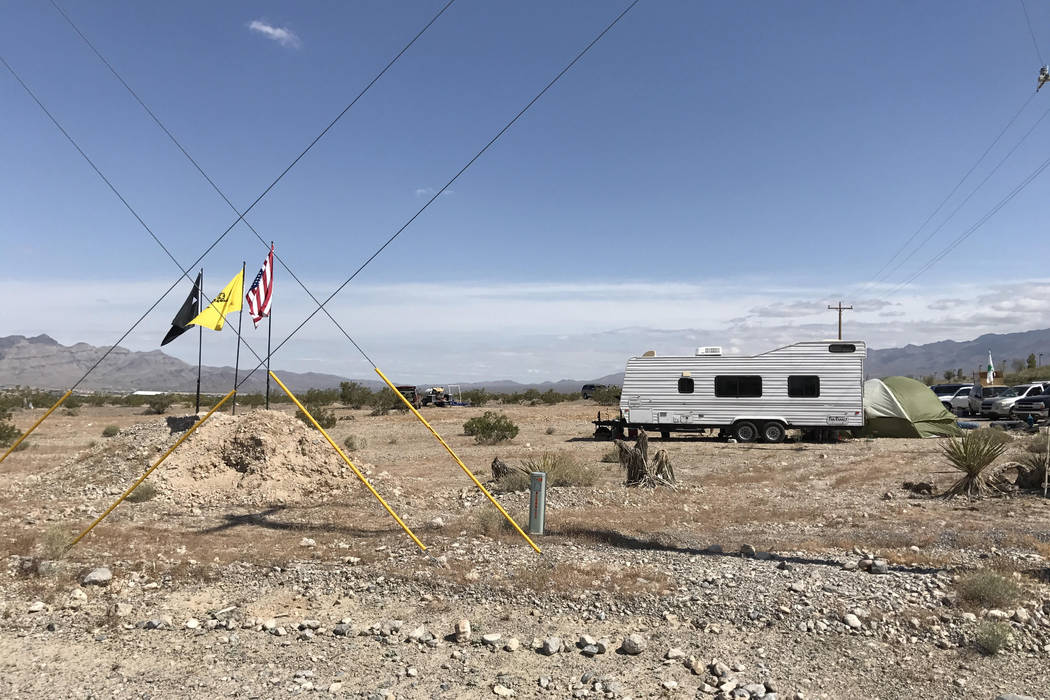 Federal prosecutors indicated this week they do not plan to retry two of the six defendants in the first trial resulting from the 2014 armed standoff near Cliven Bundy's ranch in Bunkerville.
The first of three trials in the high-profile case yielded a hung jury on most of the counts against the defendants, and U.S. District Judge Gloria Navarro declared a mistrial. The only two men convicted of any counts were Arizona resident Gregory Burleson and Idaho resident Todd Engel.
Burleson — a formerly active member of militia groups who said he wanted to kill federal agents — was convicted of assault on a federal officer, threatening a federal officer, interference with interstate commerce by extortion, obstruction of justice, interstate travel in aid of extortion and multiple gun counts. He faces a mandatory minimum sentence of 57 years.
Engel, a Second Amendment rights activist from Idaho, was convicted of obstruction of justice and interstate travel in aid of extortion. Engel, who represented himself at trial, now faces up to 20 years in prison.
Both Burleson and Engel could have been retried on the counts for which the jury could not reach a unanimous verdict. But Acting U.S. Attorney Steven Myhre, the lead prosecutor on the case, filed motions Tuesday asking the court to dismiss the remaining charges against each of them.
The retrial of the remaining four defendants — who are charged as gunmen and deemed the least culpable of the 17 people the federal government ultimately plans to try — is scheduled to open June 26. The subsequent trials of Bundy, his sons, and others charged as leaders and organizers are thus expected to be pushed back.
Meanwhile, supporters of the Bundys and the movement they espouse have been protesting outside the Nevada Southern Detention Center in Pahrump for weeks. They accuse the detention facility of abusing and torturing rancher sons Ryan and Ammon Bundy. A Nye County sheriff investigation found no evidence of criminal conduct by the facility.
Contact Jenny Wilson at jenwilson@reviewjournal.com or 702-384-8710. Follow @jennydwilson on Twitter.