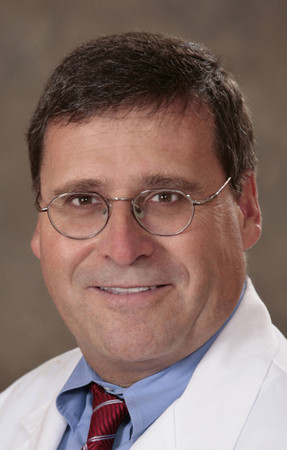 The first human clinical trial of a drug shown to kill human cancer cells in a new way is under way at the Nevada Cancer Institute.
Last month, an 84-year-old Las Vegan who was awarded the Purple Heart and Bronze Star during World War II received what is known as MPC-3100 treatment, said Dr. Wolfram Samlowski, the 54-year-old principal investigator for the trial. The drug causes abnormal proteins to accumulate in cancer cells.
"It is too early to say (whether it is working)," Samlowski said. "But he is tolerating it well."
Until clinical studies on humans are further along, the maker of the drug, Salt Lake City-based Myriad Pharmaceuticals, is not making test subjects available to the media, the investigator said.
At this time, he said, the oral drug treatment can only be used on patients with untreatable or relapsed cancer.
The veteran has not responded to numerous standard therapies for prostate cancer, Samlowski said, but he is still living at home.
Myriad Pharmaceuticals has found in studies with mice that MPC-3100 has been effective in reducing tumor growth in human cancers, including colon, prostrate, myeloid leukemia, small cell lung, gastric, breast and ovarian cancers, according to a release from the company.
Samlowski, head of the institute's melanoma, renal cancer and immunotherapy section, said an understanding of cellular biochemistry led to the development of drugs called heat shock protein 90 inhibitors.
A former employee of the drug company, Samlowski said that connection helped the institute win the opportunity for the clinical trial. A second subject is being sought both in Nevada and Texas, he said.
"This is another example of access to novel therapies that we can offer to patients in Nevada that are not widely available," Samlowski said.
"It is important to have promising new drugs available to patients as early as we can. We have the opportunity to be at the cutting edge of drug development."
Contact reporter Paul Harasim at pharasim@reviewjournal.com or 702-387-2908.