Candidate arrested on gun counts
January 3, 2010 - 10:00 pm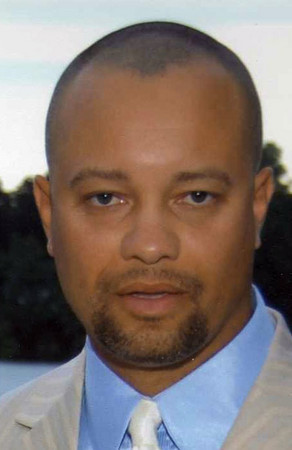 A veterans' activist running for public office was arrested early New Year's Day on two firearms related charges, police records show.
Steve Sanson Sr., 42, confirmed Saturday he had been arrested by Las Vegas police between 3 a.m. and 3:30 a.m. Friday at the Las Vegas Hilton while at the hotel's valet service.
Sanson said he was working as a bodyguard the previous evening and had forgotten he had weapons on him while he partied at several clubs at the Hilton.
According to police records, he was charged with possession of a firearm while under the influence and aiming a firearm. Sanson disputes that he ever pointed a gun.
The Marine Corps veteran is running for Clark County public administrator.
He said he has concealed weapons permits for both .45-caliber guns he was carrying that morning.
Sanson said he had one strapped to his left ankle and one gun on his hip in a holster. He acknowledged being intoxicated when he was approached by hotel security and later arrested by police.
"Somebody must have seen the weapon on my ankle and noticed that I was intoxicated," Sanson said. "I never aimed anything. … It was something foolish I did and I take complete responsibility."
Sanson said the charges he faces are misdemeanors. The police arrest log does not specify a charge category.
His son, Steve Sanson Jr., is running as a Republican for a state Senate seat.
Contact reporter Antonio Planas at aplanas@review journal.com or 702-383-4638.