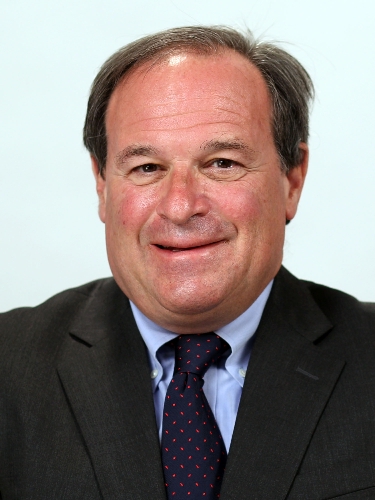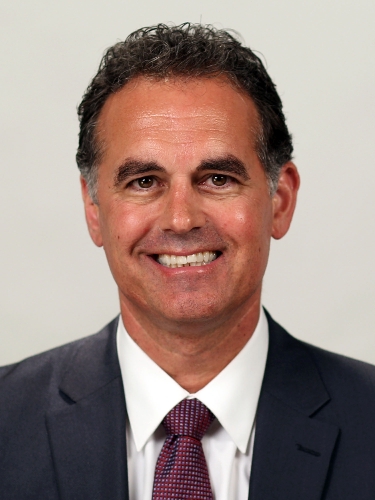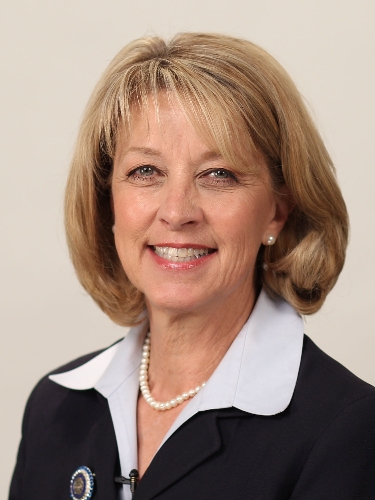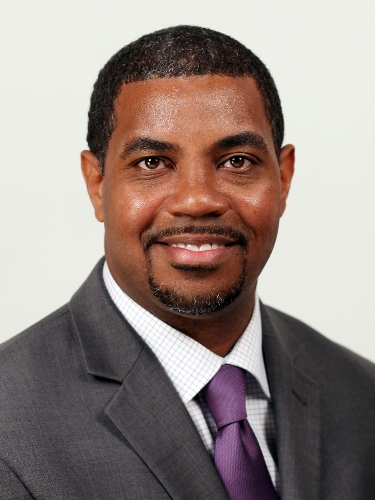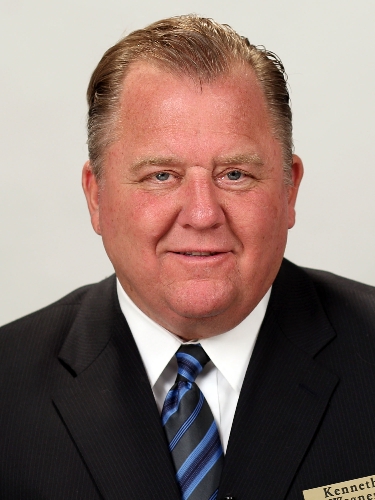 Who's the richest? Who's most in debt? Whose husband was out of work? Who's bringing home a hefty six-figure salary? Who reported no income during the past year? A look at financial disclosure statements filed with the U.S. House from the leading candidates for Nevada's new 4th Congressional District provides the answers. And just in time. Early voting starts Saturday in the race for the Southern Nevada seat. Primary election day is June 12.
DAN SCHWARTZ
The Republican businessman clearly wins the title of wealthiest.
Daniel Schwartz and his wife, Yanan Ding, reported a net wealth between $6 million and $16 million for 2011. The largest asset was AVCJ, the Asian Venture Capital Journal Group, worth between $1 million and $5 million.
The international entrepreneur landed in Las Vegas last year, new to politics and to Nevada.
In 1986, Schwartz reopened Ulmer Brothers, a boutique corporate finance group specializing in Asian transactions. The firm acquired an interest in Asian Venture Capital journal in 1993. He founded Qiosk.com in 1998 and co-founded Maxit, a Beijing-based software development company.
He's chairman emeritus of AVCJ Group, president and CEO of Qiosk.com, president director of DMSG Ltd., president of Ulmer Brothers and director of Maxit.
His stake in Qiosk.com was valued at between $250,000 and $500,000; Ulmer Brothers between $500,000 and $1 million; and Maxit between $500,000 and $1 million.
The couple have dozens of other holdings, from checking accounts to hedge funds. In all they reported unearned income in 2011 of between $197,000 and $1.3 million from their assets.
He reported earned income of under $32,000 in 2011 with the bulk coming from DMSG Ltd., a company based in Hong Kong. His wife reported earning $135,921 as head of the Sino-Italian Program for Environmental Protection in Beijing and Shanghai.
On May 2, 2011, Schwartz bought a three-bedroom condo in Las Vegas for $583,500, according to the Clark County assessor. The high-rise is near the Las Vegas Country Club.
Since then, he said he has purchased a place in Mesquite inside the district boundaries.
DANNY TARKANIAN
The Republican is in the real estate business, which means he carries the most debt.
He and his wife, Amy, reported liabilities of between $6.1 million and $30.25 million on mortgages taken out on three properties.
The largest mortgage, between $5 million and $25 million, was taken out in March 2006 on a property at 7220 Cimarron Road with Nevada State Bank. He also has a $1 million to $5 million mortgage, dating from July 2008, with StanCorp on 7260 Cimarron Road. StanCorp also holds a mortgage between $100,000 and $250,000 on a property in Clovis, Calif.
Tarkanian also lists a disputed liability with La Jolla Bank of San Diego. He doesn't provide the amount, but it involves a $14.5 million loan his family-owned Vegas Diamond Properties LLC took out in 2007 for a real estate deal gone bad. The matter is tied up in court.
Tarkanian, through his JAMD LLC company, owns six of seven parcels that comprise the Cimarron Medical Campus. Those properties have a total taxable value of under $10.2 million, according to the Clark County assessor. Also through JAMD, Tarkanian sold the seventh parcel to Vanderbilt Investment Group for $1.1 million in February 2010, according to county records.
Tarkanian and his wife reported assets between $296,000 and $890,000, held mostly in individual retirement accounts. They reported unearned income between $3 and $600 from those holdings.
Tarkanian reported earning $1,918 as president of the Tarkanian Basketball Academy through April 5 when he filed his financial disclosure statement. He earned $12,479 from the organization in 2011. He did not report any income as manager of TARK LLC, JAMD or Vegas Diamond Properties LLC.
Amy Tarkanian reported no earned income in 2011.
The candidate financial statement does not list Tarkanian's home. Clark County assessor records show the Tarkanians bought a six-bedroom home in Las Vegas in June 2005 for $810,000. It has a total taxable value of $319,131 for 2012-2013, having lost value like many in Southern Nevada.
BARBARA CEGAVSKE
The Republican state senator and her husband, Tim, have been struggling economically. He's now working, but had been unemployed for two years after the slot route operator was laid off.
Cegavske reported earning $10,679 in 2011 from her legislative service. Tim Cegavske got $16,400 in unemployment compensation last year and $15,250 in 2010 as well.
The couple also earned $1,290 in rent paid by Elizabeth Halseth, a former state senator who resigned, for their three-bedroom townhouse on the north shore of Lake Tahoe. The Cegavskes valued the property, which they purchased in 1989 for $87,500, at between $250,000 and $500,000.
The only other asset she reported was her vested interest in a state pension.
The couple reported liabilities of between $30,000 and $45,000 on three credit cards.
Unreported was their home in Las Vegas, purchased in 1988 for $205,000. It's total taxable value for 2012-2013 is $258,480, according to the Clark County assessor.
STEVEN HORSFORD
The Democratic state Senate majority leader and his wife are both earning salaries.
Last year, Horsford made $151,618 as chief executive officer of the Culinary Training Academy. He had made $25,100 through March 12 of this year when he filed his financial disclosure report.
He also reported a legislative income of $17,091 last year and $293 so far this year.
Sonya Horsford, an educator, earned $92,962 last year from the Nevada university system Board of Regents and $12,062 so far this year, according to their financial disclosure statement.
The couple reported a net wealth between $35,000 and $350,000, which is held in about 20 financial vehicles comprised mostly of mutual and money market funds. They reported unearned income of between $400 and $5,800 on those investments.
The couple reported no liabilities.
Not listed on their report is a home the couple bought in 2005 for $482,475, according to public records. The Clark County assessor listed its taxable value at $257,814 for 2012-13.
KEN WEGNER
Wegner, a Republican who has run for Congress several times, reported no income last year.
The disabled Army veteran also reported jointly holding a college bank account worth between $15,000 and $50,000 with his spouse and a dependent child.
Wegner's report was similar to one he filed as a candidate in 2008, when he was the GOP nominee who lost to U.S. Rep. Shelley Berkley, D-Nev. That report also showed no earned income. It didn't indicate a banking account but listed a life insurance policy valued at between $15,000 and $50,000.
Not included in the report is the four-bedroom home Wegner bought in Las Vegas for $357,983 in 2004. The home has a total taxable value of $257,580 for 2012-13, according to assessor records.
Stephens Washington Bureau reporter Peter Urban contributed to this report.