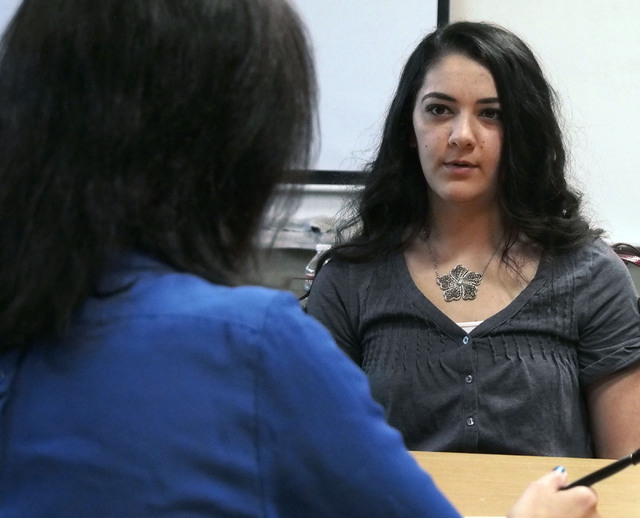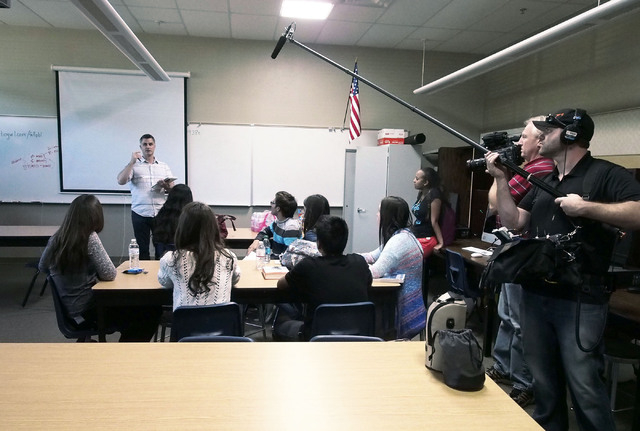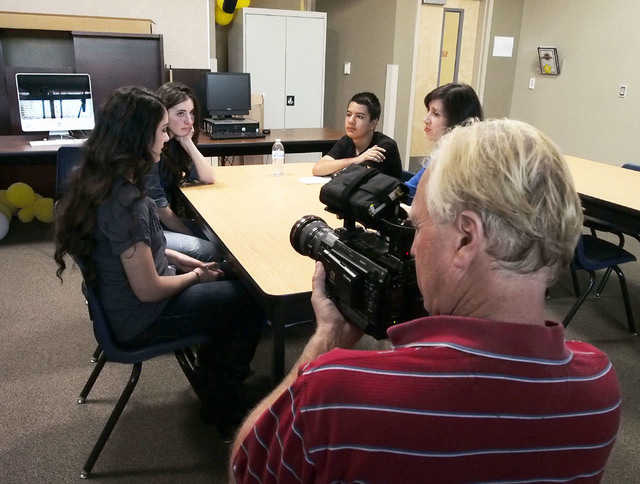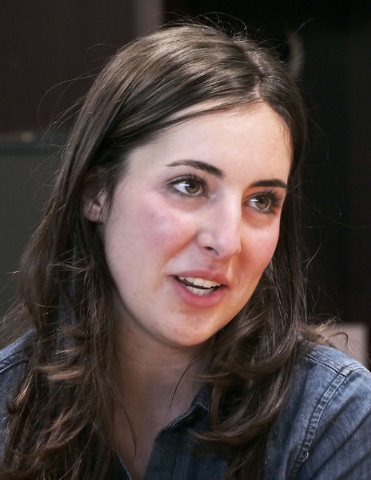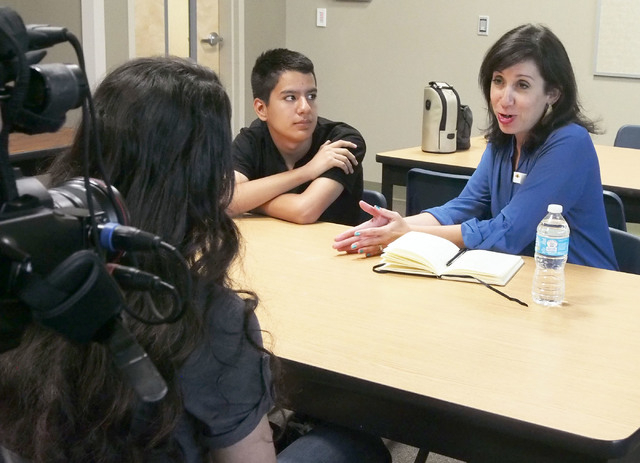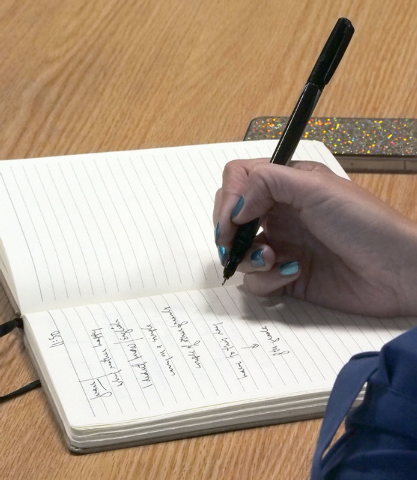 She wouldn't even allow herself to drink water freely. Just a sip and three almonds before karate.
She would faint halfway through practice, but that didn't change a thing, said Madison Santoli, describing the year when she lost a third of her body weight.
Her year in fourth grade.
It was years ago, but the memories are vivid, things like the feel of her mother's tears landing on her calves as she rubbed her back when Santoli was in bed, too weak to go to school.
She remembers her brother and sister staying at Mandalay Bay for three days when her dad stayed at home with her, making every food she loved, or used to love. He laid it all out before her, including Swedish Fish and Watermelon Sour Patch candies. He sat for hours until she finally sliced a piece of steak. She chewed it, but then spit it into a napkin.
"My dad just broke down and cried," said Santoli, now a senior at West Career and Technical Academy, describing her self-destructive anorexia in detail few have heard.
She is about to share her story with the world.
A camera crew from the USA Network arrived at the school Tuesday to film her and eight other WCTA students as they prepare to tell their personal stories of not fitting in, being bullied, standing up to intolerance or being the bully themselves. The students spent an hour every day for a week with storytelling instructors from The Moth, a New York-based nonprofit devoted to personal storytelling.
"Our job is not to tell your story but let you tell it yourself," said lead instructor Kate Tellers the first day, as students spun their stories off the cuff to strangers.
Her job: Guide the students in distilling their stories to a few minutes of focused, moving material, which they will present in a school assembly Wednesday and also film for the 11th installment of USA Network's "Characters Unite" Storytelling Tour using students. Their stories will then appear on www.charactersunite.com.
Traveling to schools in 11 cities, from New Orleans in 2010 to Denver and now Las Vegas, Tellers has been lead instructor every step of the way.
WCTA student Juan Garcia speaks of his first day in kindergarten — his mother taking photos of him, proud they have left Mexico to provide him a better life, his excitement. And then the teacher began to speak.
"I don't know a word she's saying," he said. "I can't speak this language."
Other students take advantage of that to make him do things he shouldn't. But one boy teaches him to read using a "Star Wars: Empire Strikes Back" picture book.
"I still have it to this day."
It's no coincidence the storytelling training started during Nevada's Week of Respect, created in 2011 by state law­makers in the same state Senate bill cracking down on public school bullying.
The state has long required schools to report suspensions or expulsions for violence, weapons and drugs. But the 2011 law mandated that all districts report bullying incidents, including cyber bullying through cellphones and the Internet that results in suspensions or expulsions. School staff also must report all bullying incidents — witnessed or rumored — to school principals. Principals must investigate each one.
Clark County School District, which has about 315,000 students, suspended or expelled 1,736 students for bullying or intimidation in 2012-13, up from 1,584 in 2011-12.
But few bullying incidents result in such stiff penalties, said Brandon Moeller, assistant director of the district's Equity and Diversity Department. In September 2011, the district also created an online site for anyone to submit a suspected bullying incident. The report is sent to the school principal and district.
That creates a system the district uses to hold students and schools accountable.
"It assures 100 percent of the cases are investigated," said Moeller during training session for educators about bullying. It was held on Oct. 1 at Texas Station. "There are no excuses."
Principals have to start investigating complaints within 10 days and report their findings, he said.
The district received 1,801 bullying reports from September 2011 to September 2012. Investigations found 67 percent of the complaints to be valid. Middle schools accounted for almost as many incidents as elementary schools and high schools combined. The results for 2012-13 are still being compiled.
Most of the invalidated reports weren't false but were cases of people labeling an incident as bullying when it is not. It could just be an isolated instance, and that isn't bullying.
"Everybody wants to say it's a bullying issue," Moeller said.
Though elementary schools receive the fewest complaints, anti-bullying efforts need to be a focus as early as possible, Bozarth Elementary School Principal Rodney Saunders said.
"We have to intervene early," take threats seriously and children saying they're going to kill themselves or someone else. Saunders' counselor has done four suicide referrals this school year for Bozarth students.
"I want to go to sleep with a clear conscience," Saunders said.
Santoli, always a perfectionist, even when young in karate and competitive figure skating, remembers the first time she consciously decided not to eat though she was hungry. She remembers other students teasing her for being scrawny. Her reaction to not eat didn't make sense, she knows.
"I just loved having that control. But I was out of control."
Contact reporter Trevon Milliard at tmilliard@reviewjournal.com or 702-383-0279.