October 15, 2015 - 5:36 pm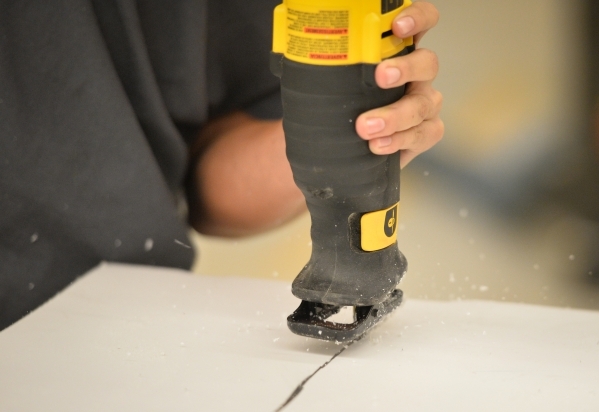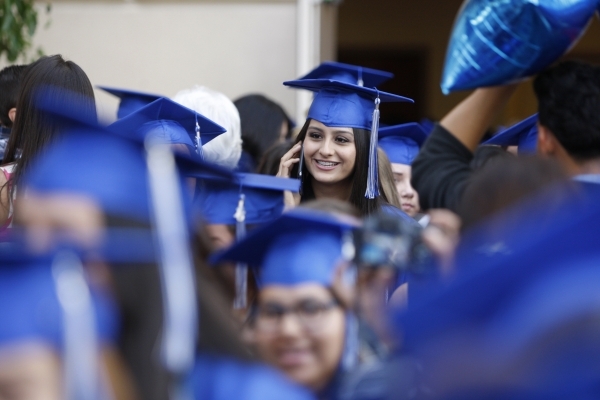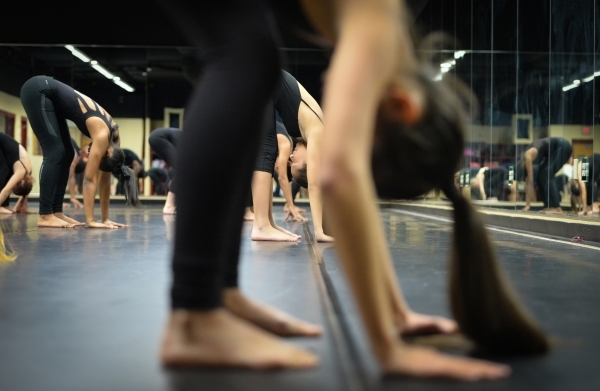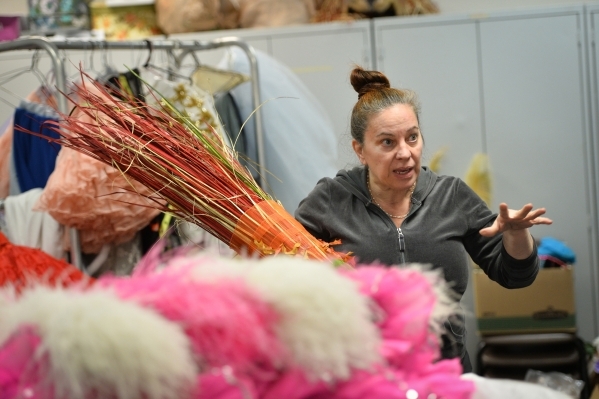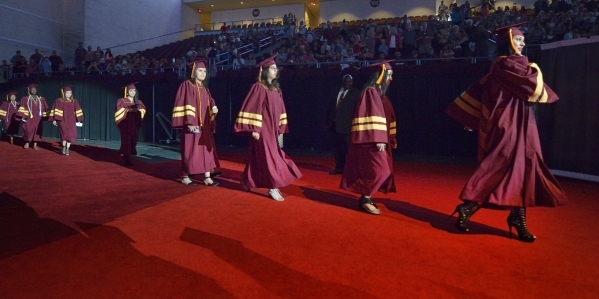 Before students broke for lunch Thursday at Del Sol High School, three math teachers and a data specialist met in an empty classroom as part of a new approach to raise graduation rates at the southeast valley campus.
The data specialist, one of three learning strategists hired in the past two years, trains teachers on how to monitor attendance rates, test scores and grade distribution in each of their classes. The teachers then use those statistics to identify which students may not successfully complete a course or will struggle to pass a state-mandated proficiency exam.
For all students with a grade lower than C, Principal Greg Misel requires teachers to call parents and help get them back on track long before their expected graduation date.
"I don't hate it," said Christina Tulley, a math instructor at the campus on Patrick Lane and Pecos Road. "If you want to make a true impact and actually help those students, you have to put in the time.
"It's for the kids, their future and their education," she added. "So, yeah, it's time-consuming, but it works."
In fact, Del Sol, recently renamed the Del Sol Academy of the Performing Arts, is one of nine high schools in the Clark County School District to show double-digit growth in their graduation rates since 2013.
Preliminary numbers released from the state on Thursday show graduation rates at Del Sol rose from 59.2 percent for the class of 2013 to 72.1 percent this year. Similar gains were made at West Prep Academy and Cimarron-Memorial, Clark, Indian Springs, Mojave, Sandy Valley, Spring Valley and Sunrise Mountain high schools.
For the class of 2015, six high schools reported graduation rates of 100 percent — the most in any year, according to the district — including Veterans Tribute Career & Technical Academy, all three College of Southern Nevada high schools and Indian Springs and Sandy Valley high schools in rural Clark County.
Overall, the district posted a preliminary graduation rate of 72.1 percent this year, with 16,921 students receiving diplomas. That's higher than the statewide average of 70.9 for the 2014-15 school year and up from the local graduation rate of 70.9 percent last year, when 16,604 students graduated.
"Obviously we're showing progress as a district, but we know we have a long way to go to ensure that we graduate all kids," said Mike Barton, chief student achievement officer for the district.
Last year, Superintendent Pat Skorkowsky committed the district to reaching a graduation rate of 82 percent for the class of 2019, which just entered Clark County high schools as freshmen this year.
"That goal is definitely within our sight," Barton said. "We envision keeping this trajectory, and that's because some of the intervention we have at the (school) site.
"The real important work happens at the school level where people work on Saturdays, do after-school tutoring and really ensure that kids get what they need."
The district saw nearly across-the-board gains at its six turnaround high schools, where principals have more flexibility with budget and staffing decisions to increase student achievement within three years. Only Chaparral High School, with a graduation rate of 65.65 percent, reported a decline.
District officials noted Chaparral, near Flamingo Road and U.S. Highway 95, received a new principal for the 2014-15 school year.
Across the district, 24 of 56 high school campuses reported a drop in their graduation rate from last year.
For the nearly 28 percent of the class of 2015 who didn't graduate, Barton said the district will continue to work with them.
"The major theme in all of this is we don't give up," he said. "We have many fifth-year seniors who will come to our campuses and enroll here. The reality is we won't get credit for them graduating, but really that's not why we're here.
"The philosophy we have in the Clark County School District is it may take more than four years to graduate a student, and we're OK with that," Barton added. "We'll take you back and support you."
Not counting an adult education and shuttered online program, the district's sharpest decline in graduation rates was at Bonanza High School. That campus, near Charleston and Rainbow boulevards, reported a graduation rate of 72.1 percent, down from 77.9 percent last year.
Statewide, the Nevada Department of Education reported student enrollment increased more than 1.6 percentage points, from 451,730 in 2013-14 to 459,095 in 2014-15. Over the same time period, the number of credit-deficient high school students decreased from 17,897 to 15,510.
The state on Thursday made 2014-15 accountability reports available for all public schools at nevadareportcard.com.
Contact Neal Morton at nmorton@reviewjournal.com or 702-383-0279. Find him on Twitter: @nealtmorton