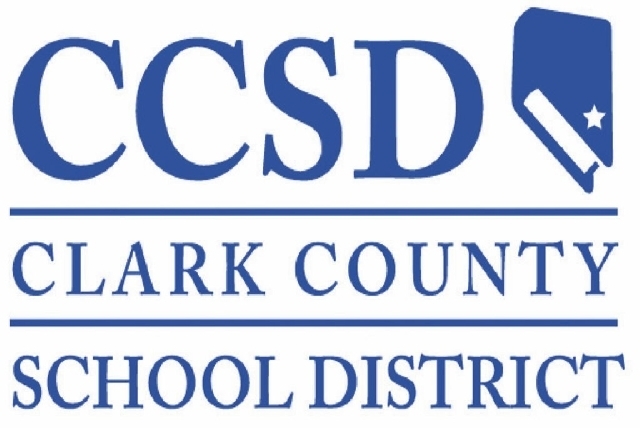 The Clark County School Board has yet to decide whether it will ask voters in November for a 10-year extension of a 1998 increase of the property tax rate, but school district staff is calling it a bad idea.
"The question will be buried or ignored," said Clark County School District Chief Financial Officer Jim McIntosh, noting that all of the questions planned or rumored for the 2014 ballot would compete for the public's attention. That includes a business margins tax proposal to provide another funding source for Nevada schools, which is definitely appearing on the ballot and would compete with the district's request.
McIntosh revealed at Thursday's Bond Oversight Committee meeting that he and other department heads are advising the School Board to postpone the question until the 2016 election.
The bond initiative, whether requested in 2014 or 2016, would extend the tax increase from the district's 1998 bond. That 10-year school-construction plan raised property taxes by 55 cents per $100 of assessed valuation and is still in effect because the district continues to pay off debt accrued under the 1998 bond.
But voter approval would allow the district to extend the tax increase for another 10 years and bond against it, generating an estimated $1.3 billion if approved in 2014 and $2.1 billion if approved in 2016. That is on top of the revenue generated by a separate 75 cents per $100 of assessed valuation now earmarked for school maintenance and operation in Clark County.
The county's average property tax rate is now $3.06 per $100 of assessed valuation.
Although district officials recommend waiting, "there's a definite need to move forward this year," said McIntosh who was joined by Director of Demographics and Zoning Rick Baldwin. Baldwin painted a grim picture of the next few years without bond funding for school improvements and construction.
The district has nearly 16,000 more elementary school students than seats in its permanent facilities, relying on a fleet of portable classrooms at its 217 elementary campuses. It's getting worse by the day, Baldwin said.
Elementary schools have been crowded for years and are, on average, 16 percent over capacity this year. But Baldwin revealed Thursday that average enrollment at the district's 49 high schools also might exceed average capacity for the first time by next fall.
"The growth is coming back, which is terrifying when you look at our student capacity," Baldwin said.
Elementary school enrollments have increased by 2,000 students since the start of the academic year. In the attendance area of Bozarth Elementary School alone, about 400 new students are expected in the next few years, he said. With more than 1,100 students, the school near Grand Teton Drive and Hualapai Way is already a third over its capacity and uses eight portable classrooms.
"Those are some serious numbers there," Baldwin said.
Waiting to propose a 10-year bond in 2016 would mean no new schools until 2021, officials have said.
In the meantime, the district would have to buy more portable classrooms, put more students on year-round schedules and rezone schools.
Despite the need, district officials and School Board members are wary of going back to voters after the 2-1 defeat of their ballot question in 2012 requesting to raise the property tax by 21 cents per $100 of assessed valuation, generating an estimated $669 million over six years.
"We kind of got clobbered," said School Board Vice President Linda Young on Thursday. "People are not convinced, even now, that we're in a crisis."
Contact reporter Trevon Milliard at tmilliard@reviewjournal.com or 702-383-0279.