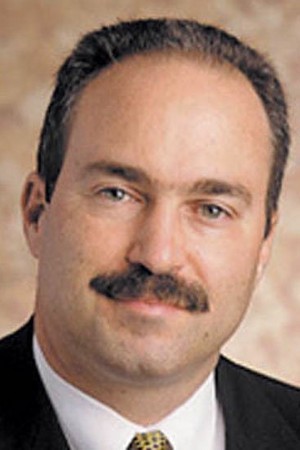 "Face to Face" is doing an about-face. And Las Vegas One seems headed for a fade-out.
"Face to Face, with Jon Ralston," the local interview program for nearly nine years on Las Vegas One, will shift to KVBC-TV, Channel 3 and gain a statewide audience, airing at 4 p.m. weekdays starting Jan. 4. Channel 3's owner, Sunbelt Communications, also will air "Face to Face" on sister stations KRNV-TV, Channel 4 in Reno and KENV-TV, Channel 10 in Elko, bolstering its rebranding as "Nevada's Information Network."
Another Las Vegas One program, "In Business Las Vegas," also leaves the shrinking cable outlet, joining Channel 3 at 12:30 p.m. Fridays starting Jan. 15. On Channel 3, "In Business" will reunite co-hosts Dana Gentry and Jeff Gillan, the latter now Channel 3's assistant news director.
These moves complete a trio of departures from Las Vegas One of programs produced or co-produced by the Greenspun Corp., following the October cancellation of Emmy-winning newscast "NewsONE at 9," anchored by Gillan.
That leaves the cable station only simulcasts and rebroadcasts of KLAS-TV, Channel 8's news as local programming. The channel is co-owned by Greenspun, Channel 8 and Cox Cable.
Asked whether they will continue their involvement with Las Vegas One, Greenspun Chairman Brian Greenspun said: "The honest answer is I don't know. I think Las Vegas One has served the community well over the last 11 years or so, but the community has not taken to Las Vegas One the way the three of us had hoped they would when we started."
Greenspun praised the relocations of "Face to "Face" and "In Business" to Channel 3 as an opportunity to expand their audience.
He acknowledged "it does take off two of the fleshier parts of the lineup, but that doesn't relieve us of our commitment to Las Vegas One."
Greenspun says station officials will meet over the next few weeks and "decide what kind of programming we will have. … My crystal ball stopped working a year and a half ago."
The Greenspun-Sunbelt partnership includes a recently debuted 10 p.m. weeknight newscast on KTUD-TV, Channel 25/Cox Cable 14, which is majority-owned by Greenspun.
"Face to Face" is not expected to air any further fresh shows on Las Vegas One. Ralston is taking the final two weeks of the year off.
"It's a tremendous opportunity," Ralston said. "A lot more reach, a lot more issues we can delve into. We can take what we've been doing for almost nine years now to the next level."
The switch reunites Ralston with Bob Stoldal, former news chief at Channel 8 and Las Vegas One, and now Channel 3's news director.
"I love Bob Stoldal. He's my mentor in TV journalism, and he is probably the best journalist I've ever known," Ralston said."Knowing Bob, he's got 3,000 ideas, so I don't know what's going to happen with the program. I'll find out Jan. 4."
Ralston will contribute to Channel 3's regular newscasts, as he did on Channel 8, and will continue writing columns for the Las Vegas Sun and the newspaper edition of In Business Las Vegas, as well as his electronic newsletter.
Stoldal said there may be minor tinkering in the show's structure, but he doesn't plan major changes for "Face to Face," featuring Ralston's dogged questioning of political and civic leaders.
"Fundamentally, Jon gets the big interviews," Stoldal said. "This is the first of several important steps as we develop the statewide news network and will be a significant element during the election season. You're going to see us as more of a watchdog on state government than ever before."
Sunbelt owner Jim Rogers said the Ralston/"In Business" acquisitions "give us access to the Greenspun Media and all that means. This gives us a competitive edge. … Nobody can do statewide coverage like we can."
Contact reporter Steve Bornfeld at sbornfeld@reviewjournal.com or 702-383-0256.