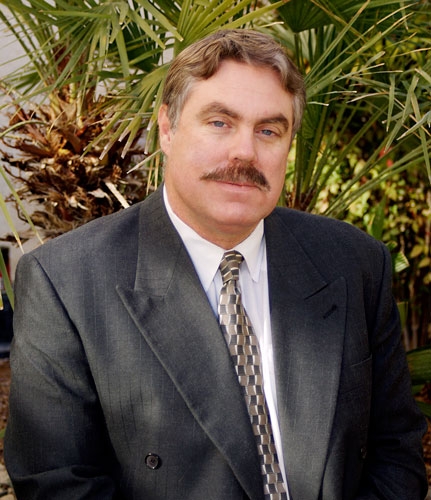 The deputy prosecutor who refiled criminal charges against a Nye County sheriff's detective on Monday said he was pressured into it despite his own misgivings, according to the latest court documents in the bizarre case.
In a motion filed Tuesday, Detective David Boruchowitz said Deputy District Attorney Robert Bettinger apologized to him for signing off on the more than two dozen charges, many of them felonies.
The motion said that Bettinger was "in tears" when he told Boruchowitz that District Attorney Bob Beckett told him to sign the criminal complaint "over his objection."
The account of their exchange is included in Boruchowitz's new motion seeking dismissal of the two criminal complaints against him.
In a separate court filing earlier Tuesday, Bettinger submitted an unusual affidavit explaining that he signed the two complaints "upon the request of the district attorney." The word request is underlined in the document.
The deputy prosecutor goes on to write that he would have liked to see the case handled "by an attorney under the special prosecutor, if it was to be done."
Bettinger could not be reached for comment. A message left for Beckett was not returned.
The second batch of charges against Boruchowitz was filed late Monday afternoon, roughly nine hours after Pahrump Justice of the Peace Tina Brisebill struck down the first criminal complaint against the detective.
Brisebill ruled Beckett lacked the authority to name the special prosecutor who filed it.
Las Vegas attorney C. Conrad Claus submitted 25 charges against Boruchowitz on Thursday, the same day Beckett appointed him.
Boruchowitz faces 27 counts in all, including assault, kidnapping and false arrest. The charges paint him as rogue cop who has been using his badge to wage an election-year campaign of harassment and intimidation against Beckett and two candidates running against incumbent Nye County Sheriff Tony DeMeo.
On May 5, Boruchowitz helped arrest the district attorney on more than 40 counts, including embezzlement, in connection with a bank account that Beckett's office managed for more than a decade.
Beckett has not been formally charged. An outside lawyer for Nye County is drafting a court request for a special prosecutor to review the allegations against the district attorney.
Boruchowitz was booked but never jailed on the charges filed against him last week. He has not been arrested or booked on the second set of charges.
He remains on duty with the sheriff's office.
Brisebill, meanwhile, is seeking to have Boruchowitz's case assigned to another justice of the peace who is not so familiar with the players involved.
Brisebill said whichever "conflict judge" ends up with the case will have to decide whether to throw out the new charges or order the detective to be booked for a second time.
Contact reporter Henry Brean at hbrean@review journal.com or 702-383-0350.