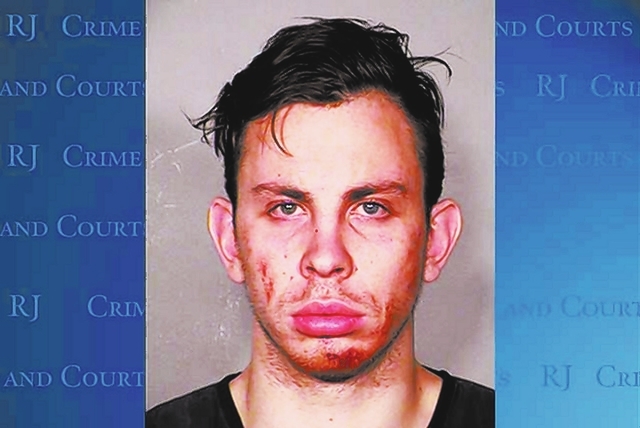 Clark County prosecutors have dropped the case against a 22-year-old Latvian man arrested earlier this week on a murder charge in the death of a man in a South Point hotel room.
Matejs Balodis had told Las Vegas police he was acting in self-defense during a fight with Sherman Dale Lamb, that resulted in Lamb's death.
Defense lawyer Richard Schonfeld said, this "is a great example of the successful operation of our justice system."
Further investigation independently verified Balodis' version of what happened, said defense lawyer Robert Langford.
According to a police report, Balodis told police he was an exchange student from Denmark currently studying in Texas. He said he met Lamb in Las Vegas after his layover flight to New York was canceled. Balodis was eventually headed to Europe for the holidays, he said.
Lamb helped Balodis get a hotel room at South Point, he told police. But eventually Balodis said he discovered Lamb wanted his money and bank pin. The pair began fighting and Balodis hit Lamb several times in the face and head, the report said.
Balodis called police after Lamb "passed out." He died at a local hospital.
Balodis was expected to be released from Clark County Detention Center later Thursday.
Contact reporter Francis McCabe at fmccabe@review journal.com or 702-380-1039.