Chef heard ruckus during Bellagio heist
December 19, 2010 - 12:00 am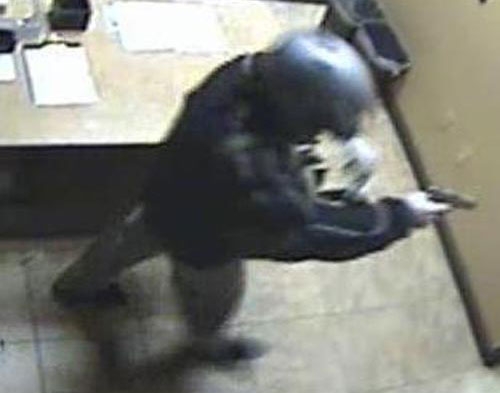 Celebrity chef Jose Andres was close enough to the $1.5 million Bellagio chip robbery that he heard the commotion.
Andres told Vegas Confidential he didn't see the armed robbery but he heard someone yelling "Get down! Get down!" as patrons hit the floor during the brazen 4 a.m. heist Tuesday.
A man wearing a motorcycle helmet and a leather jacket rushed up to a craps table, brandished a handgun and demanded money.
After receiving the haul of gambling chips, in denominations from $100 to $25,000, he ran through the casino to the north valet area where he had parked a late-model black sport motorcycle. He was seen driving away on West Flamingo, according to reports.
Andres, best known as a food pioneer who popularized tapas or small-plate dining, was in the Bellagio with friends. A judge on Bravo's hit series "Top Chef," he was in town for the opening of his Spanish restaurant Jaleo at The Cosmopolitan of Las Vegas.
The robber may end up with a nice chip collection but not much else, other than a nomination for the Dumbest Felons Club. It's doubtful he can cash in the casino chips anywhere but Bellagio and that might be a case of leaping out of the frying pan and into the fire.
In the pantheon of amateur crooks, history won't be kind to our Zero Chip Nada Bandit.
LOST IN TRANSLATION
With so many journalists showing up these days to do the obligatory Sin City-on-the-rocks angle, a local business representative thought she had fielded every question on the subject.
Then an Italian journo recently brought up a jarring example of the city's economic woes: "There are people lined up around the block, pawning their goods so they can eat, and I've seen this," he said emphatically.
After taking a deep breath, the business rep realized the journalist had misinterpreted a daily phenomenon.
He had witnessed the scene outside the Gold and Silver Pawn on Las Vegas Boulevard, where hordes of fans of the History Channel's wildly popular reality show "Pawn Stars" arrive with keepsakes and hopes of making a cameo on their favorite TV show.
THE SCENE AND HEARD
Luxor headliner Criss Angel has a holiday surprise up his sleeve. We hear he's involved in a donation worth $1 million to the Make-A-Wish Foundation. Look for the announcement this week. …
Happy holidays, dear readers. We're back in Lincoln, Neb., for our annual Christmas break. We'll return to our regular schedule on Dec. 30.
SIGHTINGS
Kid Rock, performing a surprise concert Friday night at the Rocks Lounge at Red Rock Resort . In the audience: supermodel Cindy Crawford and her husband, Rande Gerber, who formerly owned Cherry nightclub at Red Rock. … ESPN talk-show host Colin Cowherd, former sports director at KVBC-TV, Channel 3 (now KSNV), dining at Pasta Shop Ristorante & Art Gallery on Friday. At another table: Rep.-elect Joe Heck. … Shawn Stockman of Boyz II Men, with his wife, two 7-year-old sons and baby daughter, Saturday at Shark Reef (Mandalay Bay) .
THE PUNCH LINE
"We'll be right back after this message from Poligrip" — From David Letterman's Top Ten Things Overheard During Larry King's Final Show
Norm Clarke can be reached at (702) 383-0244 or norm@reviewjournal.com. Find additional sightings and more online at www.normclarke.com.