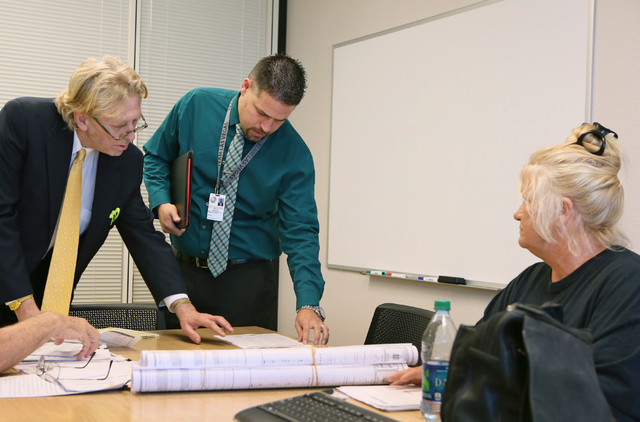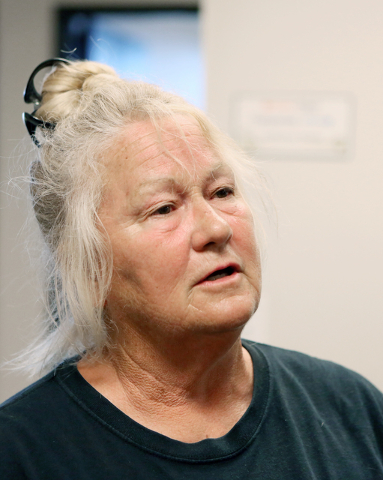 Slowly, quietly, the city of Las Vegas is eating away Clark County's borders.
City Council members on Wednesday defiantly adopted a controversial ordinance that will enable the city to continue carrying out hundreds of long-planned annexations of parcels situated on "islands" of unincorporated county territory situated mainly in northwest Las Vegas.
They signed off on the takeover of around two dozen such parcels late last year and approved eight additional proposals this week. They have not yet scheduled hearings for more than 200 similar annexations.
The newly minted ordinance — which was passed without comment from council members — attempts to blunt the impact of Senate Bill 481, a county-backed bill that virtually nullifies the city's claim to over 100 acres of unincorporated property between Centennial Parkway and West Oakey Boulevard.
The move doesn't seem to have earned Las Vegas a lot of friends among county residents, at least one of whom has threatened to sue the city, depending on how officials handle a sewer request she submitted hours before the ordinance was adopted.
Sharon Linsenbardt, a longtime county resident and owner of an animal shelter near North Tenaya Way and Grand Teton Drive, said she has spent more than a decade trying to tie into the city sewer system.
Now that SB481 is on the books, Linsenbardt figures she can finally do so without having to accept the city annexation that would have accompanied past sewer hookups. Her attorney, former City Councilman Matthew Callister, agrees.
Callister said any attempts to deny the 68-year-old's latest sewer services request would constitute a "direct assault on state law" — one he'd be happy to challenge in court.
"We're going to see if they don't do what the law says," Callister said of the city. "This is a tempest in a teapot. It shouldn't happen, but I think it's endemic of a larger problem with city-county relationships.
"Which is unfortunate. They need to go about doing the business of the people's business, instead of quarreling in these turf wars."
Councilman Steve Ross, a longtime backer of Las Vegas' approach to annexations, was surprised to hear the ordinance could provoke legal action.