Clan was bigger-than-life and so was Darwin Lamb
January 28, 2016 - 6:56 pm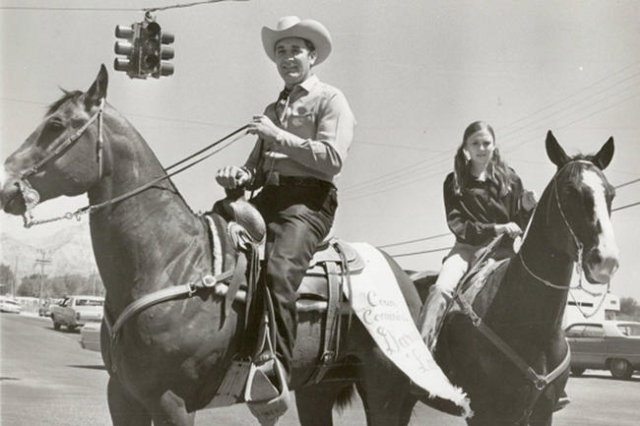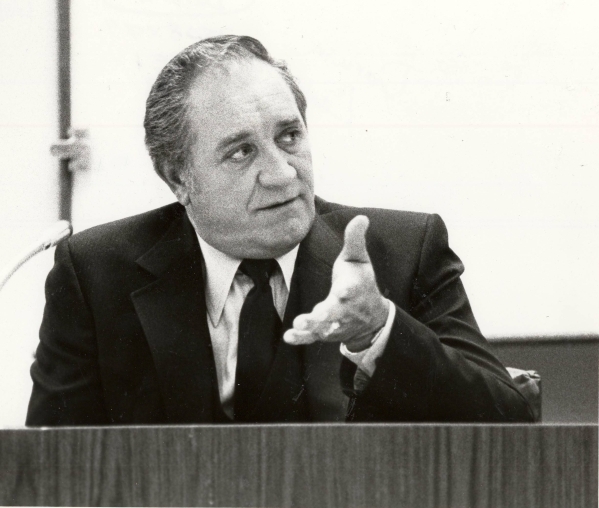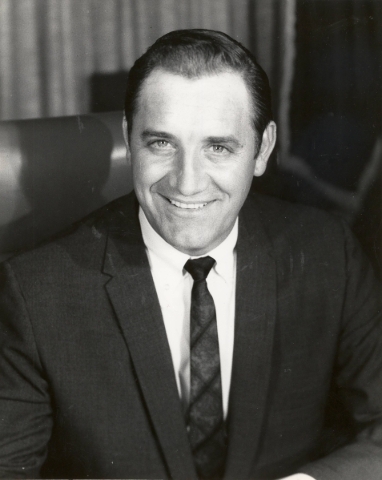 Darwin Lamb, a colorful member of a legendary Southern Nevada family whose long life's wide-ranging interests included acting, singing, ranching, off-road racing and politics, died Sunday at his home in Cedar City, Utah, of age-related medical issues. He was 83.
Born April 20, 1932, in Alamo, Lamb moved to Las Vegas at age 10 following the death of his father in a 1939 horse accident. He was elected to the Clark County Commission in 1964 and re-elected two years later. In his spare time, he ran an alarm company and landed small roles in several big-screen movies and television shows.
But he's probably best known as a member of the Lamb family and the brother of former Clark County Sheriff Ralph Lamb and one-time state Senate powerhouse Floyd Lamb.
"He was just a big man all together," Lamb's biographer Carol Bellhouse said Thursday. "He was tall. He was imposing. He was well-spoken. He was intelligent. He was tough as nails, and he had a heart of gold."
He participated with Bellhouse in the 2013 publication of "Vegas Dynasty: The Story of Darwin Lamb," an entertaining account of his family and his own forays into the world of acting and politics.
Although he was well-known as Darwin W. Lamb, his given name was Dard after a ranch hand named Dard Bruno. That middle name had a curious origin, too.
"They all thought the 'W' stood for 'William,' but it's just 'W,'" Lamb recalled to his biographer. "There are already so many Williams in the family — my grandfather, my father, my brother — that my parents just gave me the initial."
Friends and family members knew Darwin as one of the more colorful members of the family. A gifted storyteller, he regaled friends and acquaintances with many tales of his hard-scrabble youth in Alamo and his travels and cinematic exploits with everyone from Clint Eastwood and Gene Hackman to Jason Robards and Willie Nelson.
"He told me that his one regret in life was not following up with the movies," Bellhouse recalled.
Through the years, Lamb owned restaurants in Nevada and Utah, car washes, sang country-western music on stage and produced his own album, won scores of buckles and ribbons as an amateur and professional rodeo cowboy, and raced off-road in the Mint 400.
Former Mint official Norm Johnson recalled Lamb as an affable booster of the popular desert race.
"I first met Darwin in 1967 when I was working for the Mint Hotel as its public relations director," Johnson recalled in a blog post. "At that time he was a member of the Clark County Commission, and I was working on an idea I had for an off-road race. I knew he was a cowboy and that he probably would be the 'Go-to-Guy' to help me, should I need permits for the race, etc. Oh, the name of the race? "The Del Webb Mint 400 Off-Road Rally."
Lamb is survived by his wife, Mavourneen, daughter Marion Lamb, sons Tom and Ocey, three grandchildren and two great grandchildren. A celebration of his life is set for Sunday at noon at Rusty's Ranch House in Cedar City. A Southern Nevada memorial is pending.
Other Lamb brothers were more famous, and at times infamous, but Darwin Lamb was ever a keeper of the remarkable family's legend.
His book enthuses, "The Lambs were the Kennedys of Vegas, movers and shakers in a town cutting its teeth on wealth and power. When Bill Lamb was killed in a horse wreck in 1939, his eleven children climbed from tragedy to dominance. Often on horseback and always ready for a good story or a good fight, they were the most powerful family in Las Vegas for five decades."
And if that sounds like a stretch, you should have heard Darwin Lamb tell the clan's amazing story.
— John L. Smith's column appears Sunday, Tuesday, Wednesday, Friday, and Saturday. Contact him at jsmith@reviewjournal.com, or 702 383-0295. On Twitter: @jlnevadasmith