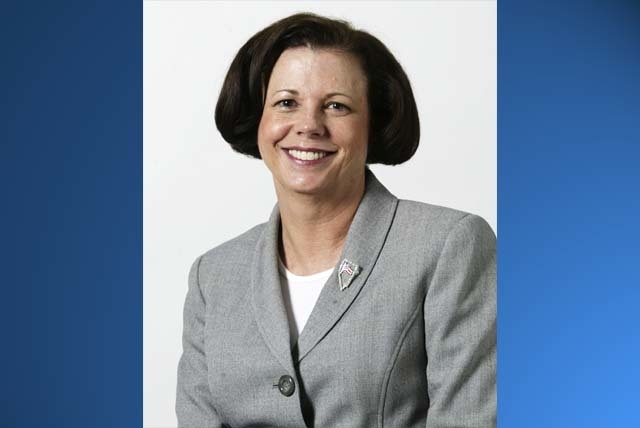 Clark County Clerk Diana Alba has withdrawn as a candidate for re-election.
Alba, who had filed as a candidate for the Democratic primary on March 3, said Friday on her public Facebook page that the "tipping point" came on March 9, when a family member was hospitalized.
Alba, who was appointed by commissioners to the post in 2009 and was elected clerk in 2010, said she will serve the remainder of her four-year term.
"After careful consideration I have decided not to seek re-election," Alba wrote in her post. "This has not been an easy decision, but my family and I are facing a situation that will require a great deal of my time and attention. The tipping point came on March 9, when a family member entered the hospital."
She said it has been an "honor and privilege" to serve as the clerk.
"I would like to thank everyone who has supported me throughout my career, especially the citizens for giving me the opportunity to serve them," Alba said.
She also expressed confidence that the office has drawn strong candidates in the election that will determine her successor.
"Because I care about the future of the Clerk's Office, I did not want to withdraw until there was at least one strong candidate on the ballot," she said. "The afternoon of Friday, March 14, two good Democrats filed for the office and I felt comfortable withdrawing and leaving the race to those individuals who remained on the ballot."
She added: "Personally, I will be supporting LYNN GOYA. She has the education and professional experience, but more importantly the management and people skills, necessary to run the Clerk's Office in an efficient and effective manner."
Goya and Louis DeSalvio are seeking the Democratic nomination. The winner of the Democratic primaries will face Republican candidate William Hols, who is seeking the GOP nod unopposed.
Goya runs a business called Goya Media, and does freelance writing, social media nonprofit consulting and grant writing.
"I hope to build on what she's done," Goya said.
Goya, who lives in Boulder City, is a 20-year resident of the valley.
"I think it's very important that the office is run efficiently and there's a cooperative relationship between the other county offices," she said.
DeSalvio, a resident of Las Vegas since 1986, is the assistant training director at the Laborers Local 872. He said that his current job, which involves grant writing and handling meeting minutes and agendas, gave him skills for the office.
In an interview Friday before Alba's announcement, DeSalvio said he was anticipating that Alba would endorse his opponent. DeSalvio said Alba "extended the olive branch" and showed him around the office.
"I think she's an awesome lady," DeSalvio said.
Alba started working in the clerk's office in 1985, working in various jobs in the office until 2000, when she became assistant county clerk.
Contact reporter Ben Botkin at bbotkin@reviewjournal.com or 702-405-9781. Follow him on Twitter @BenBotkin1.