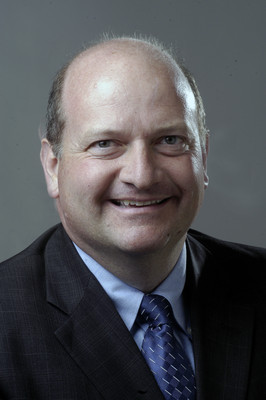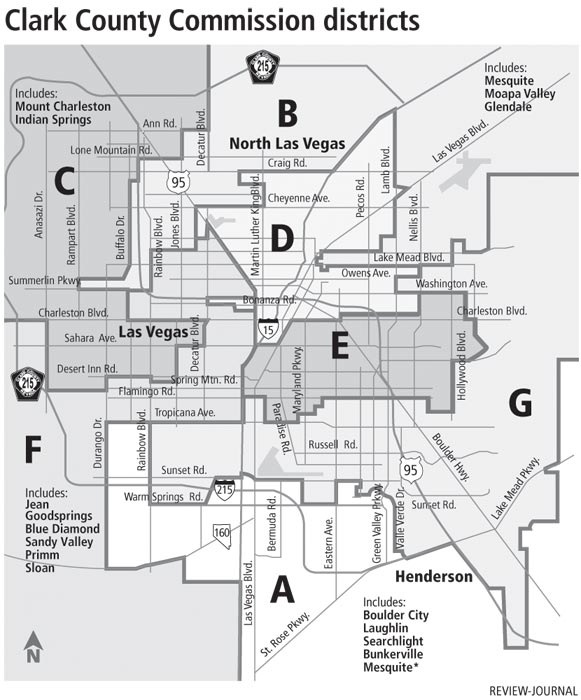 As Clark County's longest-serving commissioner prepares to leave office at year's end, the race is heating up between the contenders vying for the District A seat.
Regent Steve Sisolak, 54, a Democrat, has spent a half-million dollars on TV ads and is about to shell out another $80,000 to broadcast a message about what makes him the best person for the job.
Brian Scroggins, 45, a Republican, is working to separate himself ideologically from Sisolak by jumping on issues such as illegal immigration. He thinks it's crucial for his party to retain its two Republican seats and avoid Democrats taking total control of the seven-person board.
Scott Narter, 40, an Independent American, said he hasn't had time to fully develop a political platform, but thinks he is a viable alternative to the major-party candidates.
Sisolak and Scroggins have both said they wouldn't have run if 27-year incumbent Bruce Woodbury, a Republican, had been allowed to seek another term. The state Supreme Court ruled that the 12-year term limits passed by voters in 1996 applied to Woodbury.
Sisolak and Scroggins both tout their business backgrounds. Sisolak owns a direct-marketing firm and Scroggins has a sign company.
Sisolak said that as a university regent, he is involved with handling the state's $2 billion budget for higher education.
"I think I've proven I'm capable of stepping up to the job," Sisolak said. "I'm a successful businessperson who knows how to balance a budget. I know what it's like to make payroll."
If elected, he would try to stamp out small problems before they escalate into big ones, he said. Perhaps the starkest example is University Medical Center, whose financial woes ran amok before being addressed, he added.
Growth is creating bottlenecks at McCarran International Airport and in the area's transportation system that must be dealt with before they get out of hand, he said.
Sisolak said he would strive to make county government more open and accountable. In tough economic times, people want to know they are getting the most for their tax dollars, he said.
Sisolak questioned why Scroggins is listing education and illegal immigrants among his priorities when these issues are outside the commission's scope.
"I try to talk about issues that the County Commission has something to do with," Sisolak said.
But Scroggins contends that illegal immigrants use the county's hospital, schools and other services. Local law enforcement should get more funding to crack down on illegal immigrants and deport them, he said.
"The federal government hasn't done its job," Scroggins said. "So now we, as Clark County taxpayers, have to pick up the tab. We can't afford to do it anymore."
As for education, Scroggins said the county oversees school construction. To meet the demand for new schools, the county must streamline the review process, he said, and quit treating the Clark County School District as a developer.
He said the county should offer incentives to lure businesses to the area, including energy companies that would generate solar power.
Improving roads should be a priority, he said, because that's how you usher in tourists to boost the sagging economy.
"We need someone with common sense," Scroggins said. "Someone with business experience so we can weather the storm."
Narter agrees that the area's freeways and byways need upgrading. Merging lanes meld with exit lanes, he said, causing a conflict between drivers getting on the freeway with those getting off.
These lanes can be lengthened easily, he said, reducing drivers' stress and the risk of collisions.
Narter, who has informally studied law, said he also would like to delete unconstitutional codes from the books. He couldn't name specific codes that should be erased, but said he would ferret them out.
Narter said he is best suited for the job because he works a regular job, just as most voters do.
"I'm not a business owner, I'm not self-employed," Narter said. "I know what it's like to be an average American."
Contact reporter Scott Wyland at swyland@reviewjournal.com or 702-455-4519.
COUNTY COMMISSION DUTIES Seven Clark County commissioners are elected to four-year terms as policy-makers for unincorporated areas of the county. They approve the county's budget. The County Commission serves as the board of directors for the Las Vegas Valley Water District and the boards for University Medical Center, Clark County Liquor and Gaming Licensing, the Clark County Water Reclamation District, the Big Bend Water District, the Kyle Canyon Water District and the Mount Charleston Fire Protection District. Commissioners are paid $71,126 per year , plus, after four years of service, longevity pay of 2 percent for each year they have served. REVIEW-JOURNAL