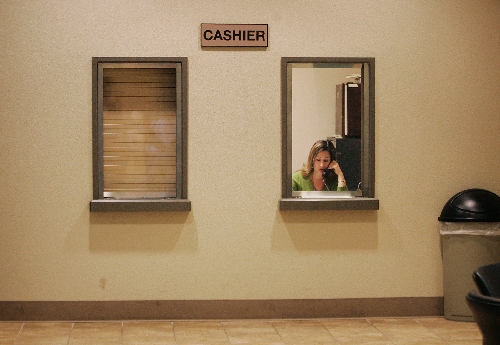 Patient records at University Medical Center are going electronic.
The Clark County Commission on Tuesday approved a $31.1 million electronic medical records system that is expected to streamline patient information and billing records into an online database.
The upgraded system will bring the county-run hospital in line with technology used nationwide and with federal mandates that require physicians and hospitals to move to electronic health records by 2015.
Brian Brannman, UMC's chief executive officer, said the electronic database would allow for security measures to protect sensitive patient information.
The system allows for an audit trail, and unauthorized viewers would be locked out.
Patient visits, vitals, prescriptions and other information will be made available to physicians, nurses, pharmacists and billing staff, among other authorized viewers.
That information can be cross-referenced in the database so patients aren't subjected to harmful drug reactions if they have more than one prescription.
It also can catch billing errors.
Patients in the system are tracked by assigned medical record numbers rather than their Social Security number. Should a patient's Social Security number appear in the record, the database would mask that information.
"This puts us where we need to be to practice 21st century medicine," Brannman said. "I think it's going to be a great benefit for our patients. It's going to be a huge relief for our staff once we get through the labor pains of birthing this thing. It's going to be a difficult process. It's very complex and will change people's day-to-day work habits, but at the end of the day everybody wins."
The County Commission also approved about $2 million in associated costs for IT network infrastructure upgrades, travel costs and project management fees.
George Stevens, the county's chief financial officer, said funding for the project will come from a $25 million fund initially set aside in 2006 for the electronic medical record transition and additional federal funding.
Once the system is up and running, it should save the county between $5 million and $10 million annually, a conservative estimate, Brannman said.
It will take a minimum of two years to implement the system.
UMC officials have said the hospital provides $250 million in uncompensated care annually and generates as much revenue as it can before requesting the commission's help financially.
The hospital posted an annual operating loss of more than $70 million this year for the third straight year.
Contact reporter Kristi Jourdan at kjourdan@reviewjournal.com or 702-455-4519.