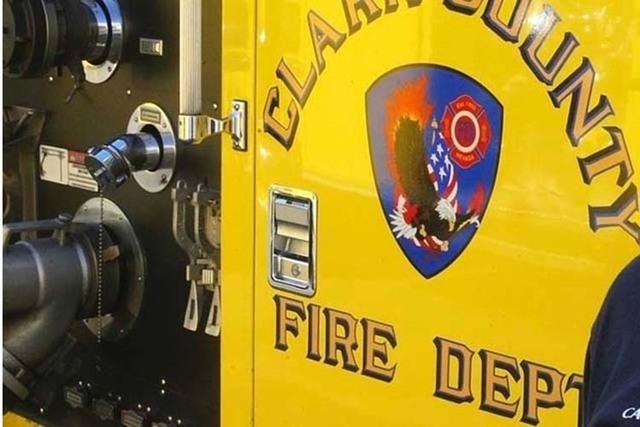 Clark County firefighters will get a 1.5 percent cost-of-living pay increase under an agreement reached between county management and the firefighters' union.
The County Commission unanimously approved the increase on Tuesday.
Firefighters haven't received cost-of-living increases since 2009, county officials said. It is effective for the fiscal year, which started July 1. Merit pay increases have continued during that time for eligible firefighters.
The county's three-year pact with the International Association of Firefighters Local 1908 had agreed that the cost-of-living increases would be opened up for bargaining in the final year of their three-year agreement, which started in 2012. The first two years didn't have any increases. That practice is because economic conditions are more difficult to forecast further into the future.
No other parts of the contract were up for negotiations. The changes don't have any other types of pay increases or benefits. Commission Chairman Steve Sisolak said it's fair deal for both sides and noted that firefighters have made had higher raises in the past compared to the 1.5 percent, he said.
The firefighters' union has said the agreement is fair.
The estimated cost of the wage increase is $1.75 million for the fiscal year. The wage increase applies to 707 firefighter jobs. The county and the union will negotiate the full contract in 2015.
The 1.5 percent raise is similar to the increase Las Vegas police officers received through the Police Protective Association's contract with the Metropolitan Police Department. Henderson firefighters recently agreed to a lump-sum payment of 2 percent of their pay and continue to receive merit increases. Henderson firefighters haven't received any cost-of-living increases since 2009.
Contact Ben Botkin at bbotkin@reviewjournal.com or 702-387-2904. Find him on Twitter: @BenBotkin1.