Collision with North Las Vegas fire truck injures woman
October 27, 2015 - 6:14 pm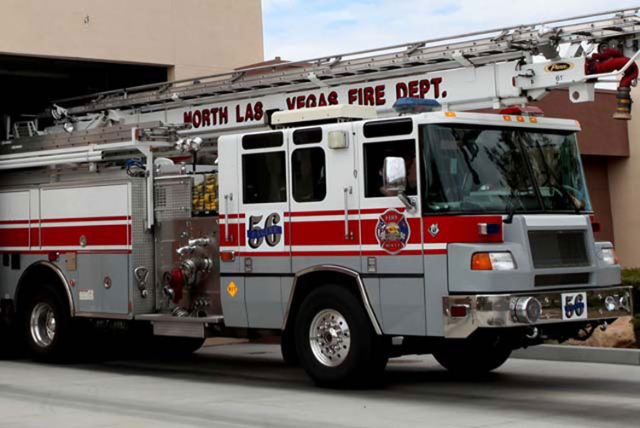 A collision between a North Las Vegas fire truck and a truck that ran a red light Tuesday morning has been blamed on the truck driver's texting, the fire department said.
The accident happened at 9:11 a.m. at Ann Road and Allen Lane, fire Capt. Cedric Williams said in a news release. The fire truck was responding to an emergency call with lights and siren and had the green light as it approached the intersection, he said.
A red dual-cab truck driven by a woman Williams did not identify ran a red light and entered the intersection, where it was hit by the fire truck. The fire truck then went out of control and hit a tree and the wall around a yard, he said.
The driver, who was cited for texting while driving and other violations, was taken to University Medical Center with unknown injuries, Williams said. No firefighters were injured and no estimate of damage to the city-owned fire truck was given.
Contact Ricardo Torres at rtorres@reviewjournal.com and 702-383-0381. Find him on Twitter: @rickytwrites