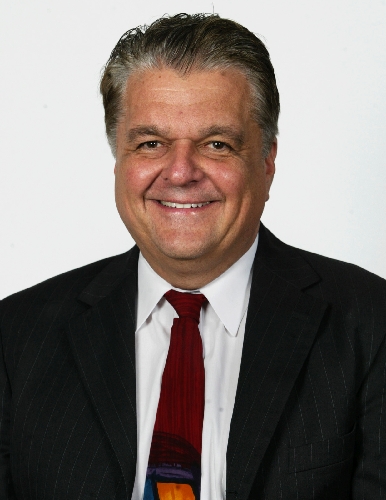 Coroner's inquests into police shootings are flawed and should be changed to regain the public's trust, several Clark County commissioners said Friday.
Commissioner Steve Sisolak said he watched hours of the televised hearings of the inquest in the Erik Scott shooting and became concerned about what he saw.
The proceedings were at times skewed because witnesses made statements about Scott that in a regular court would be challenged by opposing counsel, Sisolak said.
Sisolak scheduled a discussion for the Oct. 5 commission meeting about forming a committee to explore changing how inquests are conducted. All of his fellow commissioners agree that the system could be improved.
"I've got some areas of concern," Sisolak said.
He said he decided to announce his proposal before Scott's inquest is over to avoid looking as though he were commenting on the verdict.
Sisolak thinks both the victim's family and officers should have attorneys asking questions in front of a jury. Evidence should be made available immediately upon discovery to attorneys on both sides, Sisolak said.
Also, legal or financial aid should be given to a victim's loved ones who are too poor to afford an attorney, he said.
Under the current process, family members and attorneys must submit written questions that are vetted by the presiding judge. A prosecutor asks officers and witnesses questions with no rebuttals or cross-examination by other attorneys.
Prosecutors contend that even though a jury passes judgment, an inquest is a fact-finding session; if it's made adversarial like a trial, police officers might not testify.
Commissioner Rory Reid said those arguments were longtime tactics for blocking reforms.
"I think the process is broken," Reid said. "I think it has become a kangaroo court. Trevon Cole was another example of this."
Reid was referring to the unarmed 21-year-old man whom police fatally shot in his apartment during a night-time drug raid. As it does in almost every inquest, the jury ruled Cole's shooting was justified.
Sisolak's proposed committee wouldn't be the first to delve into coroner's inquests. Several years ago, a panel was created for the same purpose and had diverse members, such as the American Civil Liberties Union, police representatives, the district attorney's office and the National Association for the Advancement of Colored People.
Commissioners adopted two of the panel's recommendations: having a justice of the peace preside instead of a "hearing master," and allowing any attorney with an interest in the case to submit questions.
However, they rejected the proposal to let the victim's family ask questions in open court. Some commissioners now say they would be open to letting the family or its attorney participate in hearings.
"I wouldn't oppose having an attorney represent a family," Commissioner Susan Brager said. "Commissioner Sisolak was one keystroke ahead of the rest of us. (If) he hadn't proposed this (committee), I would have."
Maggie McLetchie, an ACLU attorney, said without representation for the victims, the process becomes skewed and can't lead to the truth.
"They (prosecutors) have unfettered power, and it must be checked," McLetchie said.
In the Seattle area, family members participate in inquests and that doesn't lead to police officers refusing to testify, she said.
But a police union official disagreed with critics demanding changes.
"I don't think the system is broken," said Chris Collins, executive director of the Police Protective Association.
Collins insists that if lawyers are allowed to badger people on the stand, officers won't testify. And no matter how many changes are made, the ACLU won't be satisfied, he said.
Commissioner Lawrence Weekly, who couldn't be reached for comment Friday has said that poor minorities have fallen victim to inquests that he called flawed and biased.
Commissioners Tom Collins and Larry Brown say the county should look at how inquests might be improved, but were cautious about pointing to specifics. "The driving purpose behind it is to build public confidence and trust," Brown said.
Collins said people should remember that an inquest is not a pre-trial hearing. "As long as we're reasonable, I have no problem with looking into it more," Collins said. "If it (the inquest) becomes too involved, you're replacing what the judicial system is already doing."
Contact reporter Scott Wyland at swyland@reviewjournal.com or 702-455-4519.