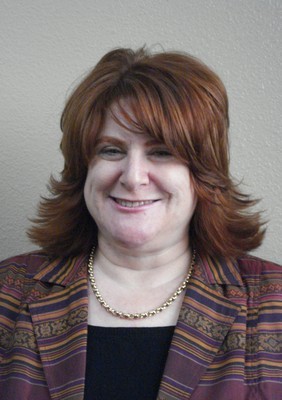 Ellen Spiegel, a community activist and business consultant, plans to run against Assemblyman Bob Beers, R-Henderson.
Spiegel, a Democrat, said she's running for office for the first time because the problems facing Nevada can only be solved with creative, hardworking representation in Carson City.
"Through my business work and community work I've been able to really make a difference. Now, I'm kicking it up a notch," Spiegel said Friday.
Spiegel, 45, moved to Henderson from southern California seven years ago. Her business, Strategems Consulting, advises insurers and large employers on worker's compensation and other areas.
A graduate of Cornell University, Spiegel is president of the Henderson Democratic Club, a board member of the Green Valley Ranch Community Association and active in the Temple Midbar Kodesh synagogue. Her supporters include Henderson City Council members Andy Hafen and Gerri Schroder and the Republican president of her homeowners' organization.
Beers, who is often confused with the state senator with the same name, was elected to his first term in 2006 with 51 percent of the vote, dogged by suspicion that voters thought they were electing someone else.
Republicans have the advantage in voter registration in District 21. As of Monday, there were 9,888 active registered Republicans, 42 percent of the district's voters, and 9,321 Democrats, 39 percent.
Spiegel said she didn't see that as a problem for her candidacy. "I'm out there in the community working to improve the community and make it a better place to live in a nonpartisan way," she said. "I have support from people from all parties, including Republicans and nonpartisans. People say to me, 'Ellen, it doesn't matter what party you're with, because I know you're going to get stuff done.'"
She said her priorities as a legislator would be improving education and health care, and criticized Beers for voting against expanding full-day kindergarten.
Beers said he voted that way because he didn't think it was the right solution to Nevada's education woes or a fiscally responsible use of scarce education dollars.
A substitute teacher in the Clark County School District and a freelance graphic designer who writes and illustrates children's books, Beers, 56, said he was confident his constituents would re-elect him because "I kept all the promises I made to them. I promised them that I would listen to their concerns."
Beers said having been through one legislative session, he had learned the ropes and would be better positioned than a newcomer to get things done. He said he didn't author any legislation that passed in 2007, but was "involved in the negotiations."
He said he would work to improve education in ways that work without raising taxes. "We need some programs that quite frankly help to teach parents how to be parents," he said. "We also need to gear the curriculum so that it captures the attention of the students."