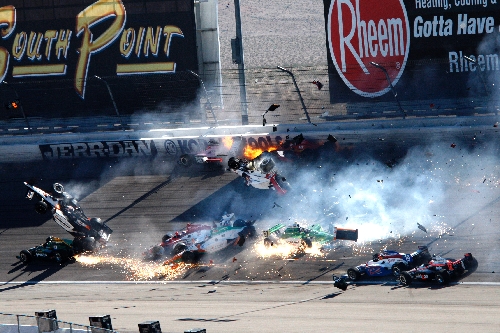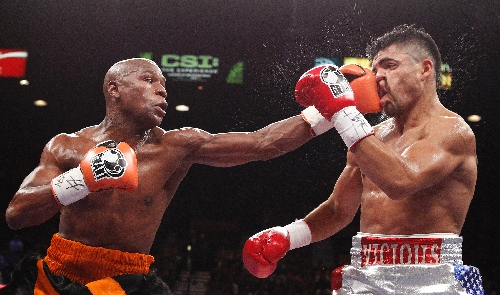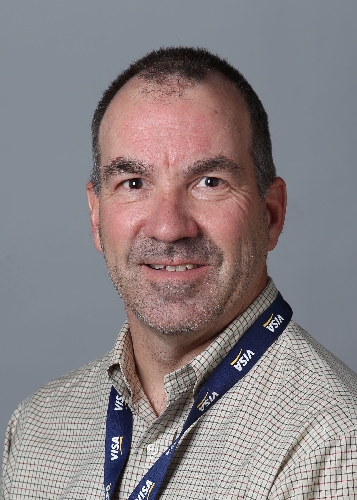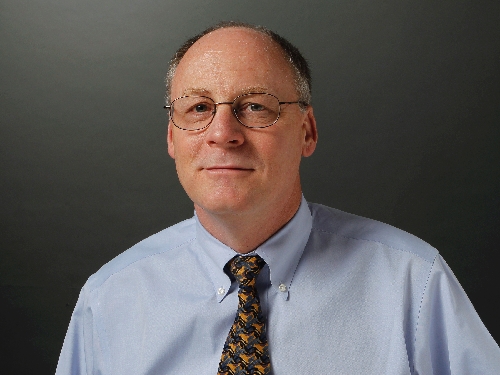 The Las Vegas Review-Journal has received a number of honors recently, including first-place awards for editorial writing and headline writing in the Best of the West 2012 journalism contest.
Best of the West is a contest for newspapers, magazines and news websites in Alaska, Arizona, California, Colorado, Hawaii, Idaho, Montana, Nevada, New Mexico, Oregon, Texas, Utah, Washington and Wyoming. It receives about 1,500 entries each year.
Glenn Cook won first place for his editorial "RTC bus contract goes round and round," criticizing the extended process of negotiating the Las Vegas public transit agreement.
"This piece begins with an adaptation of a childhood ditty, the kind of approach that can often go awry," the judge wrote. "But Glenn Cook is creative and clever enough to pull it off. He then switches gears, explaining in plain English a somewhat complicated set of circumstances. The rare combination of creativity and clarity makes it a winner."
George Riggle took first place for headline writing with a package of headlines, including "Loving sports fan can be rah deal" on Xazmin Garza's column about her football-loving fiancé and "Sultan of smack Harper simply being 18-year-old" on a column about the outcry over hitter Bryce Harper, who blew a kiss at the pitcher after blasting a home run.
"All of the headlines in the entry from George Riggle of the Las Vegas Review-Journal are spot-on for their tone," the judge wrote. "He shows a great talent for using words in clever ways that add depth to his headlines. In no case does he sacrifice accuracy or accessibility for his wordplay."
"Loyal readers of the Review-Journal know the talents and skills of our staff," said Managing Editor Charles Zobell. "Our primary concern is to be the most dependable source of information in Southern Nevada, but it adds to our satisfaction when our peers recognize our efforts."
Matthew Crowley took second place in his circulation category in the American Copy Editors Society's 2011 national headline contest. Newspapers with circulations between 160,001 and 240,000 fell into this category.
Judges made the following comments on Crowley's work: "Crowley clearly has fun writing headlines, and that translates into fun for the reader. The last-minute suspense of 'Tick, tick, tick, tick … tax' was very effective, as was his literary twist with 'Bags packed, engines hum, ready turkeys, here we come.'"
Crowley finished first in the same circulation bracket in 2007.
Several Review-Journal staffers received an honorable mention for the series "Deadly Force: When Las Vegas Police Shoot, and Kill" in the American Bar Association's 2012 Silver Gavel Awards for Media and the Arts.
Those honored were staff writers Lawrence Mower and Brian Haynes, special correspondent Alan Maimon, photographer John Locher and project editor James Wright.
The Silver Gavel Awards recognize outstanding work that fosters the American public's understanding of law and the legal system.
Three first-place awards, including one for advertising excellence, went to the Review-Journal in the California Newspaper Publishers Association's Better Newspapers Contest 2011.
The contest recognizes the achievements of the best newspaper professionals in California and Nevada. More than 3,000 entries are received each year.
Jessica Ebelhar won first place in the news photo category, and Justin Lau won first place for best house ad/advertising campaign.
The Review-Journal also took second place for best website.
Review-Journal staffers received several other awards in the Best of the West contest.
Third-place honors went to Editorial Page Editor John Kerr for editorial writing, sports columnist Ron Kantowski for special topic column writing and Locher for sports photography.
In the general interest column writing category, John L. Smith tied for third place.
Videos by Locher and Justin Yurkanin have been nominated for Emmy Awards by the National Academy of Television Arts and Sciences, Pacific Southwest Chapter.
Contact reporter Carri Geer Thevenot at cgeer@reviewjournal.com or 702-384-8710.