Coroner identifies who died after Saturday night shooting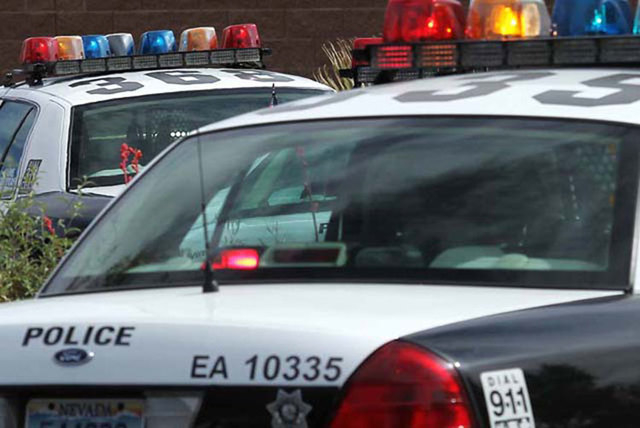 A man who was found shot in a parking lot Saturday night and later died has been identified by the Clark Country coroner's office as 25-year-old Eric Ruis.
Las Vegas police responded to a call of reported gunshots about 8:40 p.m. in the 6900 block of Appleton Drive, near East Carey Avenue and North Hollywood Boulevard. According to Las Vegas police, Ruis was involved in an argument with several people in the area before he was found and transported to University Medical Center. Ruis died of a gunshot wound to the left abdomen.
Police said no suspects have been identified and the motive for the shooting remains unknown.
This marks the 22nd homicide investigation by Metro for the year. Anyone with information can contact Las Vegas police at 702-828-3521 or Crime Stoppers at 702-385-5555 or www.crimestoppersofnv.com.
Contact reporter Cassandra Taloma at ctaloma@reviewjournal.com or 702-383-0381.