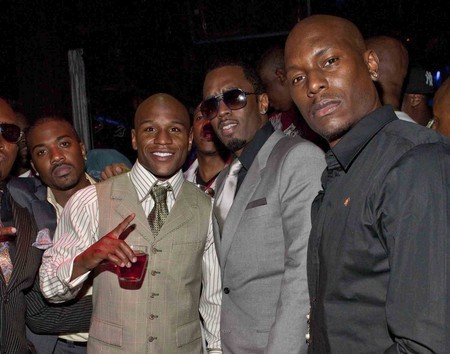 If Paula Abdul got her wish, she'd be dancing on "Dancing with the Stars," and not just judging. But since she was such a choreographer, she could teach the show's pro dancers a thing or two, claims "Dancing" dancer Tony Dovolani.
"She always wants to be on the show, but I think she's too much of a dancer. Our show is about taking somebody who doesn't know how to dance," Dovolani says.
The new season of "Dancing" starts tonight. Dovolani is trying to whip former supermodel and current furniture entrepreneur Kathy Ireland into dancing shape.
Ireland and Dovolani were in Vegas over the weekend, and I asked if she has any background in dance whatsoever.
"No," she said.
"I'll second that!" he said.
"She told me she was clumsy and she's tone deaf," Dovolani says. "I started laughing when she told me this. She said, 'Why are you laughing?' I said, 'Well, the other choice is crying.'"
Ireland has to wear three-inch heels on "Dancing," but she tells me that despite modeling, she never learned to even walk in high heels, let alone spin on them on TV. She grew up barefoot on the beaches of Santa Barbara, Calif., and didn't do any heel-to-heel catwalking while modeling.
"I couldn't walk in them when I met Tony. He had to teach me how to walk," Ireland says and looks at him. "Tony has so much patience."
He smiles, hearing this. He declines to compare her to his other "Dancing" partners: "Access Hollywood's" Nancy O'Dell, talker Leeza Gibbons, country singer Sara Evans, actress Jane Seymour, actress Marissa Jaret Winokur, soap star Susan Lucci, wrestler Stacy Keibler and "The Bachelor's" Melissa Rycroft.
But he says Ireland's work ethic is "unbelievable." Her dance "personality" is "analytical driver," he says.
"She's very analytical. She breaks everything down. She's very goal-oriented. And she will not stop until she achieves that goal," he says. "And she's done an incredible job of listening."
"He's a world champion. I would be a fool not to listen," she says.
But, she says: "I hope I never have to have a dance-off with Paula Abdul."
TO BE ARNOLD'S SON
Arnold Schwarzenegger brought his son Patrick Arnold Schwarzenegger to Las Vegas for his 16th birthday, which was Friday. First, Old Man Schwarzenegger Twitter-linked to a video of himself wishing his boy a happy day, saying, "You're 16 years old, and you're a true stud." Then came the Vegas experience, including a Saturday dinner at Strip House steakhouse, and going to Las Vegan Floyd Mayweather's big win at MGM on Saturday.
ON THE TOWN
At Mayweather's bout: Sly Stallone, Mike Tyson, Michael Bay, Jeremy Piven, Anna Paquin, Kim Kardashian, New Mexico Gov. Bill Richardson, Magic Johnson, George Lopez, D.L. Hughley, Damon Wayans, Holly Madison, Kid Cudi, rapper The Game, Bernard Hopkins, Oscar de la Hoya, Tommy Hearns, Winky Wright, Victor Ortiz, Shane Mosley, Fernando Vargas and Chad Dawson.
Mayweather followed his overwhelming victory by showing up at MGM's Studio 54 without a cut or anything resembling an injury. He hosted the post-party there with Diddy, Ray J and Tyrese, who sang "The Star-Spangled Banner" at the match.
Dining at Strip House steakhouse Saturday separately: Samantha Ronson (Lindsay Lohan's ex); Frank "The Big Hurt" Thomas; and poker pro and commentator Mike Sexton.
Chazz Palminteri went for breakfast at 4 a.m. Sunday morning at First Food & Bar at the Palazzo. Also Saturday night, rapper Kid Cudi hit the microphone for a CD-release party for "Man on the Moon: End of the Day," at club Tao, where Boston Celtic Paul "The Truth" Pierce danced with the crowd. Also there: footballer Ty Law, the Heat's Jermaine O'Neal, Palminteri, actor (and Goldie Hawn's son) Oliver Hudson and "Laguna Beach's" Stephen Colletti, who went to Lavo for Patron and Grey Goose drinks.
Eating together at Tao Asian Bistro earlier were Diddy with Michael Bay and Tyrese (they ordered kung pao chicken, kobe ribeye, lobster wontons and Ciroc, Riesling and Chardonnay). Some Wayans ate there separately.
After the fight, Paquin and her "True Blood" co-star and fiancé Stephen Moyer went to Tao Asian Bistro for drinks, sashimi and sushi, dumplings and lobster wontons.
Kid Cudi hung out on Tao Nightclub's balcony, then performed.
Def Leppard singer Joe Elliott joined Cheap Trick onstage at Saturday night's Hilton show for "Lucy in the Sky with Diamonds" and "All You Need Is Love."
Kid Rock played a private show Saturday night at the Hard Rock's Joint, then partied at Wasted Space, drinking Jim Beam with rapper Too Short and metal rocker Vinnie Paul, while Ivan Moody of Five Finger Death Punch sang Pantera covers.
Contact Doug Elfman at 702-383-0391 or e-mail him at delfman@reviewjournal.com. He also blogs at reviewjournal.com/elfman.