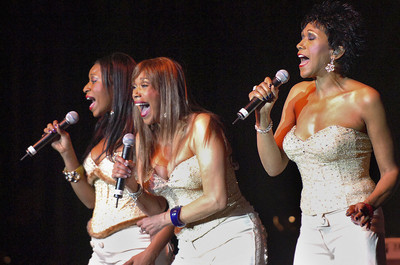 A Fry's Electronics executive who has been making headlines for embezzling more than $60 million to support his gambling habit isn't close to being the No. 1 deadbeat high roller.
Former Fry's vice president Ausaf Umar Siddiqui of Palo Alto, Calif., was fired last week after Clark County prosecutors said he has failed to pay casinos since 2001.
But the King of the Deadbeats, a source confirms, is a former Fortune 500 executive from Omaha, Neb., who blew through $116 million in two years and left a small mountain of unpaid markers up and down the Strip.
"I haven't seen anyone in his league," said a source familiar with the case.
The whale from landlocked Nebraska, who recently sold off a multimillion-dollar estate, owes Harrah's Entertainment more than $15 million and recently fired his Las Vegas attorneys when they couldn't settle the debt for half that.
Harrah's had issued a one-of-a-kind players card to the whale, who had to have permission to play from Harrah's honcho Gary Loveman, I'm told.
Meanwhile, local casinos continue to aggressively pursue a soaring number of deadbeats, including celebrities Joe Francis and Charles Barkley, who paid off big debts to Wynn Las Vegas under the threat of prosecution.
THE SCENE AND HEARD
Up in the air: Daredevil Robbie Knievel was such a mess when he showed up at The Mirage volcano relaunch earlier this month, we hear the powers-that-be want assurances he's going to be clear-headed for his New Year's Eve motorcycle jump over the roaring flames. …
When KVBC-TV, Channel 3 meteorologist John Fredericks pulled a Britney last week and had his head shaved, his version of the story was that he fell asleep during the haircut, woke up to find a "hatchet job" and had it all taken off. My Eye Spies at Supercuts at Rampart and Lake Mead boulevards have a different account: "He came in and said, 'Cut it all off.' Everyone around him said, 'Don't do it.'" When the hairstylist finished, Fredericks looked into the mirror and said, "That'll work," an eyewitness said. Fredericks' 12-year run at KVBC will end next month, it was announced last week, so he can pursue a book about his beloved golden lab Jordan, who died in August 2007.
SIGHTINGS
Rock singer Pink, at UFC 92 on Saturday at the MGM Grand Garden, her first major fighting event, UFC or championship boxing. Her father was a fighter, she said, and she learned Muay Thai, one of the martial arts. Also at the event: Greg and Mike Maddux, and Major Leaguers Michael Barrett and Shane Victorino, plus Sarah Larson, George Clooney's ex-girlfriend. … Josh Brolin, who has been receiving Oscar buzz for his portrayal of President George W. Bush in "W," and his wife, actress Diane Lane, dining Saturday at SW Steakhouse (Wynn) on their way to "O" (Bellagio). … Former UFC Champion Chuck Liddell, racing at Pole Position Raceway on Saturday afternoon. … The Pointer Sisters, Ruth Sayles, Anita Pointer and Issa Edwards-Pointer, spotted in the VIP section of Krave Nightclub after their Friday show at the Silverton. … Leyla Milani, model No. 13 on "Deal or No Deal," at LAX (Luxor) on Friday.
THE PUNCH LINE
"It's freezing cold today. It's so cold that Bernie Madoff is looking forward to burning in hell." – David Letterman
Norm Clarke can be reached at 383-0244 or norm@reviewjournal.com. Find additional sightings and more online at www.normclarke.com.