Democratic presidential candidates address raucous crowd at 'Battle Born/Battleground' — PHOTOS
January 6, 2016 - 11:15 pm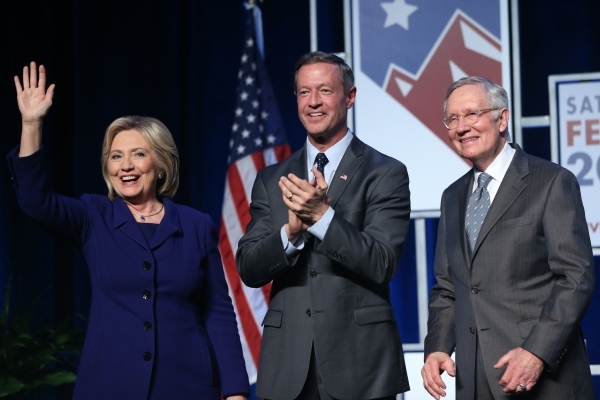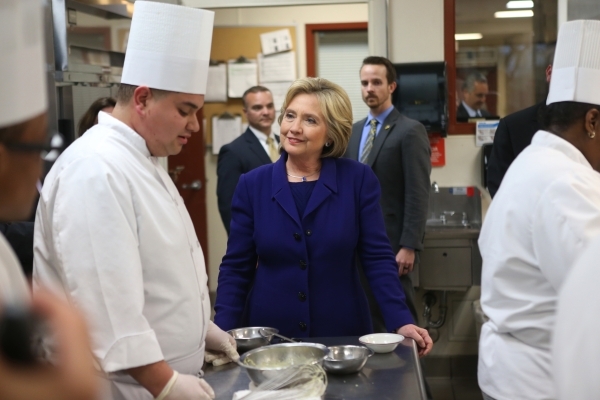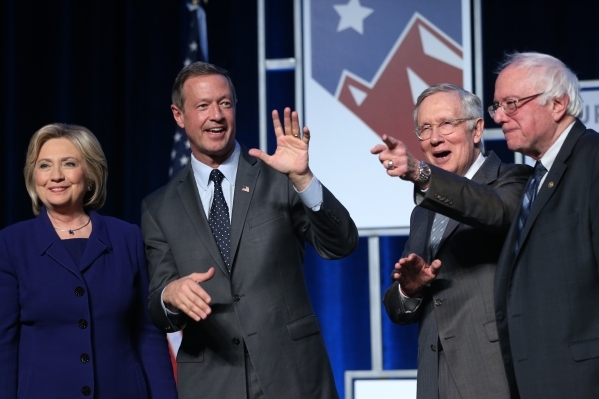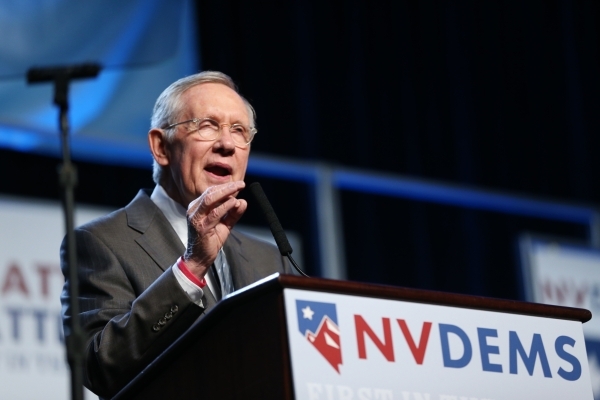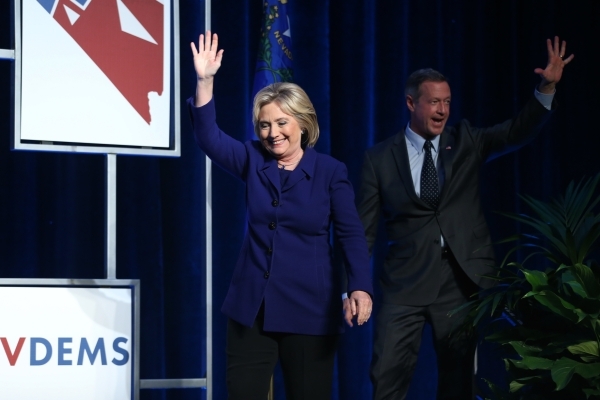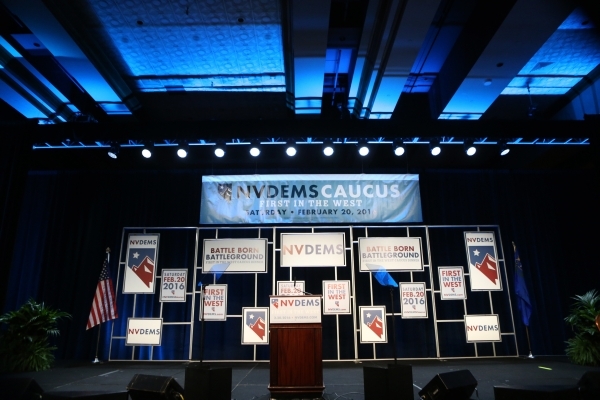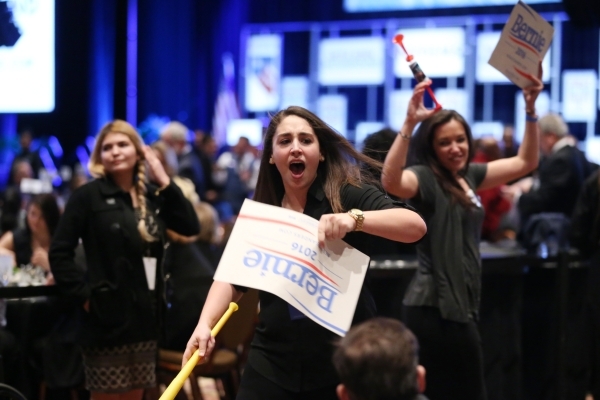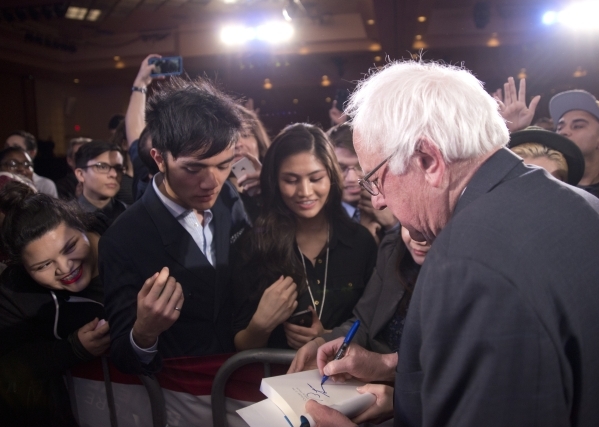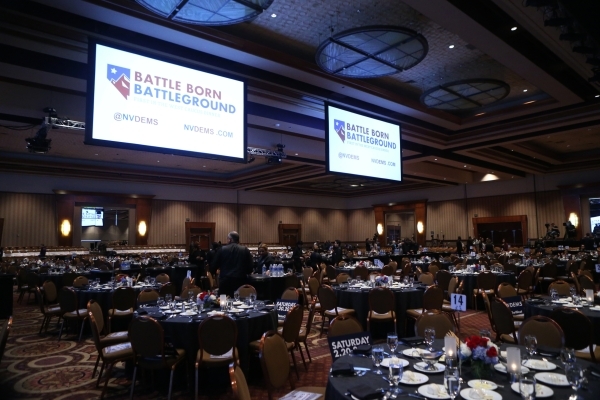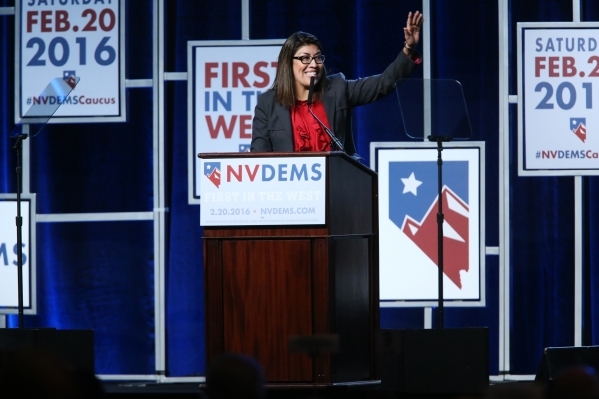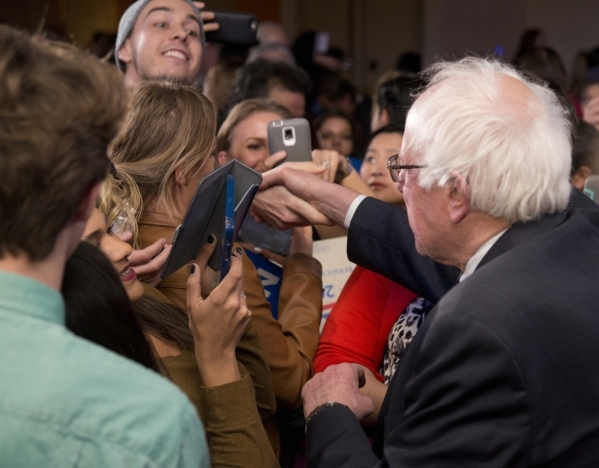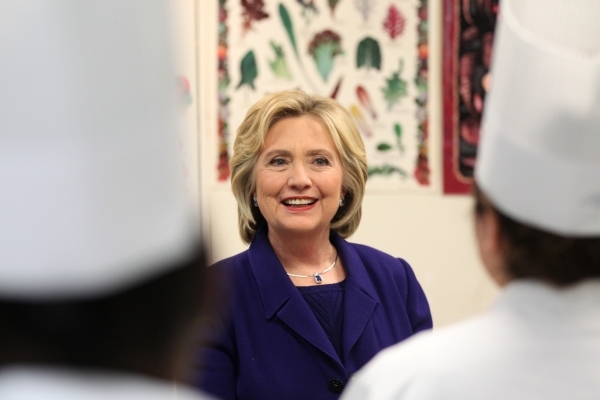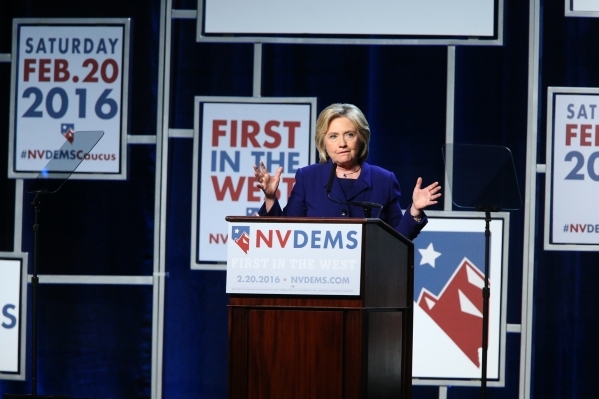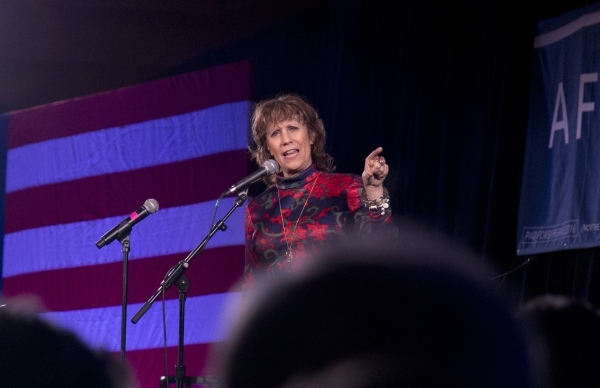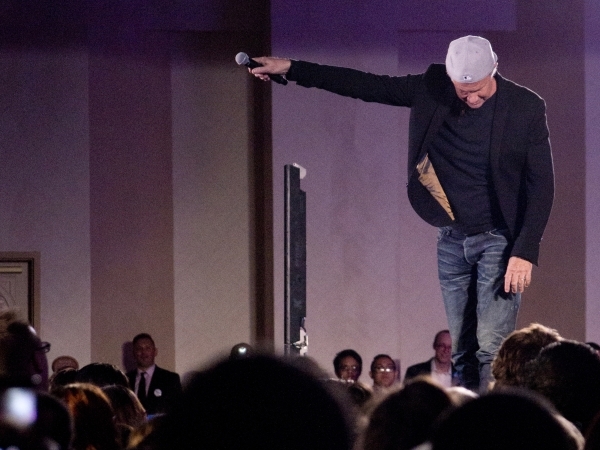 Sen. Harry Reid wanted Nevadans to be heard.
At his dinner designed to celebrate the Silver State's caucus position — third in the nation and first in the West — the excitement was near deafening.
About 2,200 people gathered at the MGM Grand to hear from the three Democratic presidential candidates. The raucous audience included Bernie Sanders supporters blowing vuvuzelas, which are louder than chainsaws and snowblowers.
Reid, D-Nev., hosted the "Battle Born/Battleground" First in the West Caucus Countdown Dinner in preparation for the Nevada Feb. 20 Democratic caucus, which follows Iowa and New Hampshire.
"Few states reflect the growing diversity of our country better than Nevada," Reid said in opening remarks at the dinner. "This year is shaping up to be a year of historic opportunity for Democrats and we must maximize it up and down the ballot."
Hillary Clinton, a former secretary of state, gave a high-energy speech that was laced with Nevada specifics and included digs at Rep. Cresent Hardy and Attorney General Adam Laxalt.
"You have an attorney general who seems to have made it his mission to tear apart hard-working immigrant families," Clinton said to an uproarious crowd.
Clinton also called Nevada's new education savings account program a "misguided voucher program."
Martin O'Malley, the former Maryland governor, spoke passionately about climate change, slamming the Nevada Public Utilities Commission's decision to increase fees on solar power customers. He pressed the need for immigration reform and gained traction with the crowd with digs at Republican presidential candidate Donald Trump.
O'Malley joked that he would like to say Trump is the least-qualified candidate to run for president but "that wouldn't be fair to Ted Cruz."
Sanders, the independent U.S. senator from Vermont, hit the issue of voter turnout hard.
"The only way Democrats win elections is when we have a large voter turnout," Sanders said. "We will not succeed unless we galvanize the American people."
Sanders' speech included campaign touchstones such as raising the minimum wage and taking on the "billionaire class."
Attendees also heard from Democratic candidates hoping to steal Hardy's seat as well as former Attorney General Catherine Cortez Masto, who is running for Reid's seat.
Reid championed Masto, noting that if she wins she will be the first Latina ever elected to the U.S. Senate.
Tickets to the sold-out event started at $125. Money raised went to the Nevada State Democratic Party.
Contact Bethany Barnes at bbarnes@reviewjournal.com or 702-477-3861. Find her on Twitter: @betsbarnes