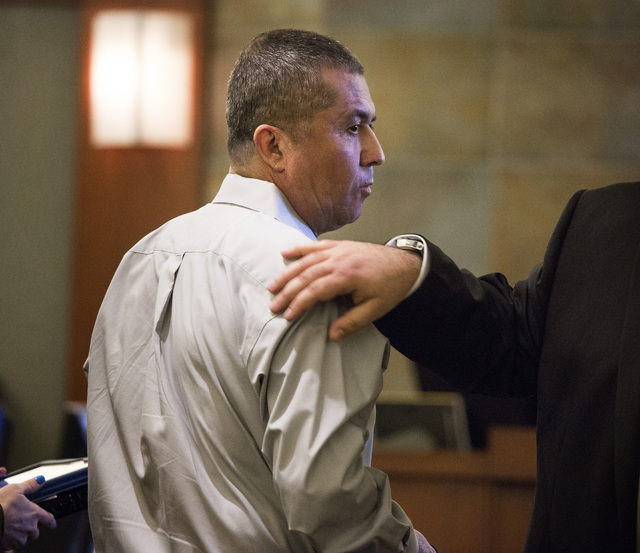 A domestic abuse demonstration took place outside the Las Vegas Regional Justice Center Monday as the trial of Armando Vergara-Martinez, the man accused of attacking Maria Del Carmen Gomez with a machete nearly two years ago, began with jury selection.
The demonstration was led by Rebeca Ferreira of Safe Faith United. She was joined by about 15 others, including Gomez's brother, Victor Ortiz.
The machete attack severed Gomez's hands. After surviving the brutal attack, Gomez later learned she had cancer and passed away at the age of 53 on Aug. 22, 2012.