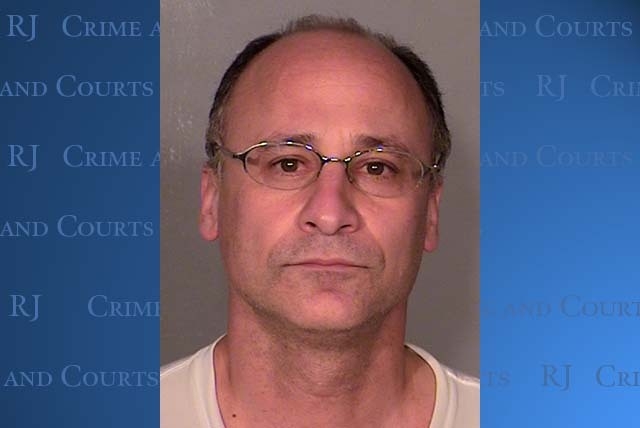 New details emerged Thursday in a case involving a man accused of posing as a police officer, assaulting a woman and stealing thousands of dollars form her apartment near the Strip.
The details were part of a Las Vegas police arrest report for Mark Picozzi, 48. The woman is the second victim to come forward, according to the report.
The woman, a professional escort who lived at the MGM Signature, contacted police on Jan. 31 after seeing news coverage of a similar allegation against Picozzi.
The woman told police Picozzi arranged a date with her on Jan. 18 at the apartment and then claimed he was a police officer before forcing her to perform oral sex and taking $2,000 from her safe, according to the report.
Picozzi said he was a vice officer and flashed a gold badge he pulled from his pocket, she told police.
He then asked to see her identification and wrote her information down on a small notebook, according to the arrest report.
Picozzi asked her if there was anything illegal in the room and she told him that there was a small amount of marijuana on a table and that there was more on the room's safe, along with about $2,000 in cash. According to the report, Picozzi took the money and put it in his pocket and flushed the marijuana down the toilet.
Picozzi then told the woman that "they could work something out so she didn't have to go to jail" and demanded she perform oral sex on him. After she complied, he left the room.
Picozzi faces additional charges including sexual assault, robbery, first-degree kidnapping, impersonating a public officer and oppression under color of office. He was initially arrested Thursday on charges including four counts of sexual assault, impersonating a police officer, oppression under color of office and false information to a police officer.
Police continue to investigate and are searching for possible additional victims.
Anyone with information can contact Las Vegas police at 702-828-3421. To remain anonymous, contact Crime Stoppers at 702-385-5555, or www.crimestoppersofnv.com.
Contact reporter Maria Agreda at magreda@reviewjournal.com and (702)383-0391.