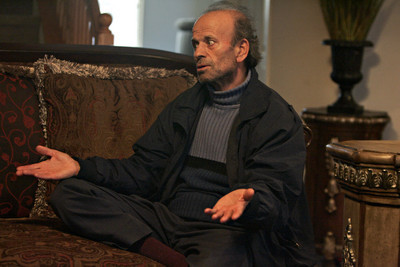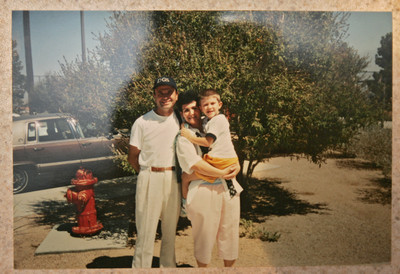 Henderson police Chief Richard Perkins on Thursday gave a slightly different account of the Feb. 12 traffic stop during which an officer shot and killed ice cream truck driver Deshira Selimaj.
Perkins, however, repeated his department's original stance, saying the officer who fired the fatal shot, Luke Morrison, was justified because the 42-year-old Selimaj had lunged at a police officer with a knife shortly after she threatened her child with the weapon.
"Our officers have always shown an abundance of restraint," Perkins said during a news conference outside the department's headquarters in downtown Henderson. "Did they act swiftly? Yes. They needed to protect the children and themselves."
An hour after the conference was completed, a still-grieving Zyber Selimaj, 65, widower of Deshira, disputed Perkins' claim that his wife was killed because she was wielding a knife.
In an interview at his home south of Lake Mead and east of Boulder Highway, he said Henderson police are lying. His wife was on her knees on a sidewalk with her hands above her head when she was shot, Selimaj said.
"Never, never, never. … There was no knife," he said. "She's too scared to take a knife in her car."
Perkins said Henderson police have the knife in question.
Deshira Selimaj came to the aid of her husband after he was pulled over by Henderson police at an intersection near Coronado High School for speeding in his ice cream truck and not obeying a stop sign.
Perkins said media "misinformation" about the incident had prompted him to call the news conference.
The police chief, however, corrected two key elements of the department's account of the incident: He said there was no language barrier between officers and the Selimaj couple, who are immigrants from Albania, and he said police never telephoned Deshira Selimaj requesting that she come to the scene.
Zyber Selimaj said he placed a call to his wife before she showed up at the scene.
After that, his account and police's account diverge.
The roadside confrontation began about 2:15 p.m. near the intersection of Sunridge Heights and Pecos Ridge parkways. Police said that after Zyber Selimaj was pulled over, he became combative and refused to sign the citation, but he eventually did so.
That is when his wife showed up, along with two of their sons, police said.
Zyber Selimaj said Thursday that he had signed the $650 citation before his wife arrived. He said he believed that police officers waited for his wife to arrive because they claimed he was making suicidal comments. He said he never made suicidal statements.
Police said the husband and wife both made suicidal statements during the stop.
At one point during the nearly hourlong incident, Deshira emerged from her ice cream truck with a knife and held it to the throat of one of her children, police said.
Police said they were able to get the boy away from his mother and tried to subdue her using Tasers. But she did not drop the knife and made an aggressive move toward an officer, police said.
Zyber Selimaj said he never saw police use a Taser on his wife before the shooting. He was sitting on the sidewalk with handcuffs on when police surrounded his wife, who was on the same side of Pecos Ridge Parkway, he said.
Perkins said Thursday that Morrison, 23, the officer who shot Deshira Selimaj in the "center of her body," should be commended.
Morrison saved another officer's life because Deshira Selimaj had lunged at the officer with the knife, Perkins said.
"It's important we understand he is a real-life hero," Perkins said.
But Perkins also said the shooting was a tragedy not only for the Selimaj family, but also for Morrison. He said shooting a person is the last thing an officer wants to do.
A motorist who drove past the traffic stop said he heard gunfire. Keith Andersen, 74, was driving his Nissan Infiniti westbound on Sunridge Heights when he saw what appeared to be a woman or child wearing white and kneeling or sitting surrounded by police on Pecos Ridge. After he pulled through the intersection, he said he heard a gunshot.
"Whoever was on the sidewalk, it looked like she was sitting or kneeling," Andersen said. "I couldn't see to say if she had a knife or didn't have a knife. She was by herself. She was throwing her arms into the air."
Police said Deshira Selimaj was shot at 3:11 p.m., about the time Andersen said he was passing through the intersection.
Perkins said he knows there are witnesses who dispute police claims that she had a knife. But he said police also have witnesses who had the "best vantage points."
Perkins said a coroner's inquest on April 11 will prove Morrison was justified in shooting Selimaj.
At his five-bedroom house, a symbol of his and his wife's success with their ice cream truck business, Zyber Selimaj said his family is shattered. His three sons, ages 5 to 11, are without a mother.
The Selimaj family lived in a mobile home park on Boulder Highway for more than five years before buying the house in September.
Zyber Selimaj said he no longer can afford to make mortgage payments on the house and is contemplating moving back to Albania.
Far worse, he said, is the realization that he will never see his wife again.
"She was a happy woman," Zyber Selimaj said, wiping tears from his eyes. "She had three beautiful children, a house. That's all she ever wanted. … She can never return back."
Contact reporter Antonio Planas at aplanas@reviewjournal.com or (702) 383-4638.