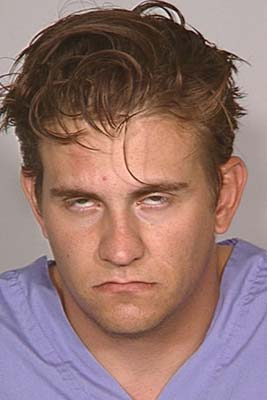 The man who authorities allege used a chain saw and assault rifle to shoot into his estranged wife's apartment, killing her boyfriend and the woman's unborn child, will be charged in the slaying of the 18-week-old fetus, the Clark County district attorney said today.
District Attorney David Roger said lawyers in his office reviewed the case and determined they will pursue an additional charge of "manslaughter, killing of an unborn quick child," against 25-year-old William John Keck.
Keck faced charges of murder, attempted murder, and battery with a deadly weapon resulting in bodily harm for the early-morning shooting Monday at the apartments of Fountains at Villa Cordova, 2800 S. Eastern Ave.
In that shooting, Las Vegas police said Keck used a chain saw to cut a hole in his estranged wife's apartment door. He later shot the door knob off, and then fired multiple rounds through the hole, according to a police report.
The shooting resulted in the death of 26-year-old Jonathan Lestelle, as well as the unborn child he had with his girlfriend, Angelique Keck, the report said. She was seriously injured in the shooting. A friend of Angelique on Tuesday said she was expected to recover.