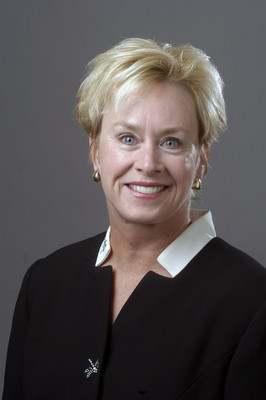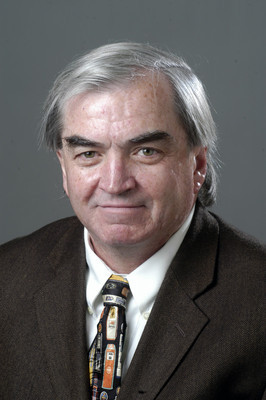 Jessie Walsh's six-year term on the bench in District Court has been marred by low approval ratings in polls. She now faces three candidates in the upcoming race to retain her Department 10 seat.
Attorneys David Rivers and Ian Christopherson and Chief Deputy District Attorney William Kephart have launched campaigns to end Walsh's term as a district judge.
Walsh prides herself on having a constitutionalist philosophy when it comes to government and says her even temper allows her to focus on issues rather than personalities, giving all litigants a level playing field.
But local attorneys have a different opinion of the 49-year-old judge.
A recent survey by the Review-Journal showed that 66 percent of attorneys polled do not believe Walsh should be retained. She received "less than adequate" ratings on applying rules of procedure and evidence and her familiarity with the cases over which she presides.
Walsh dismissed the poll, saying the attorneys respond anonymously and it's unknown whether they simply disagreed with a particular ruling.
"The Constitution gives you a right to address your accuser, but I can't because I don't know who my accusers are," Walsh said. "If it's a legitimate complaint or constructive criticism, I'm all for it."
She counters the polls with statistics regarding Supreme Court appeals of her cases. She said the court has affirmed 91 percent of her cases. Only two of 22 were reversed.
"People can say what they want about me, but I don't think anyone can say I am not prepared for cases," she said.
Kephart, 47, has worked for two decades as a prosecutor and presently is chief deputy of the district attorney's Career Criminal Unit. Like Walsh, Kephart was raised in the Las Vegas Valley. He boasts a 97 percent conviction rate in felony jury trials.
Kephart tiptoed around his concerns about district judges, including Walsh, noting that if he loses the race he still must appear in court as a prosecutor.
Kephart said having grown up in Las Vegas, he has an emotional attachment to the community. He winces when he hears derogatory remarks about decisions rendered in Las Vegas courtrooms.
"I'm embarrassed in some regards for our profession," he said. "You hear constant complaints from the public and a lot of them are pretty well-founded. My colleagues on the East Coast follow some of our rulings out here because they get a kick out of it."
Kephart believes he is a well-rounded attorney who has a solid grasp on a wide variety of issues. He said some judges refer cases to other courtrooms because they are not capable of handling complex legal issues.
"I truly care about what's happening in this community and I do not believe the community is getting fair representation by this particular judge," Kephart said. "She is paid X amount of money for doing half of what she should be doing."
Both Kephart and Rivers say Walsh is the second-most pre-empted judge at the Regional Justice Center, behind embattled judge Elizabeth Halverson. Attorneys can request a different judge to hear their case by paying a $350 fee.
"This is a judge we all tend to pay to get out of her court because we can't count on a ruling that is consistent," said Rivers, who has worked 25 years as an attorney in Las Vegas. "You can have the same facts of law get one ruling on Monday and another ruling on Tuesday. You just can't afford to play that game."
Walsh countered the claims by noting that she handles solely civil cases. Attorneys cannot pre-empt criminal judges. Some civil judges place attorneys they have conflicts with on a permanent recusal list, which means those attorneys do not have to file for a pre-emption or pay the fee. Walsh said she has no such list.
"If I can be fair to the litigant, it doesn't matter if I like the attorney," Walsh said. "Litigants get a level playing field in Department 10 no matter who their attorney is or whether they have an attorney."
Rivers believes he is qualified to handle myriad complicated cases and rule on them fairly.
"This was the department that has the greatest need for someone who has a large amount of experience," said Rivers, an associate of the law firm Leavitt, Sully & Rivers.
Rivers was recently mired in a defamation lawsuit against the Las Vegas Tribune after the paper reported that the candidate had changed his name from Rios, has a history of domestic violence and "drinks and lies."
He said a judge found he had been defamed. The newspaper retracted the story and publicly apologized to him.
Rivers, a resident of Las Vegas for nearly four decades, spent eight years as a teacher and school administrator. He has served as a trial lawyer and said his clients include the MGM-Mirage and the Hilton hotel-casino. He has represented local construction companies in civil matters.
Ian Christopherson is the only candidate who has not publicly campaigned for Walsh's job, calling himself the "un-candidate." He has declined to take part in endorsement interviews and publicly supports fellow candidates Rivers and Kephart.
His primary reason for throwing his name into the race, he said, is to ensure that Walsh is not re-elected.
"The current judge needs to be unseated for a number of reasons, most of which is incompetence," Christopherson said. "She shows bias and favoritism to attorneys that is above and beyond rational or excusable."
Prior to serving on the bench, Walsh worked as a prosecutor, public defender and had her own private practice. She is a native of St. Louis, but has lived in Las Vegas for 35 years, graduating from Bishop Gorman High School.
Contact reporter Adrienne Packer at apacker@reviewjournal.com or 702-384-8710.
VOTERS GUIDEDISTRICT COURT DUTIES
District judges oversee criminal and civil cases under state law. They serve six-year terms and are paid a base salary of $130,000 a year. Candidates who prevail in this year's election will be paid an annual base salary of $160,000. The judgeships are nonpartisan offices.
— REVIEW-JOURNAL