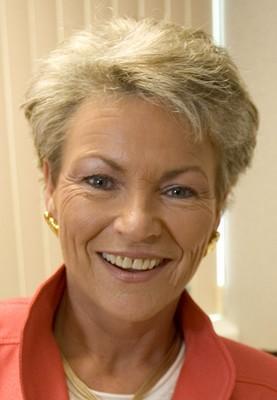 In January 2006, Southern Nevada Water Authority chief Pat Mulroy traveled to Ely in a futile attempt to hammer out a water-sharing agreement with White Pine County.
A lot has changed since then.
The authority is now the single largest landholder in White Pine County's Spring Valley, where the agency recently won state permission to pump nearly 20 billion gallons of groundwater a year and pipe it south.
As a result, fear and distrust of the authority is at an all-time high among residents 250 miles north of Las Vegas.
"Since the last time I was up there, I've grown horns and fangs," Mulroy said. "There's a vilification campaign going on up there."
With that as her backdrop, Mulroy is headed back to Ely on Wednesday in hopes of restarting talks with county officials.
At issue this time around is the property tax revenue the county stands to lose from the seven Spring Valley ranches the authority has bought since July.
Public entities are not assessed property taxes, but Gov. Jim Gibbons and several state lawmakers have called on the authority to make in-lieu payments to the cash-strapped rural county.
Mulroy said there needs to be some sort of legal framework in place before the payments can be made.
"We never intended not to pay property taxes," she said.
Authority spokesman Scott Huntley said White Pine County would be due about $20,000 in property taxes this year from the almost 23,300 acres of ranchland the authority now owns. That amount would increase to between $30,000 and $50,000 in subsequent years.
"That's probably small change for the water authority, but we are still pretty poor up here," County Commissioner David Pound said.
"In White Pine County, it's a whole lot of money. I understand and appreciate that," Mulroy said. "I'm not going to push the agenda any further than they want it to go."
She last met with the White Pine County Commission in January 2006, when she traveled to Ely to lobby for a possible water-sharing agreement like the one the authority struck with Lincoln County in 2003.
Talks between the county and the water authority began in earnest two months later, but by mid-May of last year, the discussions stalled.
Mulroy is hoping an agreement on property taxes could lead to a broader deal on water.
"It won't be easy," Pound said.
The talks last year broke down in part over the county's demand for control of the spigot should large-scale groundwater pumping start to cause damage in Spring Valley. That position has not changed, Pound said.
Authority officials argue that state and federal officials should decide whether the pumps need to be shut down for any reason.
Spring Valley lies at the northern end of a 285-mile pipeline network the authority plans to build across eastern Nevada to feed growth in Las Vegas.
In April, State Engineer Tracy Taylor cleared the water authority to pump as much as 40,000 acre-feet of water a year from Spring Valley, with an option for an additional 20,000 acre-feet after 10 years.
That equates to about 19.5 billion gallons a year or more than double the 8.3 billion gallons of bottled water that was consumed nationwide in 2006.
When stretched through reuse, 60,000 acre-feet of groundwater from Spring Valley could supply more than 200,000 Las Vegas homes.