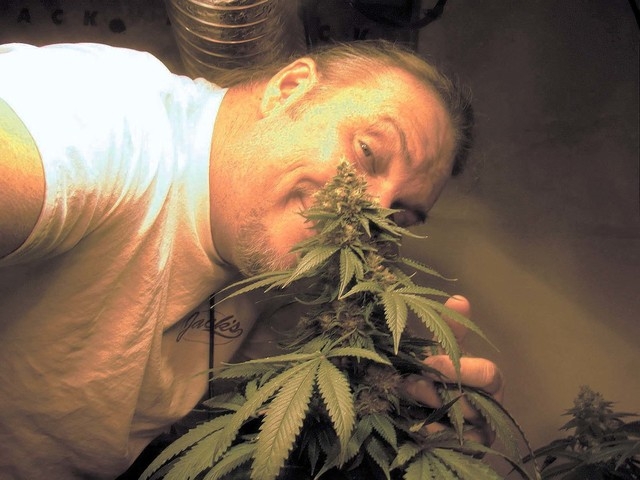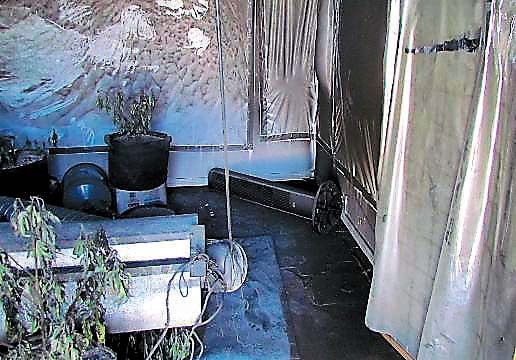 Clark County prosecutors on Monday dropped a 15-month old drug possession case against a 50-year-old man who held a state-authorized medical marijuana card.
The case against David Silvaggio was dismissed with prejudice, meaning prosecutors cannot recharge him based on the same allegations.
Silvaggio faced two felony charges, possession of a controlled substance with intent to sell and possession of a controlled substance after Las Vegas firefighters responded to a blaze Oct. 5, 2012 at his home and discovered a marijuana grow.
Las Vegas police said he had too much marijuana in his home for personal use and believed he was selling it, according to court documents.
Silvaggio, who has successfully battled cancer twice and has thrombosis in his legs, never denied he was growing and storing marijuana.
He said he was following state law and had a medical marijuana card. He also received a physician's approval allowing him to hold 20 mature plants, no more than 49 plants total and up to 20 ounces of usable pot, court documents show.
Silvaggio steadfastly maintained he was within his legal rights and prepared for a jury trial Feb. 3, when prosecutors dismissed the case.
Two years ago, Nevada law allowed medical marijuana cardholders to possess, deliver or produce minute amounts of marijuana for pain relief. The law allowed someone registered to possess 1 ounce and grow three mature plants and four immature plants at one time, meaning a person could arguably only hold one dose at a time.
However, the law did not allow any way for a patient to buy marijuana.
The Legislature sought to correct the problem last year by regulating the distribution of medical marijuana to patients. A new law allows up to 40 marijuana dispensaries in Clark County, negating the need for patients to grow their own.
The state Health Division was supposed to start accepting applications for dispensaries by April 1, but officials recently said the program likely won't be ready until the summer.
Contact reporter Francis McCabe at fmccabe@review journal.com or 702-380-1039.