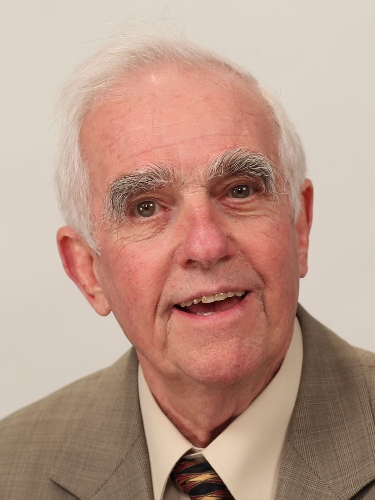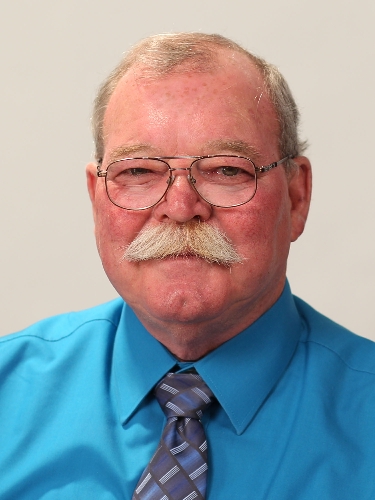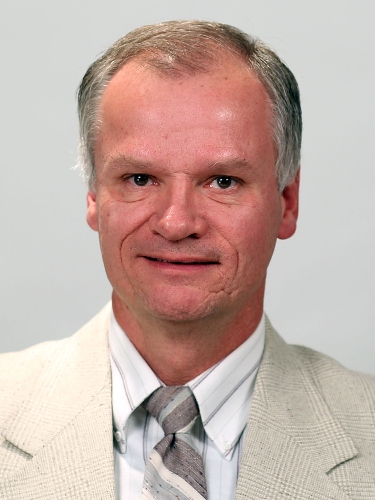 Two private attorneys wanted to unseat a five-term incumbent in the race for Department 5 in Las Vegas Justice Court, but voters eliminated one of the challengers Tuesday.
Cynthia Dustin-Cruz won the right to face Justice of the Peace William Jansen, who has held the seat for 26 years, in the general election in November.
Jansen led with 43 percent of the vote, while Dustin-Cruz had 36 percent. Robert Kurth followed with 21 percent.
In the 2011 Judging the Judges poll, conducted by the Las Vegas Review-Journal, 73 percent of the responding lawyers thought Jansen should be retained. He received a similar score in 2010.
This is the first time Dustin-Cruz has run for a judgeship.
In North Las Vegas, four attorneys with backgrounds in criminal law entered the race to replace North Las Vegas Justice of the Peace Stephen Dahl, who is not seeking re-election to his Department 1 seat.
Kalani Hoo advanced to the general election with 32 percent of the vote, and Jonathan MacArthur advanced with 26 percent. Both are private attorneys.
This is the first time Hoo has run for office. MacArthur made a failed bid for the Department 3 seat in 2008.
MacArthur, an outspoken defense attorney, has been at the center of several controversies in recent years.
In 2007, MacArthur lost his job as a substitute judge in North Las Vegas Justice Court after then-District Attorney David Roger complained about remarks on his MySpace Web page.
Phil Pattee, spokesman for the State Bar of Nevada, said MacArthur has no public discipline on his record. Pattee said three grievances are pending against MacArthur, but the spokesman would not discuss details.
Last year, District Judge Susan Johnson held MacArthur in contempt and fined him $500 for refusing to defend a client at a criminal child abuse trial.
Johnson also ordered MacArthur to pay the district attorney's office $7,060 for the time prosecutors spent preparing for the trial, and she reported his conduct to the State Bar.
MacArthur later asked the Nevada Supreme Court to overturn the order, saying it violated his due process rights and was "unduly burdensome." The matter is on hold while the high court intervenes.
In December, the Clark County district attorney's office asked the bar to investigate whether MacArthur tried to bribe a witness in a criminal case to change his testimony. Prosecutors considered taking the allegations to a grand jury but chose instead to let the bar sort things out first.
"I am confident that any accusations made against me by political opponents in the past will be shown to have been false by any competent investigation," MacArthur told the Review-Journal last month. "My actions have always been guided by a strong sense of personal integrity and a commitment to work in the best interests of my clients."
Chief Deputy Public Defender Will Ewing and Deputy District Attorney Michelle Anthony each received 21 percent of the vote.
In Mesquite, Karen Beausoleil and Ryan Toone led a pack of seven candidates in the race to replace Ron Dodd, who is stepping down after 14 years as justice of the peace. Beausoleil captured 27 percent of the vote, while Toone got 24 percent.
Justices of the peace in Clark County townships with fewer than 100,000 people, such as Mesquite, need not have law degrees or licenses. Dodd did not have a law degree, but Beausoleil is a retired attorney and Toone is a deputy city attorney in Mesquite.
Beausoleil was Dodd's only challenger in the 2006 election. This is Toone's first bid for office.
In the race for Searchlight justice of the peace, police officer David Thompson and incumbent Richard Hill edged out a third candidate for the chance to face off in the general election. Thompson led with 55 percent, followed by Hill with 38 percent.
Hill defeated Thompson by about 20 votes in a special election in 2010.
Longtime Justice of the Peace Lanny Waite and private attorney Tony Terry emerged from a pool of three candidates in the race for Moapa Valley justice of the peace. Waite had 59 percent of the vote, and Terry had 28 percent.
In Laughlin, Justice of the Peace Tim Atkins ran away with 68 percent of the vote in his bid for a second term, while Jack Weaver beat out a third candidate with 17 percent.
Weaver, a sergeant with the Metropolitan Police Department, tried unsuccessfully to unseat Searchlight Justice of the Peace Wendell Turner in 2006. He also ran for Clark County sheriff in 1982.
Contact reporter Carri Geer Thevenot at cgeer@reviewjournal.com or 702-383-0264.
2012 PRIMARY ELECTION
• Nevada primary voting results
• More election news