East valley venues offer fun for kids while school is on break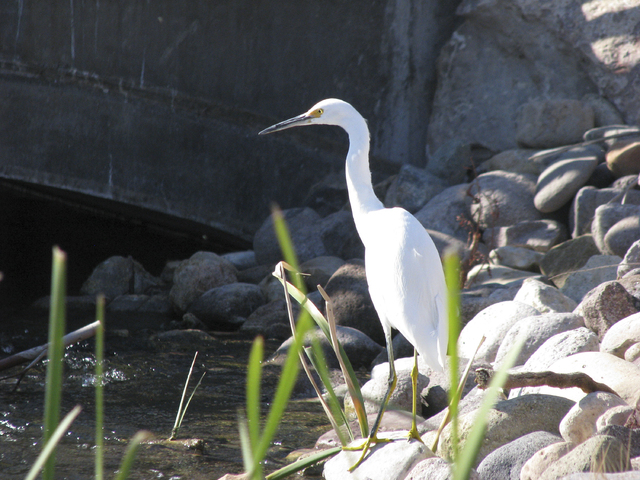 When the last bell rings April 11, schoolchildren in the Clark County School District are set to celebrate spring break.
Venues ranging from The Mob Museum, The National Museum of Organized Crime and Law Enforcement, 300 E. Stewart Ave. to the Bellagio Gallery of Fine Art, 3600 Las Vegas Blvd. South, have special deals or reduced rates for locals.
The Bellagio Gallery recently unveiled its latest exhibition, "Painting Women," featuring paintings from female artists, including Gretchen Woodman Rogers, Mary Cassatt and Georgia O'Keeffe. General admission is $16, but that's reduced to $13 for Nevada residents and further reduced to $8 from 5 to 7 p.m. Wednesdays for the gallery's locals night.
The Neon Museum, 770 Las Vegas Blvd. North, plans a free, special event during spring break. Orienteering in the Boneyard is scheduled from 10 a.m. to noon April 19, and children accompanied by an adult are able to participate in a scavenger hunt in the Neon Boneyard using a compass. Reservations are recommended by emailing education@neonmuseum.org.
For parents looking for a more physical activity for their children, April is usually a good time to hit the pools before the triple-digit temperatures arrive.
Most of the valley's public pools don't open until Memorial Day, but many of the splash areas at valley parks offer a chance for water play. The pop-jet fountain in the Children's Park at Town Square Las Vegas, 6605 Las Vegas Blvd. South, is open and on at 11 a.m. Wednesdays, and the park also offers a free interactive story time.
This could be the perfect time to check out city and county recreational areas, including smaller sites such as Nicholas E. Flores Jr. Park, 4133 Allen Lane, North Las Vegas; and Grapevine Springs Park, 5280 Palm St., for quiet strolls and picnics.
The larger community parks, which draw people from a wider distance, include Sunset Park, 2601 E. Sunset Road, Craig Ranch Regional Park, 628 W. Craig Road, North Las Vegas; and Clark County Wetlands Park, 7050 Wetlands Park Lane.
The former two offer a wide range of amenities including sports fields, water features and disc golf. The latter offers a chance to see wildlife, including native species and unusual birds passing through Nevada during migration.
"We hope to see a lot of visitors ," said Allison Brody, Clark County Wetlands Park recreation supervisor. "There's a lot to see here, especially at that time of year."
Some children will have a chance to visit the park during a field trip as part of the Cambridge Recreation Center's spring break day camp. A wide range of activities are planned, including several field trips. The day camp is free and has limited space, so registering at 702-455-7169 as soon as possible is recommended.
The Clark County Parks and Recreation Department has scheduled day camps for four facilities in the valley, including three in the east valley area: the Walnut Recreation Center, 3075 N. Walnut Road; the Paradise Recreation Center, 4775 McLeod Drive; and the Hollywood Recreation and Community Services Center, 1650 S. Hollywood Blvd.
"They're designed for kids while they're out of school for break," said Bob Dwyer, senior recreation administrator for the Clark County Parks and Recreation Department. "They can have fun, and it gives parents who have to work peace of mind knowing that their kids are somewhere safe."
The day camp is for children ages 6 through 12 and costs $15 per day or $70 per week. Some of the recreation centers, including the Hollywood Recreation and Community Services Center, also offer free afternoon basketball programs for older children.
Contact East Valley View reporter F. Andrew Taylor at ataylor@viewnews.com or 702-380-4532.