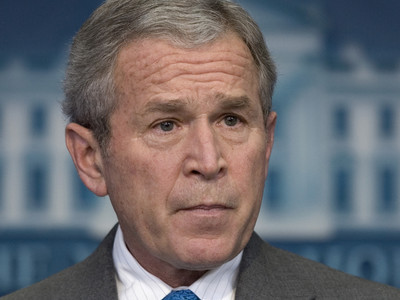 WASHINGTON — The Senate moved closer to revising electronic surveillance rules last week when it rejected a proposal that would open telecommunications companies to wiretapping lawsuits.
Senators voted 60-36 to shelve an amendment to an overhaul of the Foreign Intelligence Surveillance Act.
The amendment would have given more power to a court that oversees government eavesdropping on telephone calls and e-mails of people within the United States.
The vote was a victory for President Bush, who demanded that large telecommunications companies be shielded from lawsuits related to their involvement in government wiretapping after Sept. 11, 2001.
Several lawsuits are pending against companies that helped eavesdrop on Americans without court approval. The Bush administration contends that, without immunity, the companies may be bankrupted or forced to reveal national security information.
The House last fall approved an update of the 1978 FISA law. The law sets guidelines for when law enforcement agencies must ask court permission to wiretap inside the United States.
Disputes over amendments to the legislation have slowed progress in the Senate. A temporary law governing domestic spying powers expires Friday.
Sen. John Ensign, R-Nev., voted to grant immunity to telecommunications firms. Sen. Harry Reid, D-Nev., voted against immunity.
SCHIP VETO OVERRIDE FAILS
The House failed for a second time to override President Bush's veto of a bill expanding a popular children's health insurance program.
The 260-152 vote was 15 votes short of the two-thirds majority needed to override. An override bid also failed in October.
The legislation would have added $35 billion to the State Children's Health Insurance Program, enough money to cover 10 million additional children.
Bush and most Republicans argued the expansion would have pushed middle-class families out of private insurance and into a government program. They said SCHIP covers too many adults as well as children.
Republicans also opposed the 61-cent-per-pack increase in the cigarette tax that would have funded the expansion.
The existing program is paid for through March 2009.
Reps. Shelley Berkley, D-Nev., and Jon Porter, R-Nev., voted to override the president's veto.
Rep. Dean Heller, R-Nev., voted to sustain the veto.
SENATE PASSES DEFENSE BILL
Days after the House rewrote a defense authorization bill to avoid a veto fight with Bush, the Senate approved the measure 91-3.
Bush objected to a provision that would have expanded the rights of victims of Saddam Hussein's regime in Iraq to sue the new Iraqi government.
The revised bill exempts Iraq from liability.
Lawmakers said they did not want to delay implementation of the expansive bill.
Among its key points, it contains a 3.5 percent pay raise for members of the armed forces and sets aside more money for treatment of injured veterans.
Reid and Ensign voted for the bill.